A Doctor's Songbirds
During the day, LVMC pathologist Dr. Tomas Machin spends much of his time peering into a microscope, identifying diseases by studying cells and tissues or looking for abnormalities in tissue. It's largely a quiet, studious endeavor.
But at his Lompoc Valley home, the surroundings are decidedly louder and more melodic than his laboratory office. In a room off of his kitchen, large cages are stacked atop one another, filled will loudly singing Spanish Timbrado canaries. The tiny birds, shades of yellow and brown, have been his fascination for about 15 years.
Born in Cuba, Dr. Machin grew up around birds, as his father built cages and created an aviary with finches, parakeets, and doves. His grandfather too was a raiser of birds. Family rumor is that the fascination might even go back into further generations. 
"I thought I had escaped it," said Dr. Machin, who immigrated to Santa Barbara with his family as a child in 1962 and moved to Lompoc 19 years ago. "When we moved to Lompoc, I said, 'Maybe we should get a couple birds.' (His wife) Molly has been very understanding."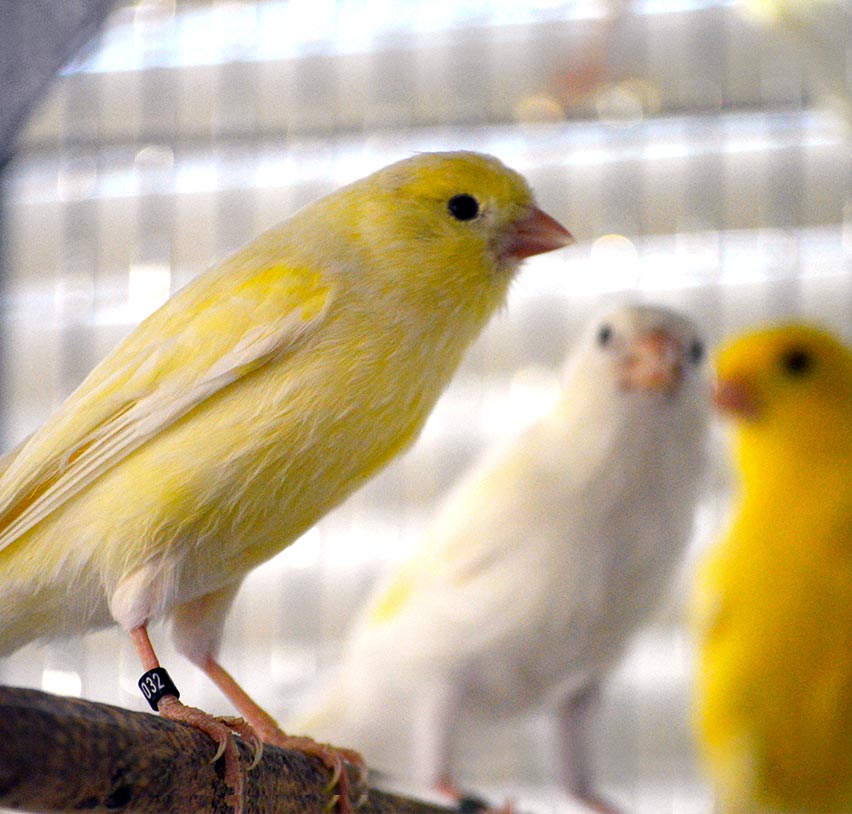 He began first with tiny zebra finches but came across the Spanish Timbrados in a hobbyist magazine. He now has about 55 birds and notes that bird owners can breed for a particular song. 
Those involved in Timbrados generally are listening for a repertoire of about 22-24 songs from the birds, he noted. "I met some very nice people I wouldn't have met otherwise. It's a very diverse group. We have a truck driver, a theology teacher, we have a florist, we have an innkeeper."
Mrs. Machin chimes in about her husband's hobby. "He does love birds," she says. "He grew up around birds. But to a lot of these people, it's a big genetics experiment. They're constantly reading up on genetics and having genetics seminars."
For those interested in "husbandry," or the genetics of breeding animals, canaries are easily manageable compared to horses or dogs. "These are relatively inexpensive," said Dr. Machin, a graduate of the medical school in Guadalajara, Mexico. "And you still get to do those skills." 
He is mildly embarrassed by the hobby: "It's a little geeky," he smiles.