Foundation Looks to the Future
Category: Foundation
Posted On:
Written By:

Lompoc Valley Medical Center
During its annual meeting in late 2018, the Lompoc Hospital District Foundation welcomed a new slate of Foundation Trustees and Executive Board members. The Foundation, a 501c (3) non-profit organization, works with Lompoc Valley Medical Center to enhance the healthcare services in the region, and also the help educated and inform residents of Lompoc about healthcare-related topics.
In this photo, Foundation President and Founder Alice Milligan, left, stands with new Foundation Trustees and Executive Board Members. From left, next to Milligan, are Laura Luna, Shannon Marshall, Katie Ellis, Yvette Cope, Neil Imano, Heather Woolsey and Russ Sandy. New Trustee Frank Grube is not pictured.
The Foundation's Executive Board is comprised of Gary Williams, Jim Raggio, Marilyn Oliver, Jerry Simpson, Shannon Marshall, and Heather Woolsey.
If you're interested in being involved in the Foundation, please call (805) 736-4005.
Save the Date!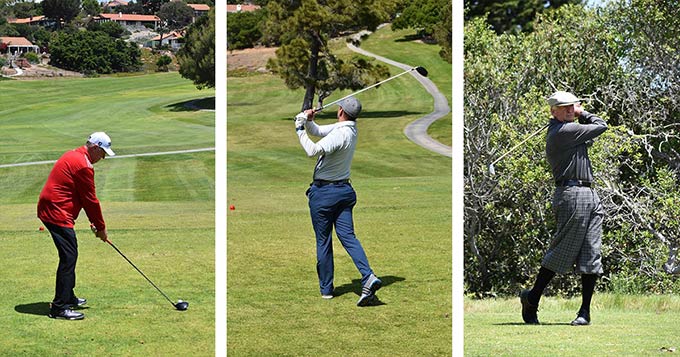 If you like hitting the links and helping out a worthy cause, mark your 2019 calendars now for the 29th annual Flower Valley Golf Classic on Friday, May 17.
The popular golf tournament and fundraiser will be held at the Mission Club in Vandenberg Village. Teams hit the course for a round of golf, followed by a gourmet dinner, a competitive silent auction, and a rousing live auction.
The day-long Flower Valley Golf Classic is the Foundation's major fundraiser for the year. All proceeds from the event are donated to Lompoc Valley Medical Center for healthcare-related projects within the district.
The Foundation has an integral role in supporting LVMC in its quest to maintain and expand healthcare services and facilities in the Lompoc Valley community.
Last May, the Foundation raised $71,600 at the Flower Valley Classic through the generosity of golfers, sponsors, donors and auction bidders.
The tournament is limited to 144 golfers, so be sure to keep watch at lhdfoundation.org or the Foundation's Facebook page for early sign-ups.