Changing Lives through New Weight Loss Program
You might say that Dr. Christopher Taglia is carrying on the family business. A board-certified general surgeon and co-founder LVMC's new Surgical Weight Loss program, Dr. Taglia is newly arrived on the Central Coast and seeing patients at Lompoc Health - North H Center.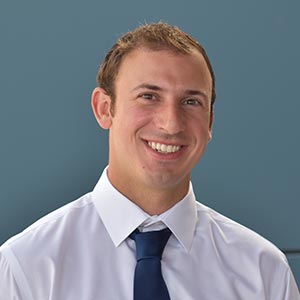 As a child growing up in New York City, he spent hours around the office of his father, Dr. Robert Taglia. The elder Dr. Taglia has been practicing internal medicine for more than 30 years.
"I always saw how much his patients loved him," he said of his father.
People would constantly tell him how busy his father was, but also how much he enjoyed what he did for a living. His son decided to follow a similar path.
"I loved science in school," the younger Dr. Taglia said. "I loved hearing about the body and why it behaves the way it does."
In medical school, he was intrigued by every specialty he encountered. He enjoyed the mental aspect of psychiatry, the diagnostic challenges of internal medicine, but mostly the procedural aspect of surgery.
"For me, it was how can I get the best of both worlds," he said of determining his specialty. "Surgery was the perfect combination. I wanted to do the whole body, head-to-toe. I love it."
He became a general surgeon, concentrating on gastrointestinal and hernia surgery. He also performs endoscopy.
His primary focus at Lompoc Health and LVMC is the new Surgical Weight Loss program, where he works alongside Dr. Farida Bounoua, who has been practicing surgery for almost two decades and has conducted 1,000 weight loss operations thus far.
For those who are classified as being severely obese, surgery is a long-term sustainable solution, he says. The specialty surgery enables him to have long-term contact with his patients, often having follow-up appointments for years following their surgery.
"It's a life-changing procedure that allows people to live their life the way they want and return to a more active lifestyle," he says. "Not to mention, they may feel more comfortable with their own body and have increased self-esteem. I'm sure their friends and family would want them to undergo this procedure because they're going to be around a lot longer and have a more meaningful life."
Patients who are significantly overweight are at risk for other diseases, such as diabetes, hypertension and cardiovascular disease. They may also suffer from osteoarthritis, in their knees and hips. The Weight Loss program can help with those underlying medical concerns.
"What we do know is that by losing that weight -- and the best way to do that is to undergo surgery and make lifestyle changes -- they'll live longer. It can cure (their) diabetes. It can cure (their) sleep apnea and reduce the risk of osteoarthritis. The benefits far outweigh the risks. It's an extremely safe operation."
He also appreciates, he said, that while the patients do much of the work of losing the weight on their own, the medical team will "be with you the whole way, from six months before the surgery to six years after the surgery. We'll still be meeting, talking about how we can make sure the weight loss is good and stays. Those are things we work on together."
While it may seem unusual for a native New Yorker to end up in Lompoc, Dr. Taglia had connections to this area. He completed his residency at Santa Barbara Cottage Hospital, where he met his mentor, Dr. Bounoua. That experience further solidified his decision to become a bariatric surgeon. So, he returned to New York for a fellowship at North Shore University Hospital in minimally invasive gastrointestinal and bariatric surgery.
While Dr. Taglia was in New York, Dr. Bounoua contacted him and told him about the opening at LVMC.
"I didn't know much about Lompoc," he said. "I'd surfed at Jalama. But I had never been into the city. She (Dr. Bounoua) seemed to think it was a good opportunity for me."
He and his wife, Lacey, have a 4-year-old daughter, Callie. Lacey is a registered nurse and was also recently hired by LVMC. Her parents live in the Pismo Beach area, so the couple had previously visited the Central Coast.
He said he remembers coming to Lompoc for his interview.
"I thought, 'This is beautiful,'" he said. "Everything was so green. You could smell the crops. I like the small-town feel."
LVMC Chief Medical Officer Dr. Randy Michel drove him around town, trying to convince the surgeon to relocate.
"As he was driving me around, I thought, 'I could for sure live here. The hospital was gorgeous. Everybody was so nice. I thought, 'Yeah, this is going to be a good job.'"