Lompoc Valley Medical Center COVID-19 Community Update
Dear Lompoc Valley Community:
Below, please find an update regarding the COVID-19 situation from the Lompoc Valley Medical Center perspective. I intend to provide updates weekly, or as needed.
Personal Protective Equipment (PPE)
Inventory of certain types of PPE is still low, so we continue our best efforts to conserve. However, earlier this week we received a significant shipment of the coveted N95 masks. Therefore, we were able to amend our masking policy and increase the use of N95 masks for the safety of our patients and healthcare workers.
Hospital Patient Volume/Surg Plans
Overall patient volume (census) at LVMC is at a normal level. The census at other hospitals within the County is significantly below normal levels. Nonetheless, the three hospitals and the County of Santa Barbara are planning for a surge, or increase, in patient volume over the next 1-2 months. Each hospital has its own Surge Plan, and collectively, in conjunction with the County of Santa Barbara, alternative care sites for patient overflow are being determined, with the intent of having them available very soon.
Champion Center/County Misstatement
At a County press conference on April 1, it was incorrectly stated that the "old Lompoc Hospital" (Champion Center) will be available to take patients beginning next week. The County immediately acknowledged that this is incorrect and was a misstatement. The potential use of the Champion Center is in the discussion, but no determinations have been made.
COVID-19 Test Results
To date, of the 98 tests initiated by LVMC, six are positive, 63 are negative, and 29 are still pending. Presently, in the hospital, we have one COVID-19 positive patient, and eight "rule-out" patients pending results. California Department of Public Health (CDPH) shows twelve positive results for Lompoc. Although we cannot exactly reconcile the difference between the CDPH-12 and the LVMC-6, it is presumed to be tests that were either initiated outside of Lompoc and/or institutions that have other means of testing and report directly to CDPH.
COVID-19 Hospital Wing
In order to minimize exposure for our patients and healthcare workers, we have established a COVID-19 wing within our medical-surgical unit. It is currently 10 beds, with the ability to expand.
Upcoming Testing Capabilities
As previously mentioned, LVMC has the laboratory equipment necessary to do on-site testing with a 45-minute turnaround. We are waiting for the vendor to install software and provide the testing supplies. We also have an order from another vendor the rapid test kits which enable a 15-minute turnaround time. Due to announced delays by both vendors, our best estimate is that we will have these new testing capabilities sometime in May. The little bit of good news is that the turnaround time for tests that we send out is decreasing. Now, most test results will be received in three days or less.
Elective Surgery
The LVMC suspension of elective surgery has been continued through the end of April. The definition of "elective" is a surgery or procedure that can be postponed without causing harm or potential harm to the patient. The applicable physician(s) will make the determination of what surgeries or procedures are considered elective. This policy will be reassessed near the end of April.
Comprehensive Care Center
The CCC is doing well. As of today, there are no COVID-19 patients/residents, and only two patients under isolation protocol. Staff is working diligently to ensure residents have activities and access to their loved ones.
Lompoc Health Tele-visits
Over the past few days, Lompoc Health has initiated and fine-tuned its ability to offer remote video physician visits. It will be widely available beginning Monday, April 6. In the short term, it will only be available for existing Lompoc Health patients, with the expectation that it will be available to new patients soon.
Emergency Room
Although the total number of individuals coming to the LVMC Emergency Room is lower than normal, the number of individuals presenting at the ER for "COVID-19 rule-out" is starting to increase. Therefore, before the end of the week, we will erect a tent outside the ER and enact a component of our Surge Plan to maximize isolation and minimize exposure.
LVMC Medical Staff
Many members of our Medical Staff have volunteered to provide medical care outside of their normal care settings should the need arise. We are also reaching out to other physicians and healthcare workers in the area.
A huge thank you to the following businesses and individuals who have made donations of Personal Protective Equipment and supplies, food for our healthcare workers, and other acts of kindness. You are all very much appreciated!!
L3Harris Technologies
Astrotech Corp.
Harbor Freight; Home Depot
Direct Relief
Heath Dental
CHC Dental
Mikowicz Dental
Kimberly Nails
Not Alone Plumbing
Artisan Uprising Winery/Azeo Distillery
Starbuck's Store 496
Tom's Burgers
Super Grill
Sign Gypsies Central Coast, and Patricia Thomassen
(if I missed anyone I apologize and will update next time!)
As always, please feel free to contact me at popkins@lompocvmc.com or (805) 737-3301. Until next time, be well and stay safe!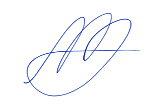 Steve Popkin
Chief Executive Officer