Dr. Sheppard Peng - Finding Familiar Ground on the Central Coast
Category: ENT
Posted On:
Written By:

Nora Wallace
Many new physicians coming to Lompoc Valley Medical Center are unfamiliar with the area and need to spend a bit of time getting to know the Central Coast.
That's not the case with Sheppard Peng, DO, Doctor of Osteopathic Medicine. Dr. Peng, Lompoc Health's newest otolaryngologist, moved to Santa Maria at the age of 5. He's a graduate of St. Joseph High School and previously played violin with the Pacific Conservatory Theatre.
Now established at Lompoc Health – North H Center, he treats patients with disorders of the ears, nose and throat, or ENT. It was a job in Santa Maria as a Medical Assistant for an ENT surgeon that sparked his interest in the field.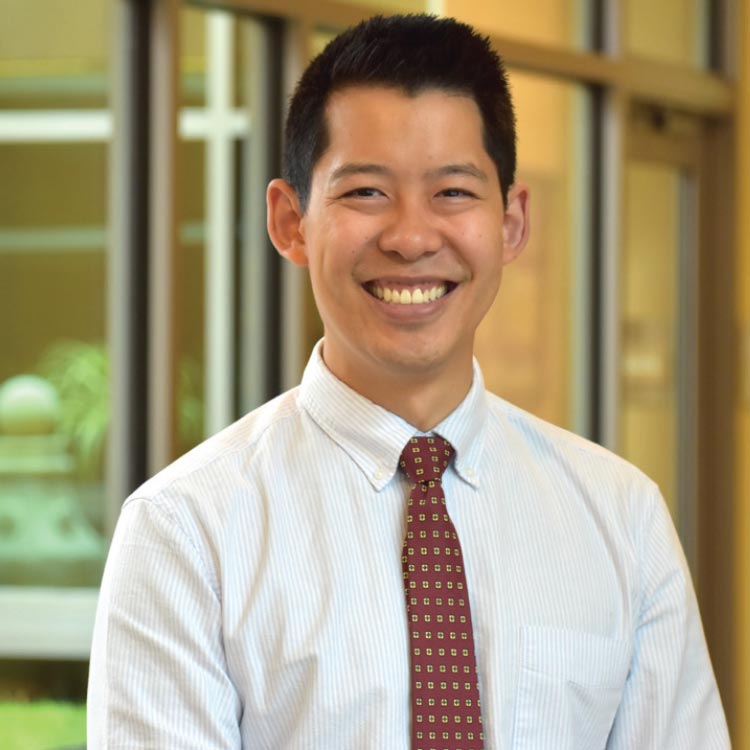 "The more involved you are in a problem, the more satisfaction you have when it's resolved," he says. "I believe as physicians, we bear a great deal of responsibility for a patient's outcome. We have to have a holistic view of the patient's situation as well as all the available tools to help. Overall, it's the comprehensive experience that is very gratifying for me." 
At Lompoc Health – North H Center, he's off to a busy and exciting start. So far in Lompoc, he's treated patients with sudden hearing loss, metastatic cancer, nasal obstruction, allergies, swallowing problems, dizziness and more.
"I couldn't imagine a better transition," says Dr. Peng, who also holds a Masters of Public Health. "I get the chance to streamline the workflow for patients and staff. I get to walk patients through the entire process."
Dr. Peng is a newlywed, and his wife Mayra is a Physician Assistant associated with the hospitalist group working at Lompoc Valley Medical Center. She grew up in Grover Beach, and both of them knew how great it would be to work here.
"Lompoc is a small town; I like that lifestyle," he says. "I did my residency in the small town of Joplin, Missouri. There's more community, less traffic, you feel safer. People are so welcoming here."