LVMC Earns Safety and Quality Awards
Lompoc Valley Medical Center is honored to be the recipient of numerous awards in 2019 for its work in improving quality and patient safety.
Beta Healthcare Group
Beta is the largest professional liability insurer of hospitals on the West Coast and its "Quest for Zero" is a patient safety initiative. LVMC and its services were honored for:
Beta Heart Culture of Safety
Quest for Zero: Emergency Department Initiative
Quest for Zero: Excellence in Obstetrics, Tier II
LVMC was recognized for its "dedicated commitment to embracing a culture of transparency and safety," particularly in the area of its two-year Culture of Safety effort.
The hospital was also honored for its commitment to constant improvement, while striving to eliminate preventable harm to those in need of emergency care. LVMC's Emergency Department met Beta's Quest for Zero Tier 1 requirements.
"In your ninth year of participation, a significant impact is being made to the lives of those entrusted to your care," the award citation notes. "Congratulations for making quality of care a priority."
LVMC's Perinatal Department has participated in the Beta safety program for 11 years. The department met the Tier II standard, which is the highest ranking and most difficult to achieve, for the past eight years in a row. To achieve that level, all Perinatal Department nurses and medical staff must complete rigorous mandated training to improve knowledge and skills.
Additionally, the department focused on drills and simulations for high-risk, low-volume situations, including postpartum hemorrhage, shoulder dystocia and newborn resuscitation.
"The OB Department at LVMC has worked very hard at achieving this award and will continue to work at meeting and exceeding the requirements annually," said Melinda DeHoyos, Perinatal Department director.
Earning the three Beta awards enables LVMC to save $57,000 in medical malpractice premiums.
Achieving the Beta honors involved "engagement from everyone from the Board room to the front-line staff," said Melissa DeBacker, Chief Quality Assurance/Process Improvement Officer.
American Health Care Association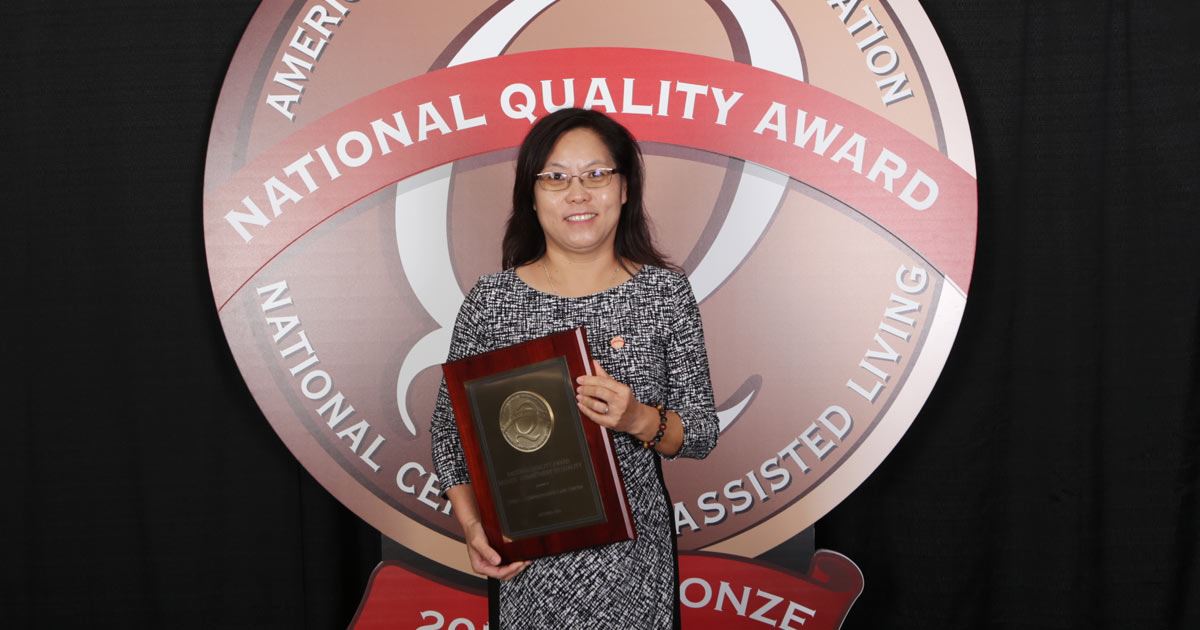 LVMC's Comprehensive Care Center was named recipient of the American Health Care Association's National Quality Award – Bronze Commitment to Quality. The award recognizes long-term and post-acute care centers that have demonstrated a commitment to improving quality care for seniors and persons with disabilities.
"The Bronze Award is recognition by AHCA of your earnest efforts for the betterment of your facility and for your residents through continuous quality improvement," noted Craig Cornett, CEO and president of the California Association of Health Facilities.
The CCC's Infection Prevention and Control Nurse Hongxia "Helen" Tong was presented with the award during a ceremony in Florida in October. She was the leader of the program to reduce or eliminate urinary tract infections in the CCC resident population, and achieved a "zero" infection rate for three straight months.
"I am very happy to see this number," Helen says. "The CCC is really working hard to reach this. The staff put their time, effort and heart into it."
CenCal Health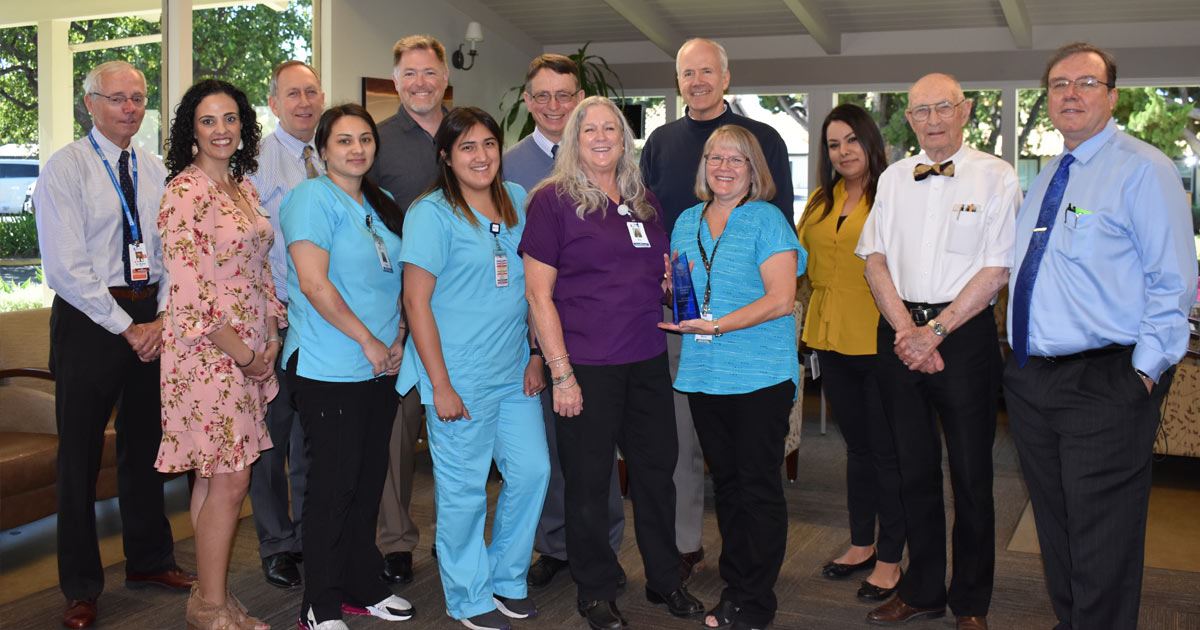 Lompoc Health – North Third Center was named the top Family Practice Performer in both Santa Barbara and San Luis Obispo counties by CenCal Health. The award was for top 2018 Family Practice Performer in the organization's incentive program.
CenCal Health administers the Medi-Cal program in Santa Barbara and San Luis Obispo Counties. There are approximately 1,300 CenCal Health members using Lompoc Health for primary care needs. In part, Lompoc Health – North Third Center was honored for enabling CenCal Health members to have access to preventative care visits.
"A provider receives this top award for providing necessary wellness services for our CenCal Health members," said Terri Howell, CenCal Health's Director of Provider Services. "Lompoc Health has continued to demonstrate its focus on improving the health and wellness of our members. They are a valuable partner of CenCal Health, and I appreciate their dedication in providing care to our most vulnerable citizens in the communities we serve."
National Recall Alert Center
Lompoc Valley Medical Center was honored with a Certificate of Network Membership by the nonprofit National Recall Alert Center. The certificate of commendation exemplified LVMC's "concern for patient safety." The organization's membership, according to the commendation, "indicates sincere concern for the removal of potentially hazardous and defective products."