Harbor Freight Helps Out Hospital during Pandemic
LVMC and its staff are extremely grateful to Eric Smidt and his company, Harbor Freight, for the donation of two pallets full of Personal Protective Equipment.
Mr. Smidt and the Lompoc Harbor Freight store donated 85,000 nitrile gloves, 150 face shields and 120 N95 protective masks to help our clinical staff in the fight against the COVID-19 virus.
The pallets were picked up late last week and the equipment is already in use at LVMC and its other facilities.
Harbor Freight received more than 13,000 applications for equipment from hospitals and more than 43,000 email recommendations from customers. Lompoc Valley Medical Center was among those requesting items.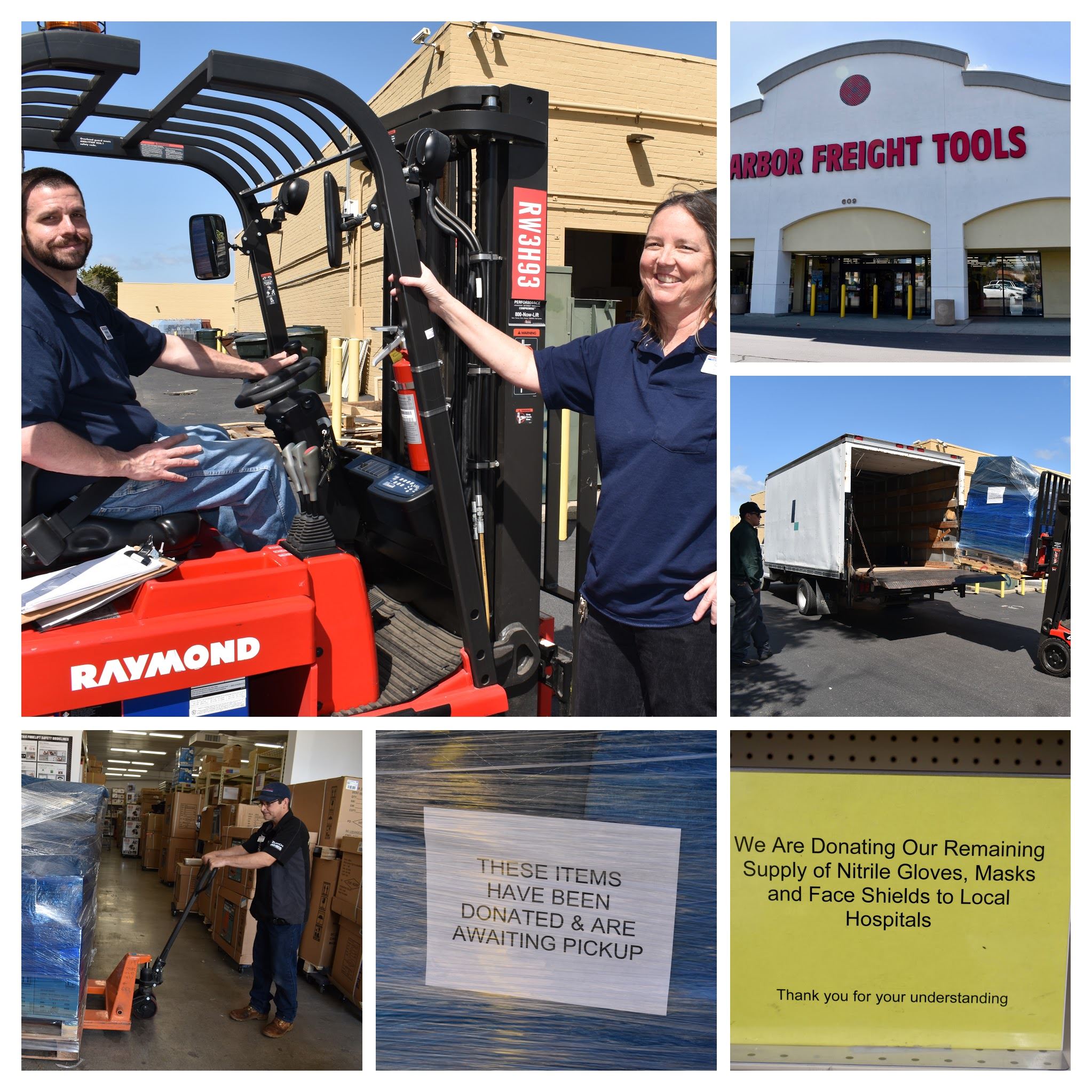 "I only wish we had enough PPE for every one of these hospitals and all of their courageous medical professionals caring for COVID-19 patients under the most difficult circumstances," Mr. Smidt wrote on his company website. "The immediate need for PPE is beyond alarming. We hope manufacturers, suppliers and other businesses across the country with the ability to donate PPE will do whatever it takes to help."
This week, Mr. Smidt said the company plans to ship more than 44 million pairs of nitrile gloves and hundreds of thousands of masks and face shields to hospitals in more than 1,000 communities where it has stores.
"We are deeply grateful for the enormous efforts of those caring for those inflicted with COVID-19 and for everyone fighting to limit its spread. The days ahead will be challenging, but together we will get through this fight," he said.
Lompoc store manager Christine Cruickshank said Harbor Freight's staff not only work locally but live in Lompoc as well.
"They're very excited," to donate, she said. "I'm really glad the company decided to do this. It's an awesome thing."
The local store has 15 employees, and Cruickshank said they had to put up signs on the shelves denoting that some items were being taken away from customers in order to help hospitals in need during the pandemic. Most people were supportive, she said.
"This is the best company I've ever worked for," she said. "They treat everyone with respect. We're a family."
From our family to yours, Thank You to Harbor Freight.