LVMC Grateful for Donations
Lompoc Valley Medical Center expresses its thanks and gratitude to L3Harris Technologies at Vandenberg Air Force Base for the generous and much-needed donation of Tyvek isolation coveralls.
L3Harris reached out to LVMC Materials Management Director Neil Imano with the proposed donation, which comes at a time of significant shortages nationwide of protective gear for healthcare workers battling the COVID-19 virus.
L3Harris Technologies at Vandenberg is a payload processing facility for government and commercial customers.
"The team identified a surplus in our aerospace cleanroom garments and quickly correlated that these same garments meet the requirements of the medical community," said Dan Gillen, Program Manager of Space and Airborne Systems/L3Harris Technologies. "L3Harris is very proud to be able to make this donation to help the local community fight this international pandemic and assist with keeping the medical teams on the front lines safe and protected."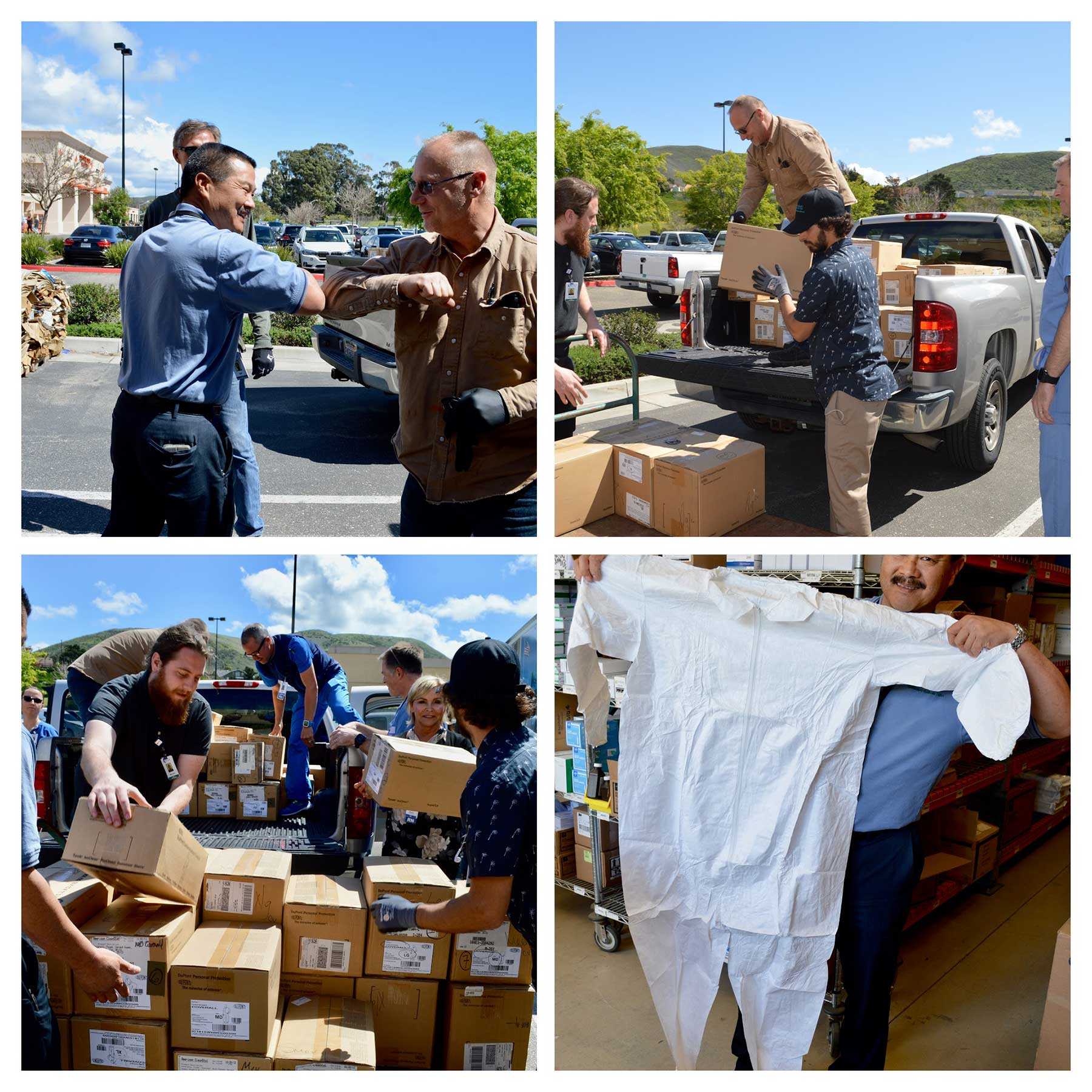 The boxes were delivered by two L3Harris employees, and LVMC and Lompoc Health staff and leadership helped unload into the hospital warehouse. The donation included coveralls and lab coats.
"This is an unbelievable donation to help our community," said LVMC Director of Nursing Yvette Cope. "We were down to our last two days of gown supplies. This is perfect timing. We are so fortunate to have the connection we have with Vandenberg (companies)."
Imano said the suits donated by L3Harris are meant to be worn longer than typical protective gear, if necessary. If the hospital eventually erects its triage tent for patients, staff could wear these Tyvek suits, for instance.
"We've been down a lot of rabbit holes," looking for donations of needed items, as there are backorders throughout the nation, he said.
"This is so important," he added.
LVMC has also received generous donations from a number of individuals and local dental offices, including eye shields and face masks. Home Depot is also helping to arrange for goggles to be purchased and discount tool retailer Harbor Freight is donating masks, shields and nitrile gloves if requested. Imano said LVMC is on the list to receive some of those items.