Physicians Sign "Smart Use Guarantee" to Protect Patients
Physicians at Lompoc Health North — H Center and Lompoc Health — North Third Center are taking a special pledge to prescribe antibiotics only when it is deemed medically necessary for patients.
The physicians are joining others nationally by signing the "Smart Use Guarantee" to show their commitment to reducing the incidence of antibiotic resistance. While antibiotics can be lifesaving, bacteria have become more and more resistant to drugs.
Antibiotic resistance is one of the most serious public health problems in the U.S., and many physicians fear it could lead to a time – once again -- when simple infections can become fatal. Already each year in the U.S., more than 2.8 million infections occur from antibiotic-resistant bacteria. More than 35,000 people die as a result each year.
The Smart Use Guarantee pledge tells patients that "Antibiotics don't work for viral infections like the common cold, most coughs, and most sore throats. Taking antibiotics when they don't work can do more harm than good. All antibiotics can cause stomach and intestinal problems due to changes in the natural balance of bacteria in your gut, other side effects or allergic reactions and can lead to the development of multi-drug resistant bacteria."
Physicians are signing the pledge and the posters will be displayed throughout the two clinic sites. Similar efforts are taking place in states such as Illinois and Texas.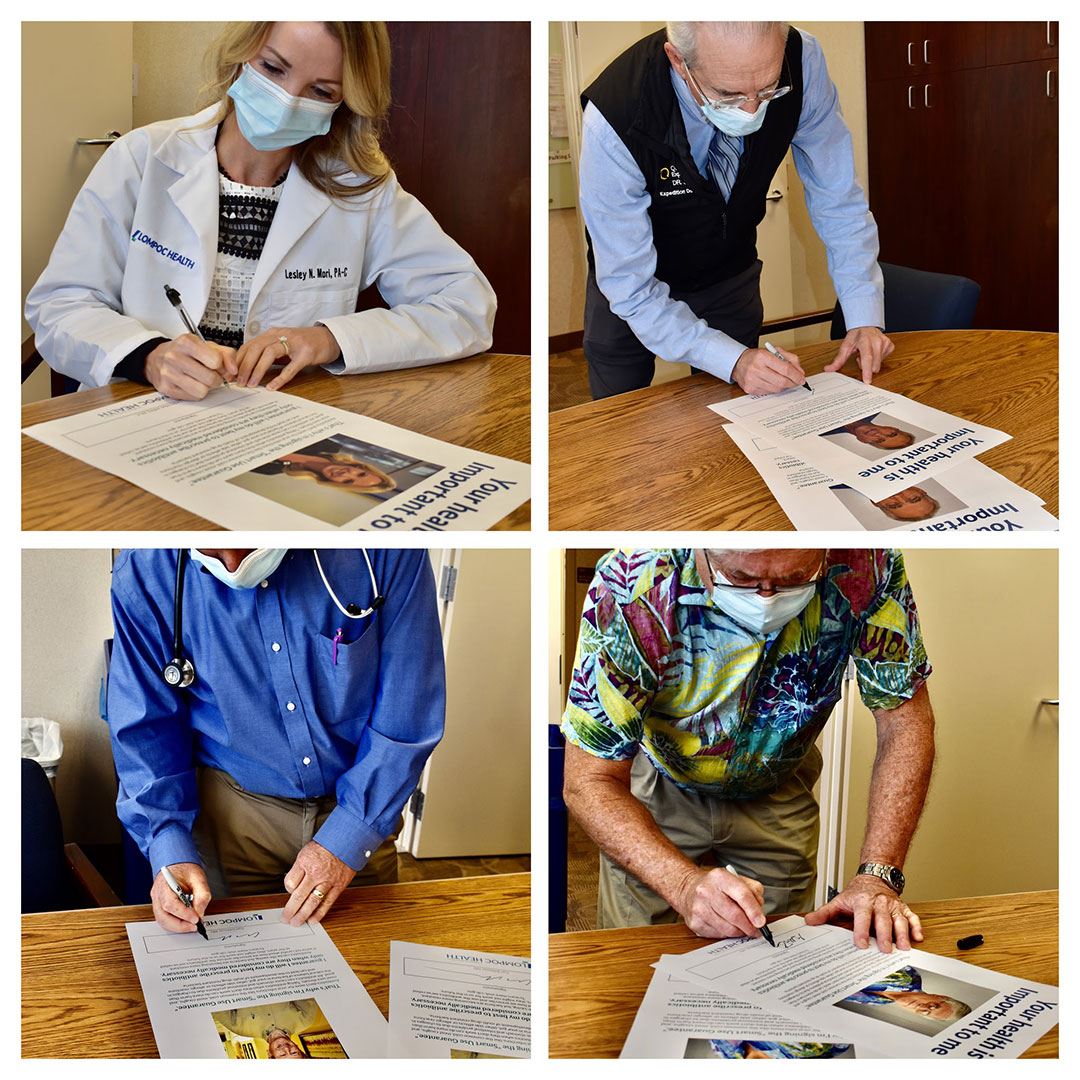 So, what are antibiotics? Antibiotics are medicines that fight infections caused by bacteria in humans and animals by either killing the bacteria or making it difficult for bacteria to grow and multiply. Antibiotics only treat certain infections caused by bacteria, such as strep throat, whooping cough, and urinary tract infections. They are also used to treat extremely serious conditions caused by bacteria, such as sepsis.
Antibiotics will not work on viruses that cause colds or runny noses or most sore throats. They won't work on flu or most cases of chest colds, such as bronchitis. Taking antibiotics when they're not needed may lead to side effects that can cause harm. Every time an antibiotic is used it can contribute to antibiotic resistance. The CDC calls that one of the most urgent threats to the public's health.
Your primary care physician will inform you when antibiotics are needed when the benefits are determined to outweigh the risks of any side effects or antibiotic resistance.
You should know that the misuse of antibiotics happens when an ill person has prescribed the wrong antibiotic, the wrong dose of an antibiotic, or an antibiotic for the wrong length of time.
If your physician decides an antibiotic is the best choice for your illness, be sure to take the medication exactly as your doctor prescribes. Do not share your antibiotics with anyone else and do not save them to take another time. It is also critical to tell your doctor if you develop any side effects or allergic reactions while taking an antibiotic. The CDC notes that in children, reactions from antibiotics are the most common cause of medication-related emergency department visits. Some of those reactions, as well as for adults, can be rash, nausea, diarrhea, and yeast infections.
More serious side effects can be:
C. diff infection, which causes diarrhea that can lead to severe colon damage and death
Severe and life-threatening allergic reactions
Antibiotic-resistant infections.
In the U.S. this year, healthcare workers will mark Antibiotic Awareness Week from November 18-24. It is an annual observation highlighting the steps everyone can take to improve antibiotic prescribing and use.
To learn more about antibiotic prescribing and use, visit www.cdc.gov/antibiotic-use, or call 1-800-CDC-INFO (1-800-232-4636).