LVMC Community Update, August 6, 2021
This week our CEO updates the community on the Santa Barbara County Masking Mandate, Covid Daily Case Rate, Vaccination progress, and Flu Season Results.
Dear Lompoc Valley Community: 
What happened on this date in history? 
1960 – Chubby Checkers performed his version of "The Twist" on "The Dick Clark Show," setting off a worldwide dance craze.
1963 – Philadelphia NBA franchise changed its name from 'Nationals' to the '76ers', based on United States Declaration of Independence in Philadelphia in 1776.
1970 –  "Festival for Peace" concert washeld at Shea Stadium, NYC to mark the 25th anniversary of Hiroshima bombing; performers included Janis Joplin, Paul Simon, Creedence Clearwater Revival, Steppenwolf, Miles Davis, Johnny Winter, Herbie Hancock, Dionne Warwick, John Sebastian, The Rascals, and the Broadway cast of "Hair."
Quote of the week
"You can make more friends in two months by becoming really interested in other people than you can in two years by trying to get other people interested in you."     -Dale Carnegie
COVID-19 and Vaccinations
New California Vaccination Mandate for Healthcare Workers. Yesterday, August 5, the California Department of Public Health (CDPH) issued a Public Health Officer Order mandating vaccination for all healthcare workers by September 30. Those who have a medical or religious exemption must be Covid tested twice per week. By the end of next week, LVMC will be issuing its internal policy relative to the implementation of this order. 
New California Vaccination/Testing Mandate for Hospital and Nursing Home Visitors.  CDPH issued a second Public Health Order mandating that effective August 11, visitors to hospitals and nursing homes show proof of vaccination or a negative Covid test within the preceding 72 hours. 
Santa Barbara County Masking Mandate.  You are likely aware that earlier this week, Santa Barbara Public Health Department issued a Public Health Officer Order mandating that masks be worn by all (vaccinated or unvaccinated) in indoor public settings. 
Covid Daily Case Rate – Vaccinated vs. Unvaccinated.  As of July 30 in Santa Barbara County, the Daily Covid Case Rate is 3.4 times higher for unvaccinated individuals than those vaccinated (19.1 new daily cases per 100,000 population vs. 5.6)  The overall county Daily Case Rate as of August 1 is 12.2 per 100,000 population, which represents a 77% percent increase from two weeks ago. The Santa Barbara County rate of 12.2 is slightly better than the California rate of 13.1.
Positivity Rate. The Covid positivity rate in the county showed a slight dip from 7.3% on July 25 to 6.7% on August 1. However, this is still a far cry from 0.7% on June 1. The Santa Barbara County rate is similar to the California rate of 7.1%
Covid Hospitalizations.  Covid hospitalizations are on the rise in Santa Barbara County. The number of hospitalized patients is up about 30% to approximately 34. Included in that number are patients who are Covid positive but hospitalized for a non-Covid reason, but that represents a relatively small percentage. 5 of the 34 hospitalized Covid patients are at LVMC, with 1 receiving ICU care.
Covid Variants.  (After reviewing the Santa Barbara County data, I wrote a brief summary about the state of Covid variants. But, I realized there was at least a 50-50 chance that I misstated something, so I will do some fact-checking and give it a shot next time.) 
Small positive signs.  Over the past week, the Covid new case rate, positivity rate, and death rate, decreased slightly. Hopefully, this one-week trend (if we can call it a trend) will continue. 
Vaccination Figures. 70.7% of the eligible county population (12+) has received at least one vaccine dose (up from 69.0% two weeks ago). 62.3% of the entire county population has received at least one dose (up from 59.9% two weeks ago). 60.9% of the eligible county population has been fully vaccinated (up from 59.3% two weeks ago). 52.7% of the entire county population has been fully vaccinated (up from 51.5% two weeks ago). The above percentages are very similar to those for California overall.  
Vaccination Clinics and Backpack Giveaway. We continue to hold our vaccination clinics at the hospital each Friday afternoon from 12:30 pm to 2:30 pm. Appointments are available through MyTurn, and walk-ins are welcome. In addition, today, August 6, from 2:00 pm to 6:00 pm, LVMC is holding a special vaccination clinic and backpack giveaway, in partnership with Santa Barbara County Public Health Department, Lompoc Valley Community Healthcare Organization and Healthy Lompoc Coalition, Santa Barbara County Promotores Network, Santa Maria-Lompoc NAACP, Public Health Institute, and the Lompoc Unified School District. Anyone age 12 and older may attend and receive the Pfizer COVID-19 vaccine. Children in grades kindergarten through 12th grade attending the event are eligible to receive a free backpack or school bag, while supplies last. Vaccination is not required to receive a school bag, which was donated by local agencies and organizations, including the Santa Barbara chapter of the American Red Cross.
Flu Season Results.Flu statistics are tracked from October through May of each year. This flu season, there were zero hospitalized flu patients in the county.  There were 2,796 inpatient flu tests performed, and all came back negative.   By comparison, the peak for the 2018-2019 flu season was mid-February, where 28.3% of tests were positive.  The peak for 2019-2020 was early January, where 21.9% of tests were positive.
Thank you for your continued support, and as always, please feel free to contact me at popkins@lompocvmc.com or (805) 737-3301.  Until next time, be well and stay safe!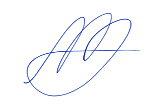 Steve Popkin
Chief Executive Officer