Robotic-Assisted Surgery: What It Is and Why It's Here to Stay
Category: Health & Wellness
Posted On:
Written By:

Christopher Taglia, MD, FACS, DABOM
On Sept. 20, 2021, the first robotic-assisted surgery was performed at Lompoc Valley Medical Center. The surgery was made possible by many people's hard work and collaboration. The surgical case, a bariatric (weight loss) surgery, went exceptionally well. The patient was discharged to her home the following day.
While that sounds great, you may be asking yourself a few questions such as: "What is robotic-assisted surgery? Why is this being done now? How is it different than other forms of surgery? Do I have to pay more?" These are all reasonable and anticipated questions.
Robotic-assisted surgery has been around for a while now. Almost 20 years ago, the Food and Drug Administration (FDA) approved the Da Vinci Surgical System, made by Intuitive Surgical, for use on humans. Since that time, the robotic surgical system has undergone significant remodeling, with many technological advances.
In 2014, the same company launched its "Xi" version allowing for "multi-quadrant" surgery and expanding the use of the robotic platform to a wide variety of surgical procedures. This platform, which Lompoc Valley Medical Center purchased, can be used for urologic, gynecologic and general surgical procedures.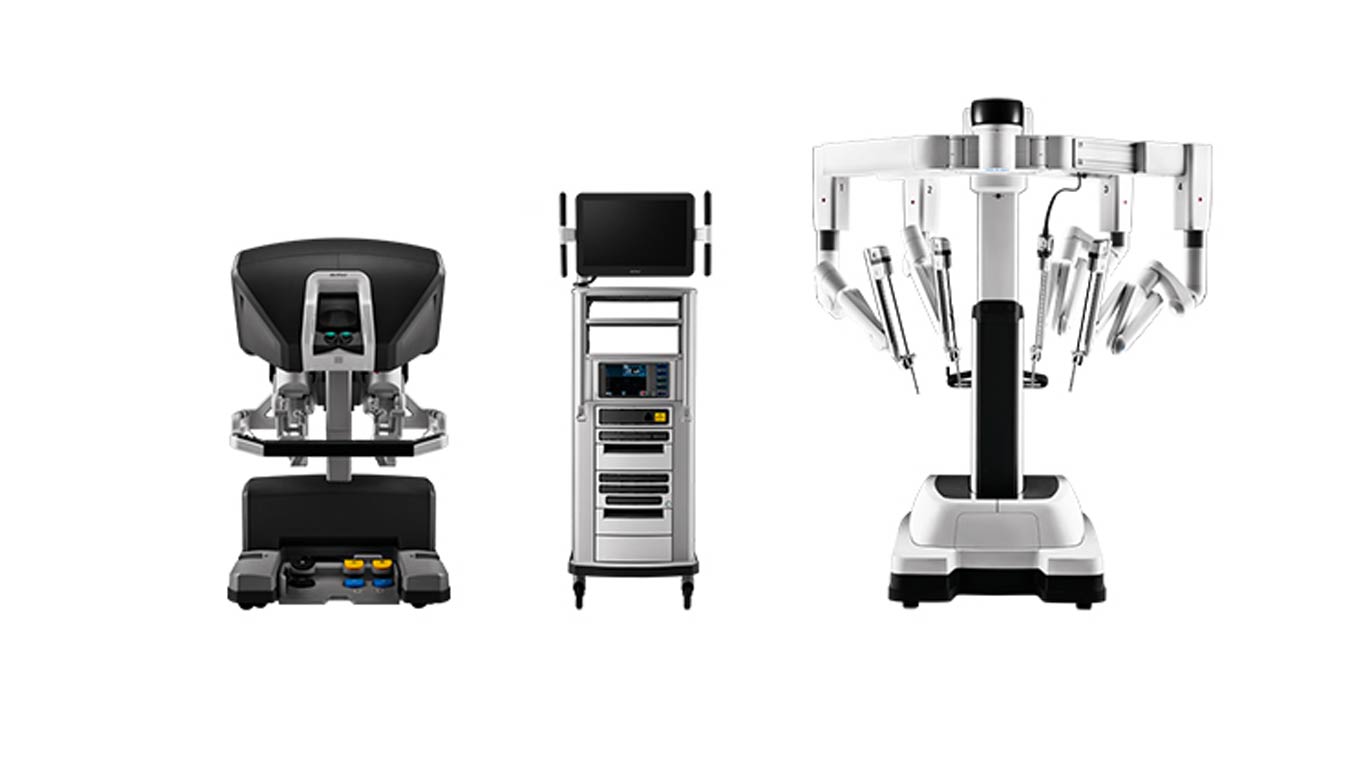 Small "key-hole" incisions in robotic-assisted surgery are made just as in other forms of minimally-invasive surgery. However, the difference with robotic-assisted surgery is that instruments inserted through these small incisions are then controlled by a surgeon who is usually seated several feet away from the patient at a robotic "console" or "command center." The surgeon inserts their fingers into joysticks to manipulate the "arms" of the robot, allowing the instruments to mimic the movements of their wrists and fingers. The surgeon views the operative field in 3-D and can "zoom" in or out on as needed to dissect with the utmost precision.
Medical studies have detailed improved outcomes for patients from using this technology --specifically relating to decreased pain, decreased hospital stay, and quicker return to work. With more data constantly emerging, the technology is increasingly being adopted by general surgeons (such as myself) for hernia, bariatric (weight loss), and colon surgeries.
It is important to note that these robotic surgeries are NOT more costly to our patients than the standard minimally invasive alternative. Whether to use the robotic platform depends on the type of surgery being performed, individual patient characteristics, and surgeon preference and expertise.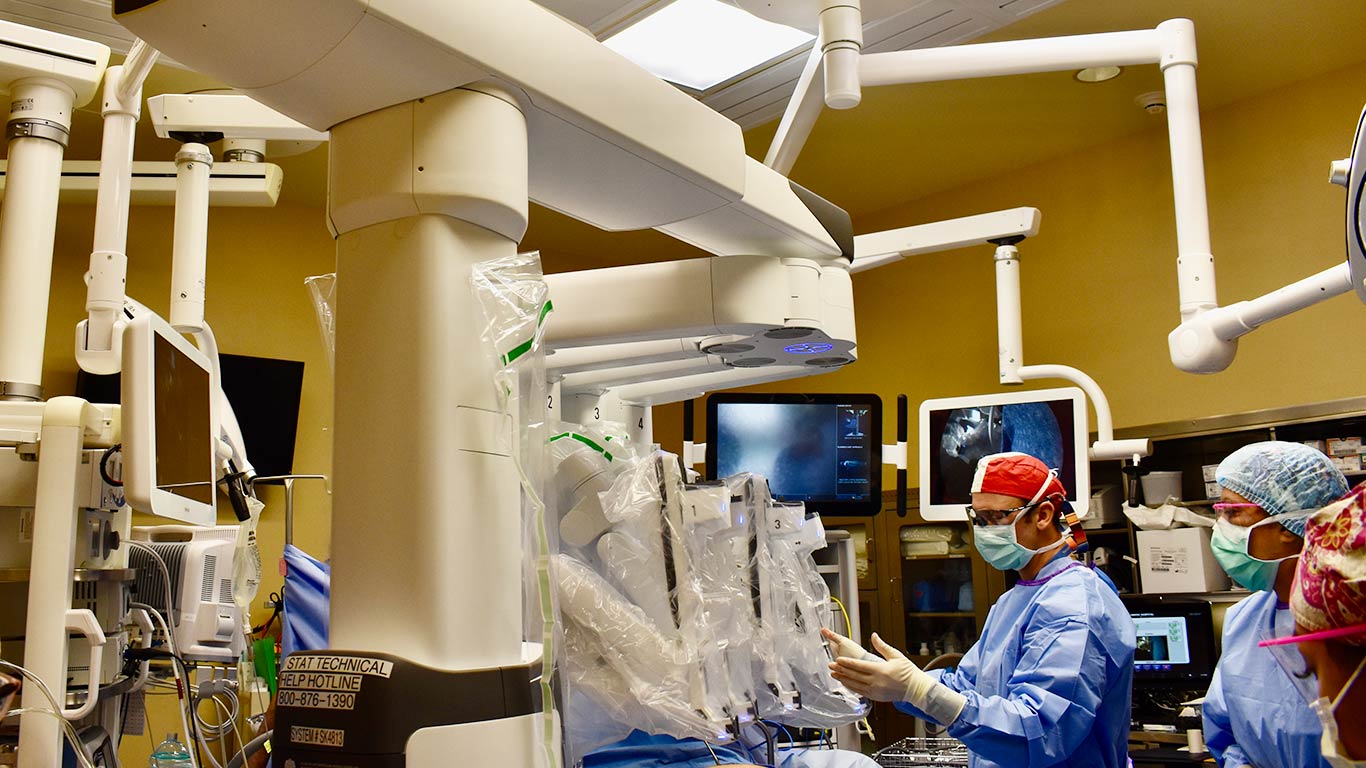 Robotic surgical technology is something I have sought for Lompoc Valley Medical Center since arriving in 2019. I believe in the benefits of performing "ultra-precise" surgery and being at the forefront as we advance technologically and strive to provide the best possible care to the patients in our community.
I am incredibly proud of the collaboration between our hospital administration and medical staff and that we could share this vision. I am intensely proud of the nursing and operating room staff for helping to make our launch of this service line successful and seamless with their incredible attitude, enthusiasm, and dedication. The future is quite literally at our fingertips!