Wall of Honor to Recognize Long-Serving Employees
As a special part of the 2022 celebration of National Hospital Week, LVMC CEO Steve Popkin announced the creation of the LVMC Employee Wall of Honor. 
Mr. Popkin made the announcement during kick-off ceremonies on Monday. 
"All week we will be putting an exclamation point on the gratitude and appreciation we have all year long for each one of our 844 Lompoc Valley Medical Center employees, including those at the acute hospital, the Comprehensive Care Center, and Lompoc Health clinics. 
"The challenges you have all faced and continue to face are immense, and the way you have addressed and overcome those challenges has been truly inspiring," he said. "I have been very impressed with the collaboration and teamwork and selflessness of all of our staff." 
The Hospital Week Committee, under the direction of Quality Assurance and Performance Improvement Chief Melissa Debacker and CCC Administrator Lorraine Jones, created a week-long celebration of appreciation for the staff, including cake, sandwiches, a continental breakfast, pizza, and gift bags. 
"The idea of the Wall of Honor came about to recognize staff who have worked for LVMC and retired from LVMC. These individuals served the community for decades and are role models who exemplified the values of the district and had a positive impact on LVMC and the community." 
For this first year, employees were chosen for the inaugural list of names by having a minimum length of service to LVMC of 30 years. Beginning next year, it will be 20 years. A location has yet to be established for the Wall of Honor's placement.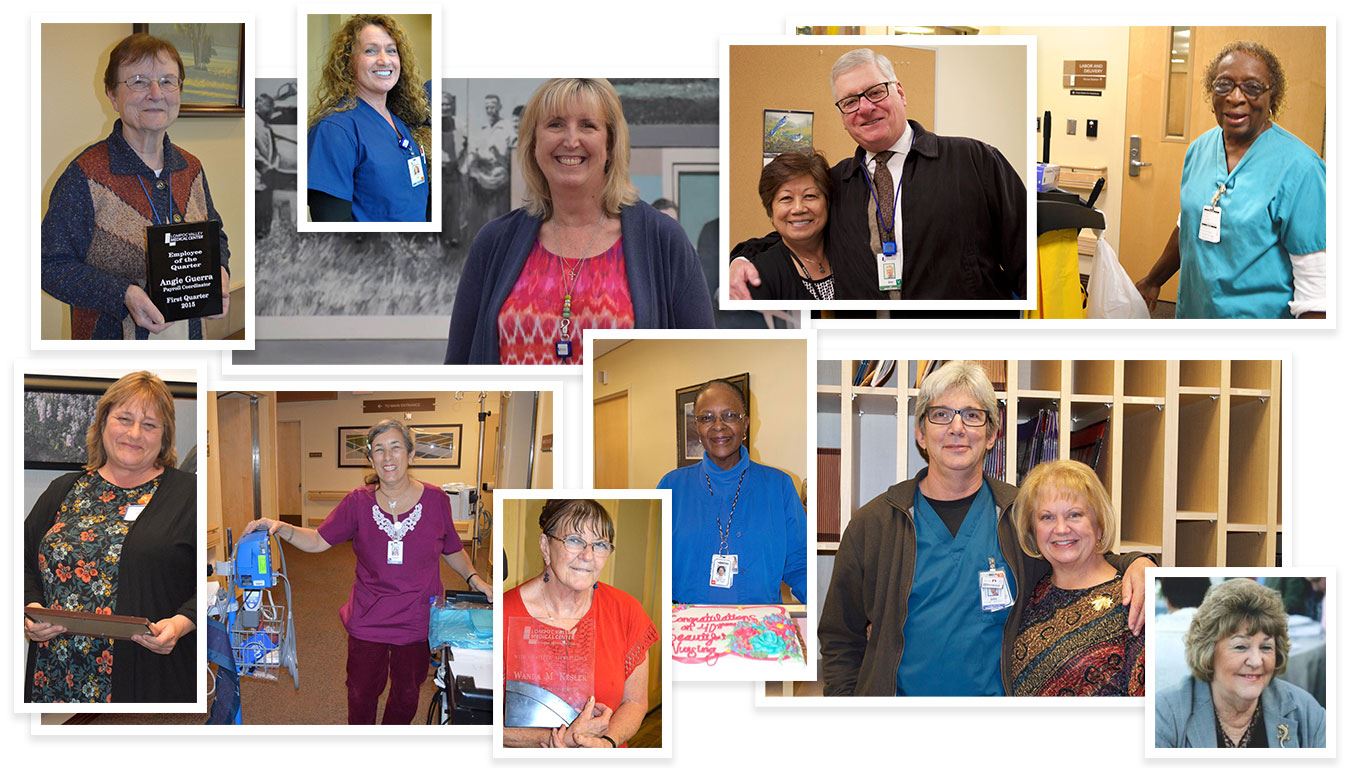 Those being recognized on the Wall of Honor this year are: 
Angie Guerra, department clerk, 58 years 
Judy Blankenship, Supervisor RN, 49 years  
Rose Tyler, House Supervisor, 49 years 
Jesse Boler, Environmental Services, 47 
Sonia Brown, OB Nurse, 43 years 
Wanda Kesler, Food Service Worker, 41 years 
Christine McCaffrey, Ward Clerk, 37 years 
Alice Alvardo, Pantry Cook, 36 years 
Lloyd Swanson, Clinical Lab Scientist, 36 years 
Zoila "Sue" Sweet, Clinical Application Trainer, 36 years 
Natalie Chatham, Shift Supervisor, 36 years 
Joanne Schuyler, CNA, 35 years 
Laura Chastain, Coder, 35 years 
Kathleen Phillips, Ultrasonographer, 34 years 
Teri Mushinskie, Respiratory Therapist, 34 years 
Lori Morris, Dietary Technician, 34 years 
John Thacker, Nuclear Medicine tech, 34 years 
Laura Farrell, PM Supervisor, 33 years 
Janine Radford, Ward Clerk, 33 years 
Emma Best, Ward Clerk, 31 years 
Linda Counts, Ward Clerk, 31 years 
Patti Field, Registered Nurse, 31 years 
Janie Herman, OR Tech, 30 years 
Michael Maher, Respiratory Therapist, 30 years