Hospital Foundation Golf Tourney raises $95,000 for Rehab Equipment
With a sold-out slate of golfers and successful silent and live auctions, the Lompoc Hospital District Foundation raised an impressive $95,000 with its 2023 Flower Valley Golf Classic tournament in May.
The nonprofit Foundation hosted the tournament – now in its 32nd year – at the Mission Club in Vandenberg Village. The event attracted a capacity of 144 golfers, as well as numerous guests for the evening's banquet and auctions.
CoastHIlls Credit Union pledged $10,000 as a Major Sponsor of the event this year.
Proceeds from this year's Flower Valley Golf Classic will be donated to Lompoc Valley Medical Center (LVMC) to purchase new equipment and materials for the Rehabilitation Services Department serving LVMC, the Comprehensive Care Center and Lompoc Health – North H Center. The Rehabilitation Services team provides Physical and/or Occupational Therapy to hundreds of patients every year.
Among the purchases will be equipment to provide physical assistance to patients with limited movement; a ramp to simulate real-world obstacles; speech therapy assessment tools, and a treadmill and recumbent bike to aid with the progression of higher-level activity in the outpatient setting.
"We're pleased with the outcome of this year's Flower Valley Golf Classic," said Foundation President and co-founder Alice Milligan. "Our committee worked especially hard to make this a great event. We are grateful to our many sponsors, donors, golfers, volunteers, and to the Mission Club for helping us make this event possible – and successful. The new Rehabilitation Services equipment will be a tremendous asset for the hospital district."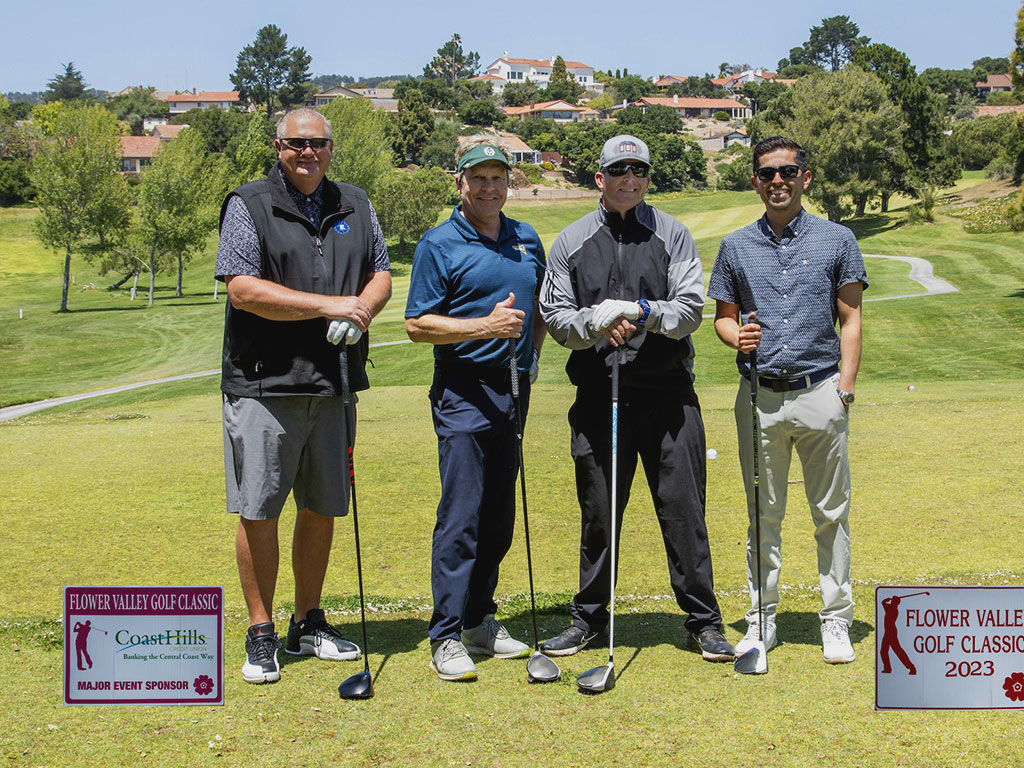 At the end of the tourney, the Low Gross Team (pictured above) consisted of Rick Chavez, Howard Hall, Andrew Jones, and Dale Ekstrum.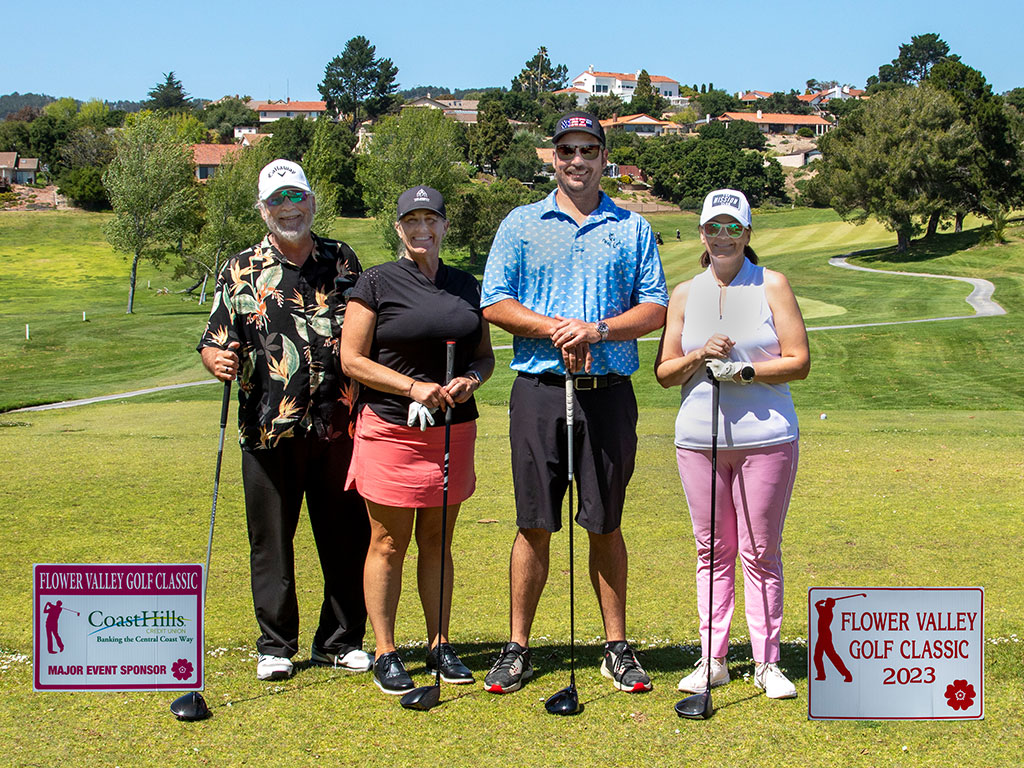 The 1st Low Net Team winners (pictured above) were Erica Culwell, Sara Grummere, Marc Wilkerson, and Alex Bein.
The Longest Drive award went to Darren Savella, and the Straightest Drive to John Gutierrez.
In addition to CoastHills Credit Union, other major sponsors included: Hole in One sponsor Jim Vreeland Ford; Golf Cart sponsor Jordano's; Happy Hour sponsor Mission Linen and Lunch Sponsor Lompoc Valley Community Healthcare Organization. 
The nonprofit Lompoc Hospital Foundation has as its goal to the Lompoc Healthcare District with funds to purchase medical equipment and make capital improvements. The Foundation accepts donation pledges year-round at lhdfoundation.org. For information on upcoming Foundation lectures and events, please visit lhdfoundation.org. Please see the Lompoc Hospital District Foundation Facebook page for images of this year's Flower Valley Golf Classic. Next year's Flower Valley Golf Classic will be held on May 10, 2024.
For more information, call Foundation President Alice Milligan at (805) 736-4005 or Foundation Coordinator Susan Xiong at (805) 737-5762.