Event Details
Childbirth Education Class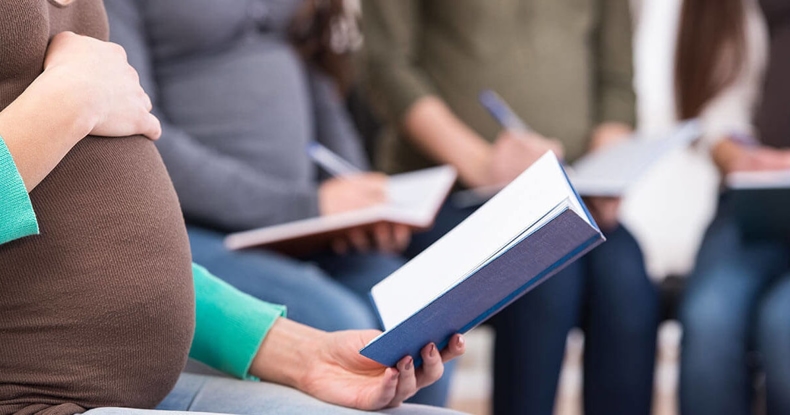 About This Event
Details:
We offer a Childbirth preparation course at LVMC taught in a single-day format by an experienced labor and delivery nurse. This class focuses on evidence-based information about the birth process, routine medications, common medical interventions, relaxation techniques, partner support, and much more. The course is designed to help our moms feel more confident about what to expect before, during, and after labor.
This course covers stages of labor, what labor feels like when to come in, danger signs, procedures, medications and epidurals, and cesarean sections. We also use this time to give basic newborn care instructions, breastfeeding holds and techniques, and answer any questions or concerns for moms or family members. Our experienced Nursing staff offers this course to expectant mothers; support people are encouraged to attend. Here, patients better understand the experience LVMC provides to the community. These classes are offered monthly on Saturdays from 9 am to 2 pm and free of charge to those delivering at LVMC.
Our highly trained Registered Nurses provide insight into the labor process, coping mechanisms, routine procedures, and partner or coach role. The knowledge gained will promote a more relaxed state for delivery and childbirth.
Topics Include:
Stages of Labor
Pain management options
Breathing techniques
Partner support
Newborn Care
Breastfeeding Basics
Contact Phone:
805-737-3395
Event Coordinator
Kayla Benado BSN, IBCLC

Lactation Consultant

benadok@lompocvmc.comPreferred

Kayla Benado, International Board CertifiedLactation Consultant (IBCLC), earned her bachelor of science degree in Child and Family Development, with a minor in psychology, from San Diego State University. Kayla received her certificate in Lactation Consultant Education from the University of California, San Diego Extension. She has worked in a wide variety of hospital and education settings as a lactation consultant.
Registration
Price:

Free
Registration Instructions: For more information or to register for a class, call (805) 737-3395.