Armando Rojas - A Change For Life
Patient: Armonda Rojas
Date Submitted: Jan 4, 2021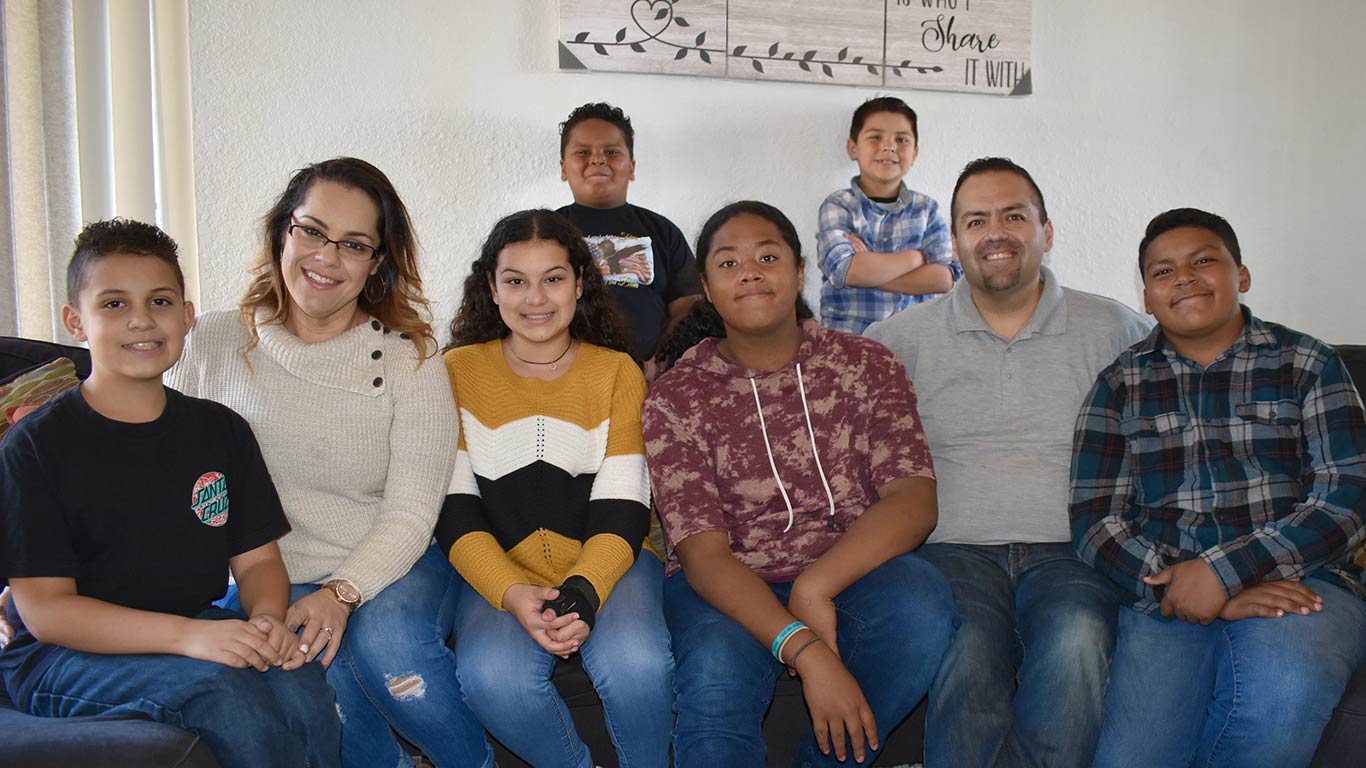 " Since childhood, Armando Rojas has always been a "big guy." Three years ago, he weighed 407 pounds – the most he'd ever weighed. Even though he is 6-feet, 3-inches tall, that amount of weight put him at a BMI, or Body Mass Index, of 46. He was categorized as obese."
Armando felt like a healthy person, and he had no other major medical issues such as diabetes or high blood pressure. He was active with his four sons, Devin, 14, Dezmin, 12, Dyllin, 7, and Draydin, 6. He felt he ate well, but knew he was eating too much.
In November 2019, a strenuous five-mile hike with one of his sons changed his life. He and his son Dezmin were at an Astro Camp near Palm Springs and went on a grueling uphill hike to a scenic overlook.
"We were able to oversee the entire valley," Armando recalls. "People took a moment and sat in quiet, looking at the sunset. At that moment, it hit home. I need to do something to change my life around. I want to be around for my kids."
A month later, he began the process of weight loss surgery with Dr. Christopher Taglia. Armando talked at length with Dr. Taglia, learning about the types of surgery available, as well as the mental health, nutrition, and other requirements he needed to complete before an operation.
Armando had already tried his own weight loss in 2017 when he was at his largest. He remembers the day he looked in the mirror and had a realization about his size.
"I looked at myself and said, 'I'm done. I don't want to be this big anymore. I'm going to die.'"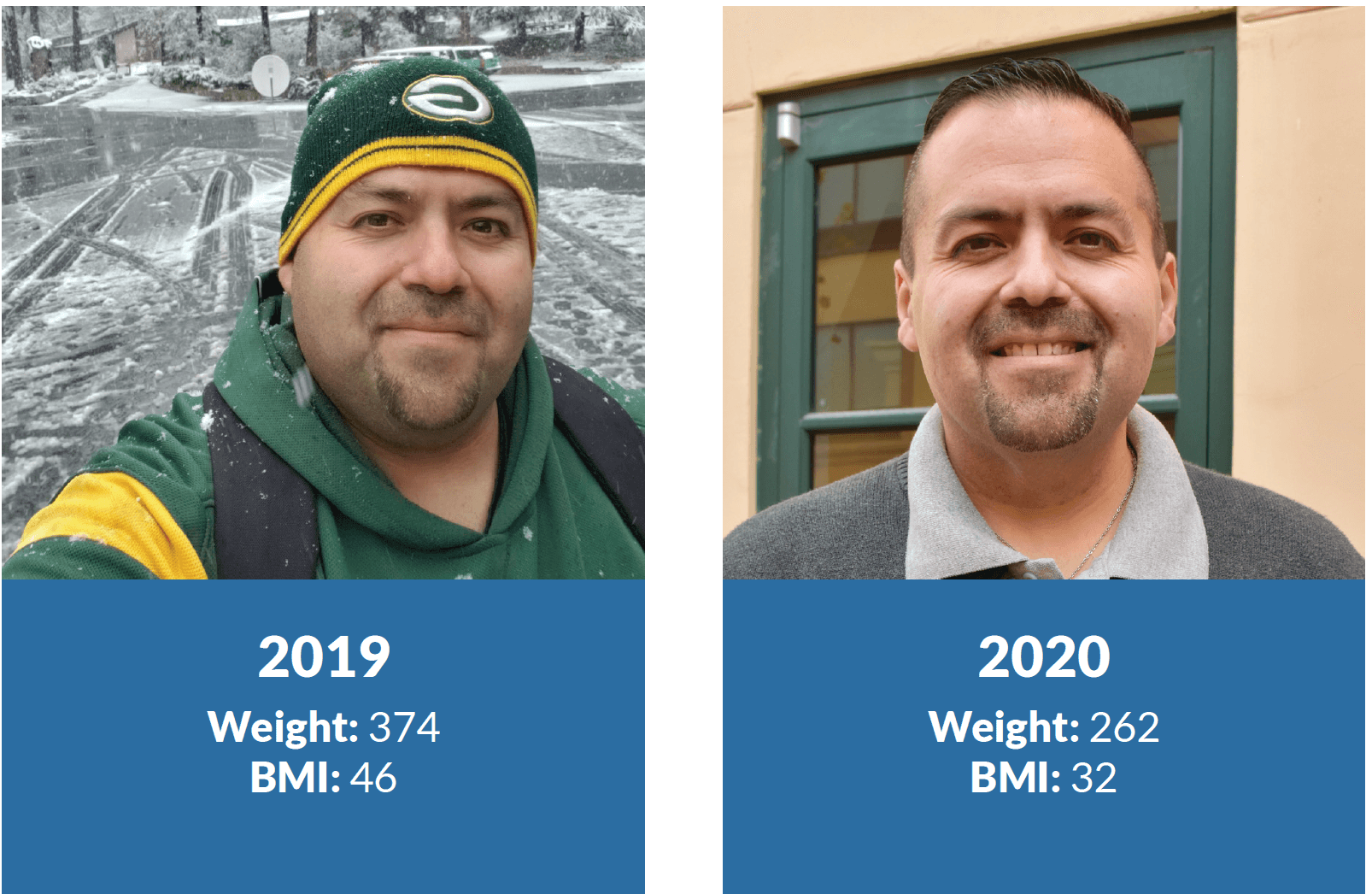 Reducing his caloric intake and cutting out carbohydrates, Armando lost 100 pounds. A lot of the weight eventually returned.
After his discussions with Dr. Taglia, Armando chose to have sleeve gastrectomy surgery. In that surgery, the stomach is turned into a pouch that looks like a long tube, or sleeve. About 80 percent of the stomach is removed during surgery.
"The process wasn't bad at all," Armando says. "I enjoyed it. It had all of these different steps, so you have a better understanding of every aspect."
The surgery was performed on May 28 at Lompoc Valley Medical Center. He weighed 374 pounds as he entered surgery.
Within two weeks, he'd lost 46 pounds. By early July, he weighed 313. In mid-October, he had lost 90 pounds. He now weighs 265.
His personal goal is 220, his weight when he was in high school in Goleta. Dr. Taglia would like him to reach 180 pounds.
He says he's had a great support system in the journey – he knows several people who have undergone weight loss surgery, including his girlfriend, Amada. His coworkers at Lompoc Health – North H Center, where he is a registration representative, cheer him on as well.
"I don't crave food," he says. "I get full off one taco. I eat veggies and fruit. I don't regret the surgery one bit."
Prior to sleeve gastrectomy, Armando said he didn't have the energy to do anything.
"I was always tired," he says. "Now I feel great. I have more energy to play sports. My kids and I play street football or basketball. We go to the beach. Before, I would have been exhausted."
He's spent the time since the surgery learning to eat in a new way.
"You find out what your body can tolerate, and what it can't," he says. "I'm retraining myself."
He admits he sometimes misses the sensation of biting into a juicy hamburger.
"It was good," he recalls. "But what did I get out of that? This (surgery) opens the door to different possibilities."