Danielle Cooper - Motivated to Lose
Patient: Danielle Cooper
Date Submitted: Jan 4, 2021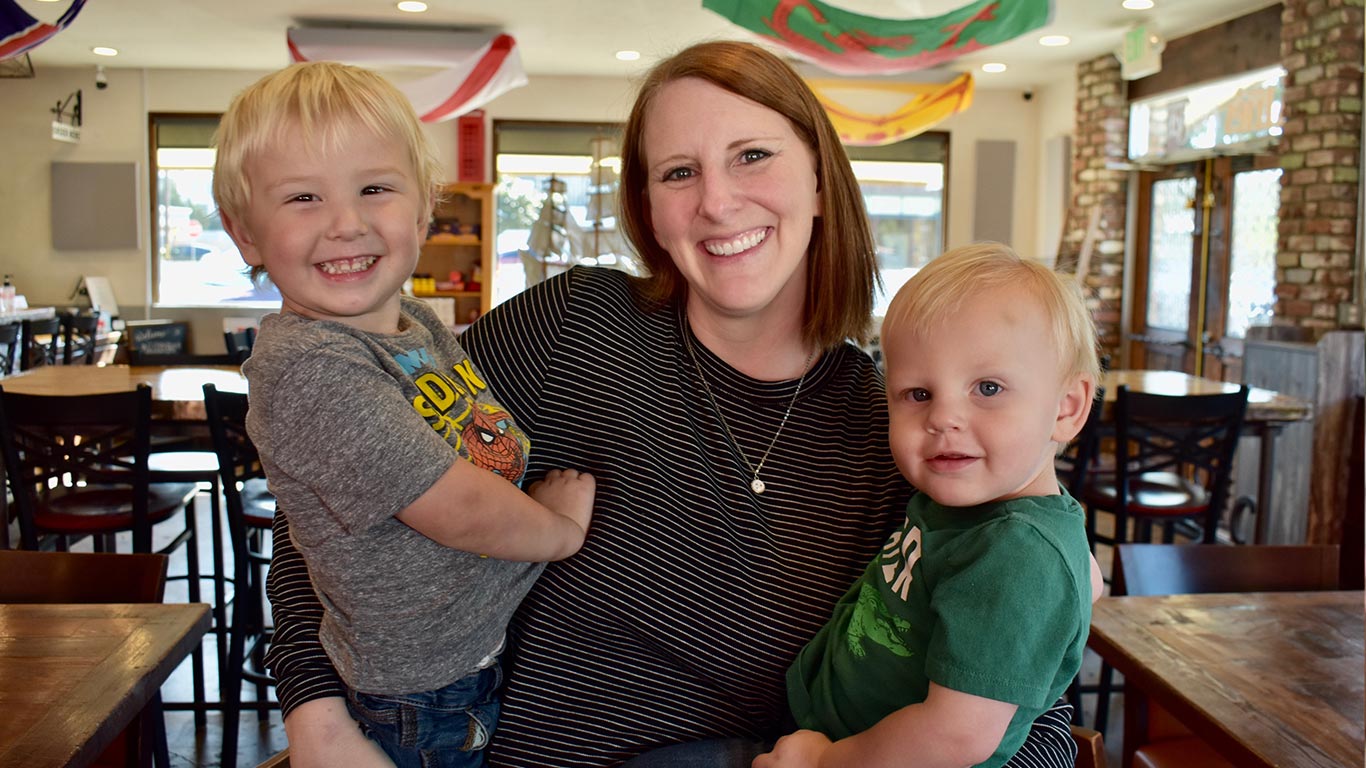 " When Danielle Cooper found herself unable to lose the weight she gained after back-to-back pregnancies, she tried diets, exercise, and limiting her food intake."
Nothing seemed to work. And as she neared the end of her pregnancy leave, she had another major problem: as a medic and Sergeant with the U.S. Army Reserves, she also risked losing her job for being over her regulation weight.
"I have to keep my physique being a Reservist," the 36-year-old said. "I didn't feel like myself. I wanted my body back."
During her second pregnancy, Danielle gained significant weight and developed gestational diabetes.
"I was having extreme issues after the pregnancy with having the weight come off," she explains. "It was like my metabolism had just stopped."
At the beginning of 2020, she weighed 217 – more than 70 pounds higher than her weight when she was active duty Army.
"It wasn't healthy," Danielle recalls. "I needed to get myself back in shape."
After speaking with her primary care provider, Physician Assistant Leslie Mori, she decided to make an appointment with Dr. Christopher Taglia, D.A.B.S., a general and weight loss surgeon at Lompoc Health. After discussing various options with Dr. Taglia, Danielle opted to try a medication weight loss program.
"I was open to options," she notes. "I was open to surgery, but I wanted to try everything I could to not have to have surgery. That's why I went with medication over surgery first. I felt if I was dedicated enough, I could make it work. As a last resort, I could do the surgery."
Dr. Taglia said patients need to have a BMI greater than 30 to qualify for the medication weight loss program. If they have other issues such as hypertension or diabetes, the BMI can be 27 or higher. Danielle's was 36.
"I need to know that they have tried valiantly to lose weight beforehand using the traditional means as well," Dr. Taglia said.
There are various medical options for those wanting to lose weight with assistance, he says.
"I make the choice of which medication to use based on its potential benefit, side effects, any co-morbidities of the patient, and of course, patient preference. The cost can also factor in as well, as not all insurance plans cover these medications, unfortunately."
Danielle chose to use Phentermine, a prescription pill she takes once daily.
"I also really focused on limiting what I was eating," she says. "I used an app to track everything I was putting in. I learned a lot from Dr. Taglia about how you have to make sure the amount of calories you're putting in is less than what you're burning. He really educated me a lot about that."
By mid-November 2020, Danielle had dropped to 155 pounds, from her high of 217.
"The medicine seemed to give me more energy and curb my cravings and basically restarted my metabolism, thankfully. That's when I started seeing weight coming off."
She also discovered she was eating more often, having snacks every few hours. She became more conscious of how much she was eating every day.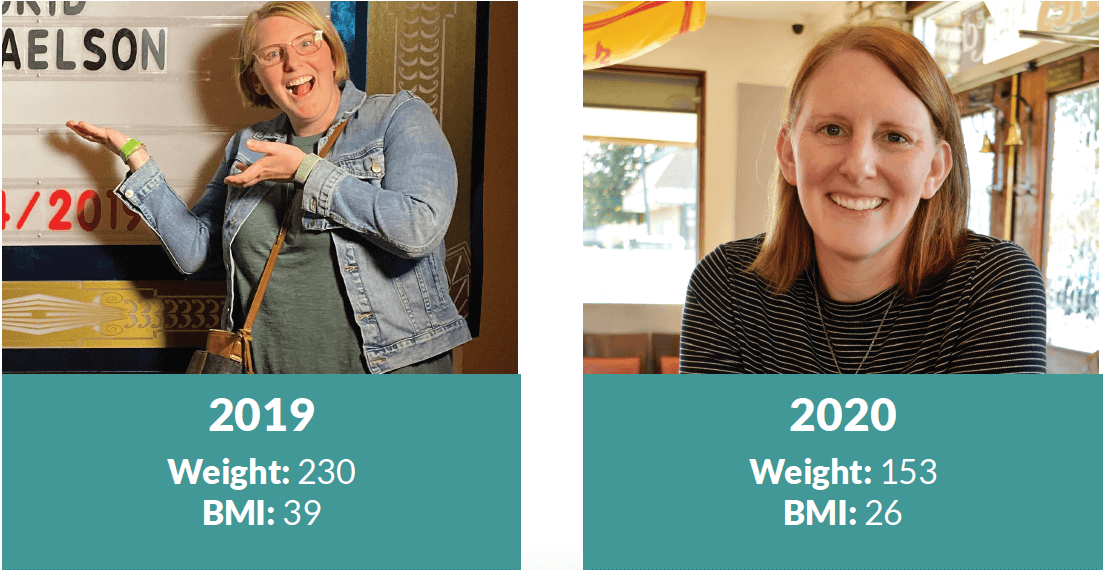 Even after losing so much weight, she wasn't proud of herself until she started looking at photos of herself taken in late 2019. She was amazed to see the difference in her size.
Danielle says people shouldn't be afraid if they're considering using weight loss medication.
"It's one of those things that everybody is uncomfortable with some part of their body," says Danielle, a full-time student who hopes someday to earn a commission as an officer in the Army. "You shouldn't feel scared or that it's not going to work for you. Don't discount it because you don't work out regularly. The medicine will help you lose weight. If you're not working out, you may not lose it as fast as I lost it, but you'll still be losing it every month. That might actually motivate you to start exercising."
Danielle says she has more energy and stamina to keep up with her sons, Duncan, 2, and Milo, 1. She had support throughout the weight loss process from her husband Mike.
"I feel like a whole different person," Danielle says. "It was the best thing I've ever done. If I hadn't done it when I did it, I would have only gotten worse and caused my body more detrimental long-term damage. And I would have just been unhappy with myself, especially with everything going on right now. If I hadn't done it, and continued to gain, and been stuck at home through all this (pandemic), it would have gotten 10 times worse."