Grateful Patient Sends Flowers to Perioperative Team
Patient: Terry McClintock
Date Submitted: May 21, 2021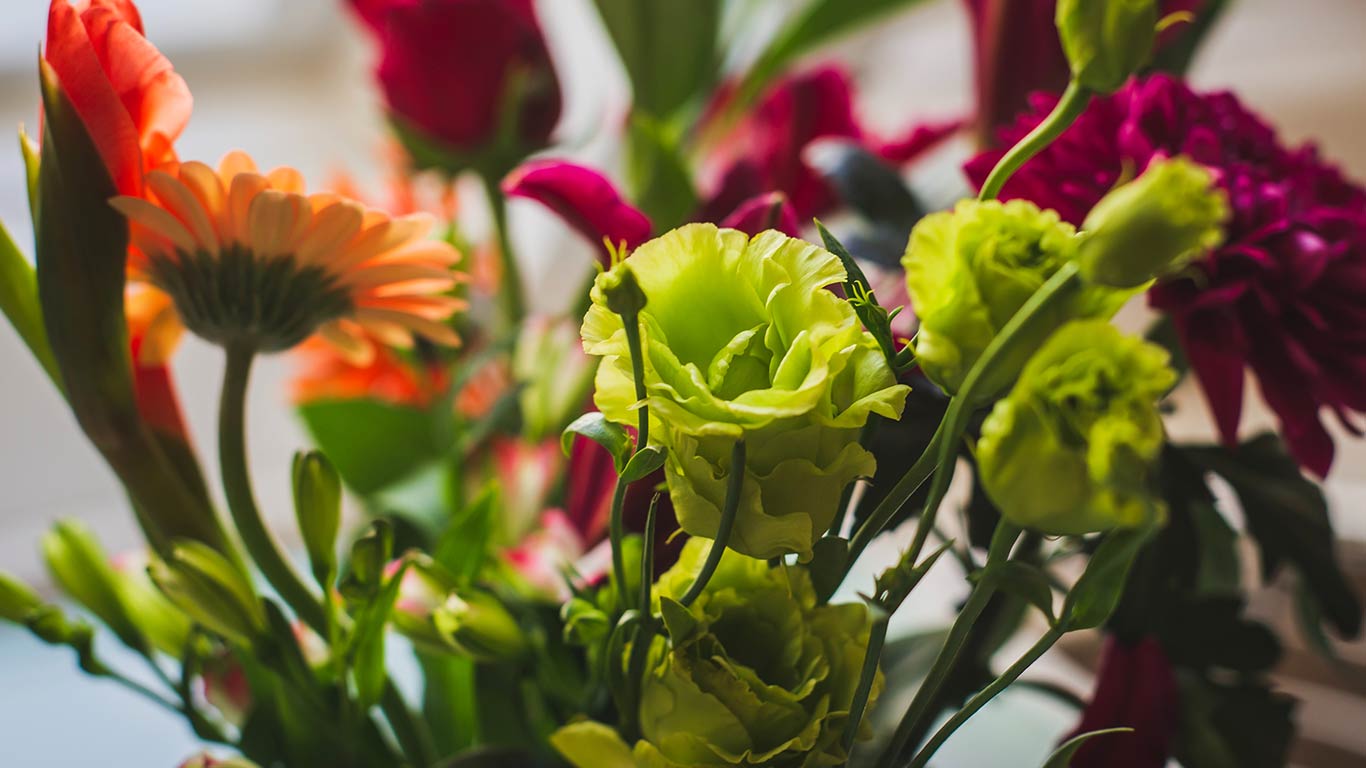 " Lompoc resident James Terrence "Terry" McClintock considers himself a veteran of LVMC's Perioperative Services department."
After his urologist diagnosed a small tumor two years ago outside his bladder, he faced several options. He didn't want to lose a kidney or impact his bladder and eventually had several procedures at LVMC. Later, his tumor required removal at a neighboring hospital via robotic surgery.
This year, his physician spotted some polyps, which also needed removal. This meant a return to LVMC.
"That wasn't a problem," said Terry, 84. "I'm a veteran there. I went back in, and there were wonderful people again."
With jokes and song, Terry entertained the staff as he waited in the pre-op room. Once the polyps were surgically removed, he woke up, still hazy with the effects of anesthesia.
"I decided to entertain them a little bit," he said. "I almost broke into song. The woman was laughing next to me. The nurses in pre-op, post-op, recovery were all fantastic."
He says that any time he comes out of an operation, he wants to be happy.
"Everything's OK. I'm alive. I've got my eyes open. I think I proposed a couple of times (to nurses)."
Chief Nursing Officer Yvette Cope heard that Terry was grateful for his care.
"He told me this was the fourth time on our OR table, and each time has been great because of our staff," Cope said.
This time around, the experience was so satisfying that Terry decided to send an elaborate flower arrangement to the Perioperative Department staff.
"I let them know I really appreciated their care," Terry said. "I got a 'Get Well' card from all the nurses when I got home. Now that's absolute pure class."
Terry said he's tired of hearing people complain about the hospital.
"I don't want to hear it anymore," he says. "Lompoc Valley Medical Center is my hospital. They're keeping me healthy and happy. There are professional people at LVMC in pre-op, post-op, radiology, lab. Radiology knows me by my first name."
He's even delighted about how quickly he was able to schedule and receive his COVID-19 vaccination.
Terry, who holds several advanced academic degrees in law and economics, has a history in the aerospace industry, motion picture industry and worked at one time for the defense department. He has also taught college courses. Though he retired to Lompoc in 2009, he never needed hospital services until recently.
"You have, somehow and some way, in this small little town, a brand-spanking-new hospital with good equipment, good professional people," he observes.
He prefers getting his healthcare locally rather than having to drive long distances. He remembers living in Orange County and what a nightmare it was to get to a doctor's appointment.
"If I've got to go in for a test, like radiology or to get my blood taken, I'm going to Lompoc Valley Medical Center," Terry says. "I zap over there, zap back. It's not a problem."
He's even decided to change his primary care physician from Solvang to one at Lompoc Health.
"At Lompoc Valley Medical Center, I find professionalism. I find caring. "I find highly skilled people," Terry says.