On the Right Path with Dr. Cortese
Patient: Pamela Martin
Date Submitted: Apr 18, 2019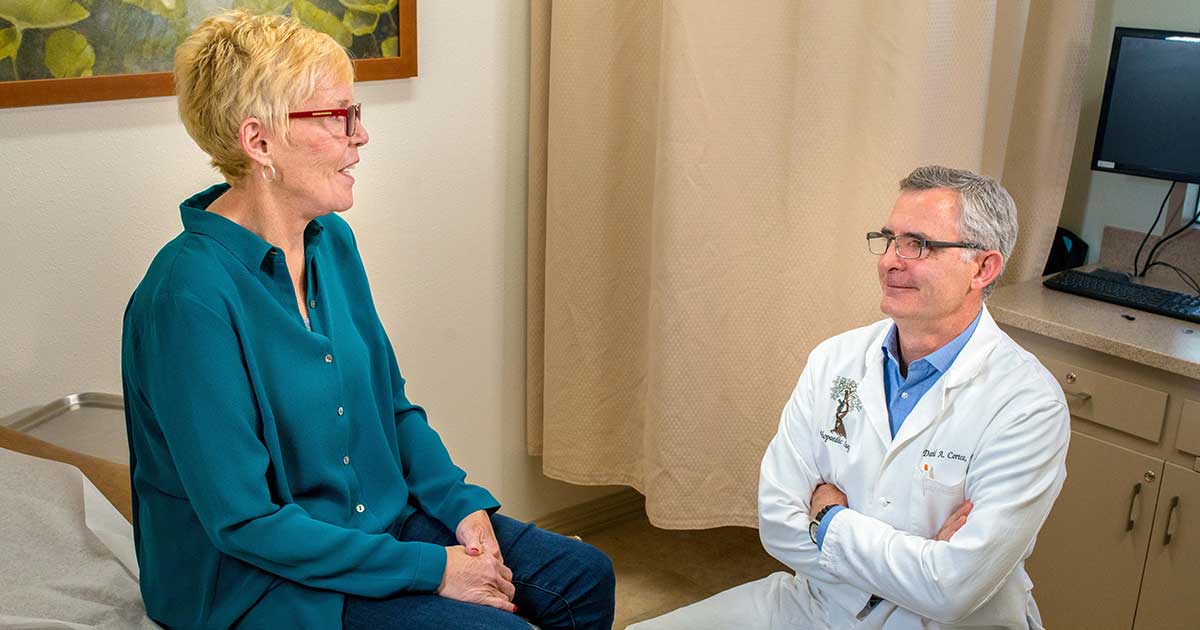 " Lompoc resident Pamela Martin hasn't had the best of luck with her bones. But lucky for her, she found orthopedic surgeon David Cortese, MD."
Pamela was walking her dog on the trail at River Park when her pet became surprised by another animal and pulled on the leash. As she attempted to regain control, she tripped on a gopher hole and fell, breaking her right hip.
She'd know orthopedic surgeon Michael Gill, MD for his care of her late husband, so she asked to see him when she arrived at the LVMC Emergency Department. Dr. Gill was unavailable, and Dr. Cortese was on call.
Dr. Cortese completed a surgical repair of her hip.
"I really liked him a lot," she recalls. "He was really good. I recovered quickly."
Then three months later, while changing a lightbulb at her home, she fell off a stepladder and broke her left leg and a rib.
"My kids said, 'Stop getting on ladders,'" the retiree laughs in retrospect.
Already pleased with her care a few months previously, she asked for Dr. Cortese to repair her leg surgically.
"I like his personality," she says. "I like that he says it like it is. I appreciate that. He's a nice guy."
As she recovered in the hospital, nurses and other staff mentioned to her how much they enjoyed working with the new orthopedist. She appreciated that as well.
"I'm glad he's in town. It's nice to have a young ortho. I usually go out of town. But when I broke my leg, I automatically said I wanted Dr. Cortese."
As she recovered, she found she could barely walk because of pain in her back. Dr. Cortese fit her in with an office appointment and helped with her pain. He also commiserated with her, saying he'd had similar pain in the past.
She's now taking medicine on his recommendation to strengthen her bones, and she's completing outpatient physical therapy.
And she's staying off ladders.