Patient Impressed with OB/GYN
Patient: Naomi Hopkins
Date Submitted: Apr 22, 2019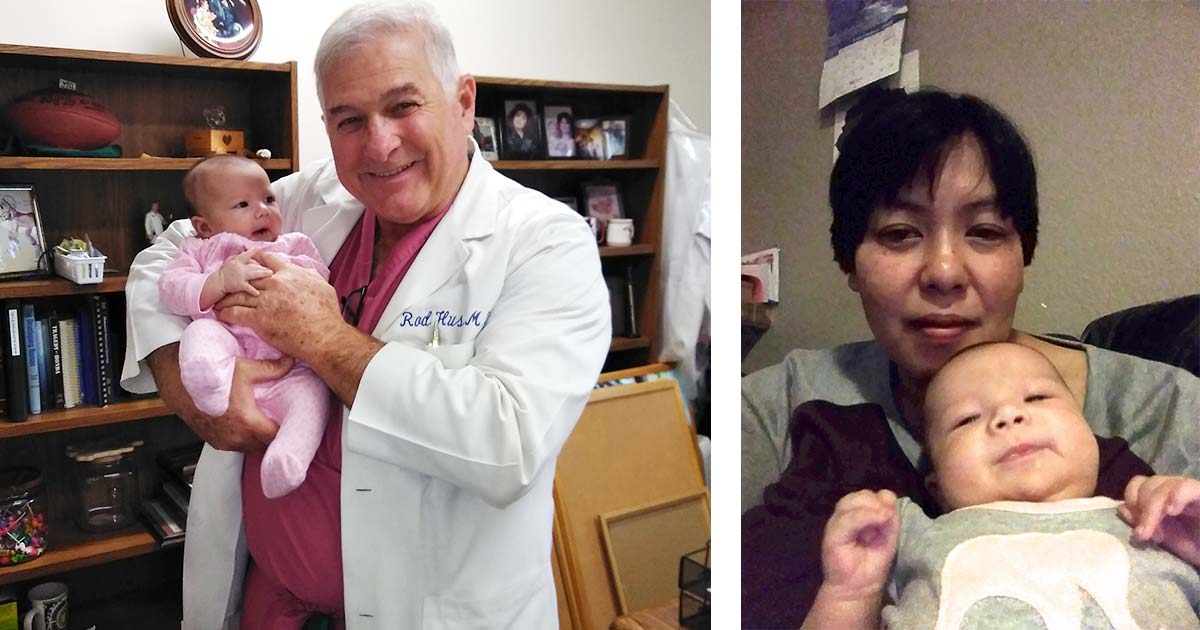 " "Every time I come to LVMC, I've had a good experience with Medi-Cal. The staff has not made any faces or sighed when they saw my insurance. That has not been my experience here.""
Lompoc resident Naomi Hopkins has been a patient of Dr. Rod Huss' for a year, and last October, he delivered her daughter, Phoenix Skye White.
"In the short time that I've been seeing him for OB-GYN care, he has played a vital role in helping me manage, and diet control my Type 2 Diabetes, experience success in weight loss, and overall manage my health better," Naomi says. "He has a stern way about him, but this is because he really cares about his patients and their lives."
After her initial appointment with Dr. Huss, the physician sat down with her in his office.
"He engaged in a personal conversation with me about what we had in common and really showed his human side, which I believe helped me relate to him on a personal level, which made me feel comfortable trusting his judgment and made me more willing to follow his advice and treatment plan."
She was impressed, she added, by his manner and positive attitude during her labor and delivery experience.
"Not only did he show up super early – 7 a.m., but he had a very positive attitude and thanked me for coming into the hospital to be induced. I must say that this was the first time I ever had a doctor thank me for showing up, and it made me feel great about my decision to trust him with my OBGYN care."
Initially, she admitted, she clashed with Dr. Huss. But the mother of a 13-year-old daughter also told herself that she should listen to the physician, especially when he counseled her to get some of her health issues in order.
When Naomi was induced into labor with Phoenix, Dr. Huss was temporarily called away to conduct an emergency cesarean section in the Operating room.
"We bonded over that," she remembers. "He put his hands on my neck and said, 'Good job.' It was really endearing."
Naomi said at other healthcare facilities in the past, because of the type of health insurance coverage she has due to her income, that she was sometimes treated rudely when she sought medical care.
"Dr. Huss and LVMC are not like that," she says. "Every time I come to LVMC, I've had a good experience with Medi-Cal. The staff has not made any faces, or sighed, when they saw my insurance. That has not been my experience here."