Skin Cancer Patient Pleased with Thorough, Skilled Care
Patient: Pamela Duke
Date Submitted: Feb 27, 2023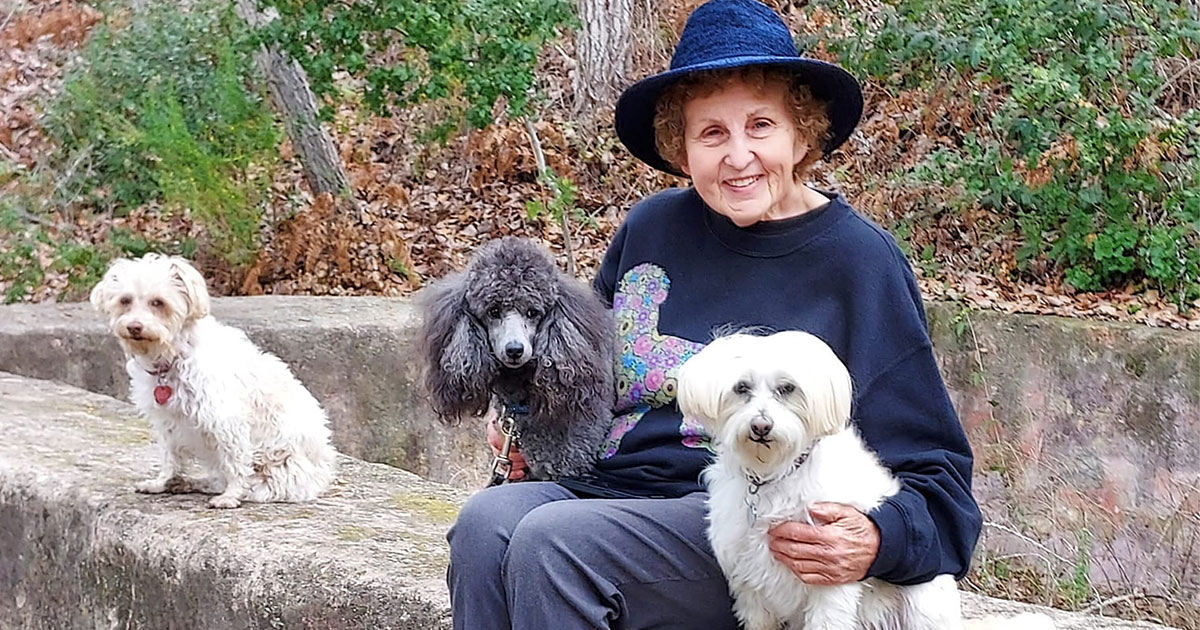 " The demeanor Dr. Song has is incredible. We are so lucky to have her … She's an excellent physician, very competent and skilled. I've had all positive experiences with her."
When Lompoc resident Pamela Duke faced a second treatment for basal cell skin cancer, she looked to Dr. Angie Song for her care.
Dr. Song, an otolaryngologist at Lompoc Health – North H Center – had previously seen Pamela for issues associated with the ear, nose, and throat. Pamela, who had a basal cell skin cancer surgery in 2014, sought out Dr. Song when more lesions appeared five years later. She wanted no other specialist than Dr. Song to do that most recent procedure.
"The demeanor Dr. Song has is incredible," Pamela says. "We are so lucky to have her … She's an excellent physician, very competent and skilled. I've had all positive experiences with her."
Pamela was previously treated for basal cell skin cancer by the now-retired Dr. Randall Michel. For her more recent surgical needs, Pamela noticed that Dr. Song also specialized in plastic surgery. That was important to Pamela, as her cancer was located on the bridge of her nose.
"My dermatologist is here and in Santa Barbara. I figured he'd find a surgeon for me in Santa Barbara, but I wanted someone in Lompoc."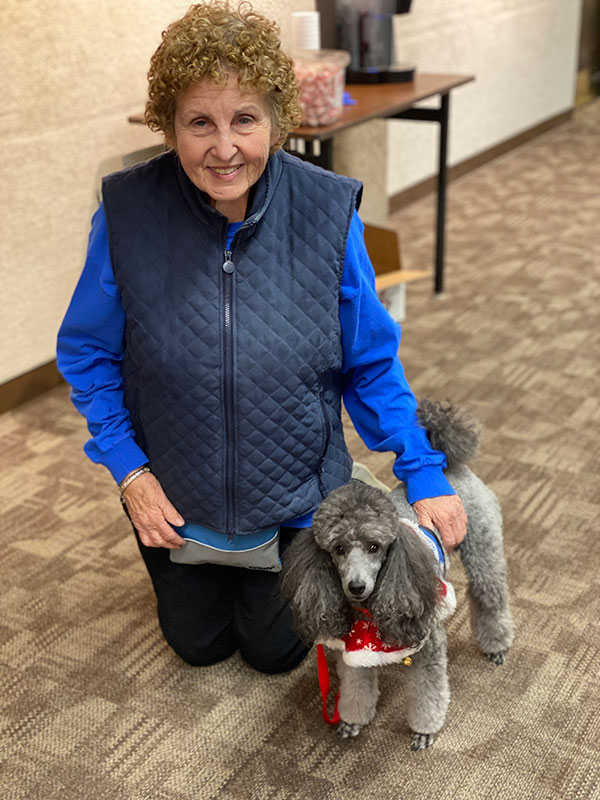 Taking the step to have the procedure was difficult, despite the medical necessity. Pamela has "severe anxiety" about hospitals but was able to move forward because she's spent much of her adult life working in pet therapy for hospitalized or skilled nursing patients. She volunteers time at the Comprehensive Care Center with her dog, Promise, as part of the Love on a Leash program.
"After 35 years of taking my various poodles to hospitals and care centers, my hospital phobia has become less and less apparent," she says.
Before she moved forward with having the procedure, Pamela wanted to make sure she had all her questions answered.
"Dr. Song is just very good with explaining things in technical terms, but understandable technical terms," recalls Pamela, a retired schoolteacher.
Dr. Song did not seem overly concerned about what she was seeing with the carcinoma, Pamela said.
"I'm sure she's seen worse. She explained that it could come back. I trust her tremendously."
Pamela was also pleased that during the procedure, samples of her lesion were sent internally to the hospital pathologist, with the resulting information enabling Dr. Song to immediately remove more of the suspicious lesion without Pamela needing a return hospital trip.
"I went back to Dr. Song a day or two after, then a week and two weeks after," Pamela explained. "She followed up very carefully. Still, four years later, she looks at everything and says, 'Nope, it's fine.'"
Dr. Song is keeping track of her patient's health progress, which pleases Pamela.
"She's caring, just a professional, very pleasant person," Pamela said. "She's wonderful."