The Youth Movement
Category: Foundation
Posted On:
Written By:

Susan Xiong
Sitting in a meeting room to plan the next Lompoc Hospital District Foundation fundraiser are a dedicated group of people who have joined by a young man — Tyler Perry — who wasn't even alive when the Foundation first came into being almost 26 years ago.
Perry, who recently turned 21, is the grand-nephew of Foundation President Alice Milligan. But it's not only familial duty that brings Tyler to the meetings and events. He really likes it.
"Ever since high school, I've always been involved," he explains. "I was into sports and clubs. I worked at the Aquarium at Cabrillo (High School). I've always volunteered. I like being around people. I'm a real people person."
Milligan recalls Perry volunteering as a high school junior. "He is one of the most enthusiastic young people I have worked with," she said. "He thoroughly enjoys working as a volunteer."
Though he started out as the "dessert guy" serving treats at the Foundation's annual Holiday Tea and Home Tour fundraiser, it was at last year's Colorthon fundraiser where he made himself known, pitching the idea to the foundation's Special Events Committee after attending the group's walk-a-thon and finding it a bit "depressing. No one attended."
"I knew (Colorthons) were successful," Perry says.
"I went to a run Parks and Rec put on in Santa Maria. There were little kids and ladies in their 70s. It reached everybody."
He told the Foundation leaders that the group didn't host fundraising events that would attract families and children.
"The purpose is to make money for the hospital," he says. "It could be fun, but at the end of the day, it needs to make money. "
To get the effort in gear, he recruited more than 50 teenage volunteers from both Lompoc and Cabrillo high schools, tested paint and put up posters at colleges throughout the Central Coast.
The Colorthon raised $11,000 for the hospital's capital needs last year, and he hopes to double the amount this year.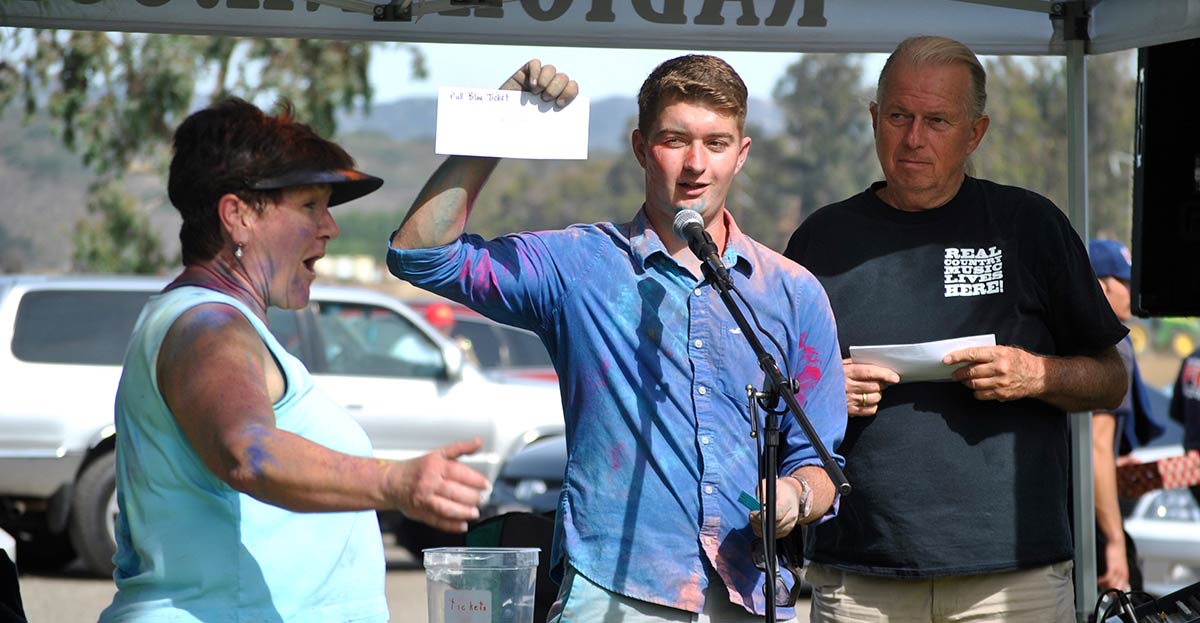 A few months after the Colorthon, Perry was named as the youngest member of the Foundation's Board of Trustees.
"Tyler's enthusiasm is contagious," Milligan says. "As one of our Trustees mentioned lately, 'He is a keeper.'"
Born at the old Lompoc Hospital, Perry wants to finish college and remain in town.
"I love Lompoc; I never want to leave," he said. "I work with Lompoc's finest. Even though they're people who are 30 and 40 years older than I am, I feel like I somewhat t in."