Safe Drug Disposal
Lompoc Valley Medical Center is the first facility in Santa Barbara County to receive a "MED-Project" medication disposal kiosk. The bright blue kiosk is now in place near at Lompoc Valley Medical Center: Hospital, in our outpatient waiting room near the Laboratory department.
The kiosk is the result of a Santa Barbara County "Safe Drug Disposal" ordinance that requires any producer of prescription and over-the-counter drugs offered for sale in Santa Barbara County to participate in an approved drug stewardship program for collection and disposal of unwanted medications.
Properly disposing of medications is essential to prevent accidental ingestion or misuse by others in a household, especially children, says LVMC's Directory of Pharmacy Services Dr. Hossam Gamal, Pharm.D.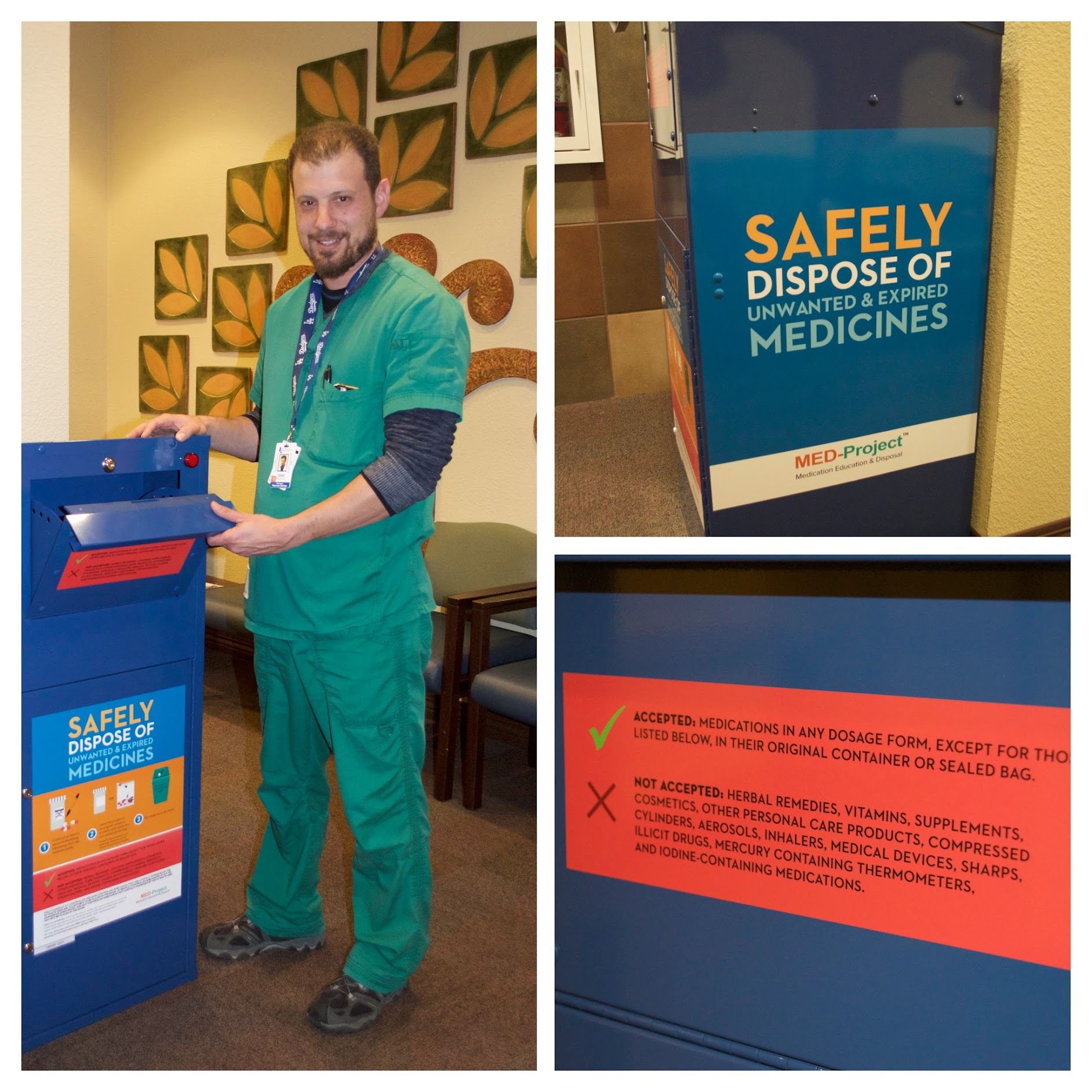 The secured kiosk is available for the disposal of prescription and over-the-counter medications in any dosage form. Specific items are prohibited, however, including cosmetics, personal care products, compressed cylinders, aerosols, inhalers, medical devices, sharps (needles), illicit drugs, thermometers containing mercury and any medications containing iodine.
More information is available at www.med-project.org. Eventually, locations of all kiosks in the county will be listed on the website.
In the next month, there will be 18 kiosks installed in the county, and eventually a total of 25, according to Ric Hovsepian, Coordinator of Secure Meds Extended Producer Responsibility for Santa Barbara County Environmental Health.
To protect privacy, consumers are reminded to remove all personally identifiable information on prescription labels or materials before disposing of the items.