Lompoc Valley Medical Center Welcomes First 2019 Baby
Category: LVMC Updates
Posted On:
Written By:

Lompoc Valley Medical Center
Kalea Ancheta came into the world at 10:43 am on January 1, becoming Lompoc Valley Medical Center's First Baby of 2019.
Kalea was born to parents Mayra Ancheta, a Registered Nurse at LVMC's Comprehensive Care Center, and Darrell Ancheta, a maintenance supervisor with Santa Barbara County Housing Authority.
She is the third girl for the couple, who also have Kiana, 7, and Maya, 3. Darrell is also father to Ashley, 28, and Dylan, 17.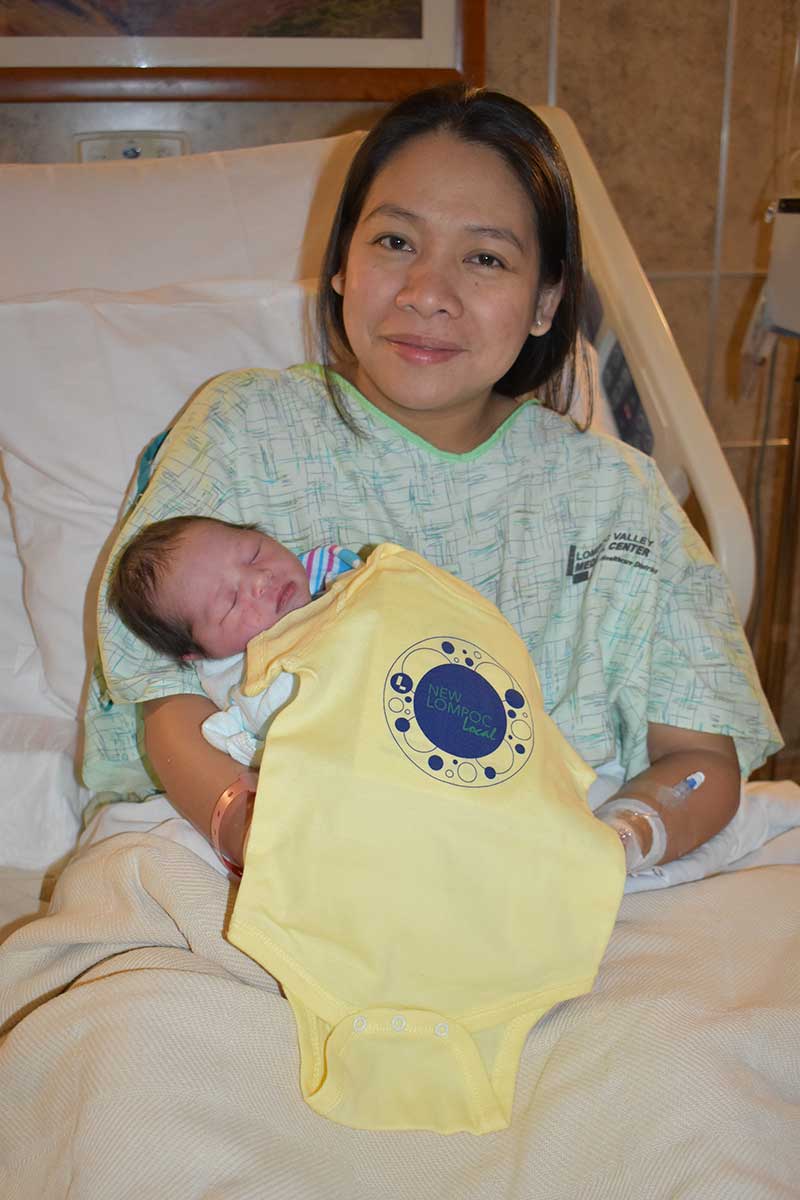 Kalea, whose name means "Happiness and Joy," weighed 6 pounds, 8 ounces and was 19 ¼ inches long. She was delivered by Dr. Rodney Huss, though mom's obstetrician is Dr. Lloyd Trujillo.
Kalea was eager to start her life – she wasn't due until January 9. Mayra started having labor pains on the morning of Dec. 31 and knew the baby was coming.
"A New Year's daughter – she's a special kid," said Darrell Ancheta, who grew up in Lompoc. "It's just awesome. It's just special – it's God's gift. But they're all special."
Big sister Kiana called her newest sibling "very cute."
"I feel weird because she's such a little baby," the 2nd grader said.
Mother Mayra, a native of the Philippines, was tired and recovering late New Year's afternoon.
"She's beautiful," Mayra said, snuggling the newborn.
"Joy and love is what she sees," her husband of nine years chimed in.
Kalea was the first baby to receive LVMC's newest giveaway – a pale yellow onesie proclaiming "New Lompoc Local" -- courtesy of the Lompoc Hospital District Women's Auxiliary and proceeds from the Auxiliary's hospital Gift Shop.