LVMC Community Update, April 30, 2021
Dear Lompoc Valley Community:
What happened on this date in history?
(We'll keep it light today)
1904 – The ice cream cone made its debut at the St. Louis World's Fair, invented by Ernest A. Hamwi.
1952 – Mr. Potato Head became the first toy advertised on television.
1996 – Howard Stern Radio Show premiered in Grand Rapids Michigan on WKLQ 94.5 FM.
Quote of the Week
"The first step towards success is taken when you refuse to be a captive of the circumstances in which you first find yourself." --Mark Caine
COVID-19 Information
As most of you know, Santa Barbara County advanced to the Orange Tier last week. After a "re-review" of the data, San Luis Obispo County advanced to the Orange Tier this week. So, now, the entire Tri-County area along with the entire Southern California region is in the Orange Tier. Unless things change, the tier system will cease to exist come June 15. In the meantime, if you would like to see what you can and cannot do in the Orange Tier, please click and view this link: https://www.cdph.ca.gov/Programs/CID/DCDC/CDPH%20Document%20Library/COVID-19/Dimmer-Framework-September_2020.pdf
The number of Covid positive hospitalized patients in Santa Barbara County remains very low, with a total of 8. There are no Covid positive inpatients at LVMC.
There continue to be no Covid positive residents at the Comprehensive Care Center.
Vaccinations
This week we administered Pfizer and Moderna second doses each day, Monday through Friday. A total of 1,400 doses were administered this week, and a total of 19,000 doses have been administered to date.
Next week (the week of May 3) we will be administering first doses of Pfizer vaccine on Monday, Tuesday, Thursday and Friday. Appointment scheduling is now open on MyTurn, at myturn.ca.gov. For the week, we have 1,600 appointment slots available, of which approximately 500 appointment slots have already been filled.
On Wednesday of next week, we will be administering single doses of the Johnson & Johnson vaccine. We have 280 doses, and we will hopefully administer all of them. These appointments can also be scheduled at myturn.ca.gov. The County Public Health Department and the Vaccination Providers throughout the county are interested in seeing the level of demand for this vaccine. We have all heard about the rationale for the pause and re-start of the J&J vaccine, but requiring only a single dose is a compelling reason to consider this vaccine.
In Santa Barbara County, the vaccination percentages, as of April 28, are:

2% of the entire population is fully vaccinated
7% of the eligible population (16+) is fully vaccinated
2% of the entire population has received at least one dose (this compares to 48.2% for California overall, which ranks 11th in the country).
6% of the eligible population (16+) has received at least one dose

The percent of the total County population that is fully vaccinated, by geography, is:

9% of South County
9% of Central County (including Lompoc)
5% of North County

The age distribution of vaccinations within Santa Barbara County are:

16-29 19%
30-49 28%
50-64 24%
65-74 16%
75+ 13%

The above age cohorts do not align with published census age cohorts for the county, so I cannot compare all of the above percentages to the corresponding percentages of the population. But, I can compare one cohort: 15.7% of the county population is 65 or older, and 29% of the vaccinations have gone to individuals 65 and older. This disproportionately high demand for vaccinations among the 65+ segment should come as no surprise.
The demand for vaccinations in Santa Barbara County (based upon the number of vaccine doses administered per day/week) grew steadily from the beginning on December 16 until it plateaued during the period of March 30 – April 9. Thereafter, vaccination demand has steadily declined. It is ironic that in the beginning there was high demand and low vaccine supply, and now there is high supply and lower demand. I suppose it makes sense that demand has declined, as the higher-risk populations have already received their vaccinations. It feels like we are so close to getting this pandemic behind us. If everyone who is eligible will get vaccinated (regardless of their reasons for having second thoughts) we will collectively know that we did everything we could to end the pandemic, and we can live with the results. If we don't, it could create a lot of regret. Just do it!
LVMC Potpourri
Wednesday and today we held award presentations for our Employees of the Quarter for the third and fourth quarters of 2020 (a little late due to Covid, but we are back on track now). We select one recipient each from the hospital, Comprehensive Care Center, and Lompoc Health. We have so many fantastic employees that selecting the Employee of the Quarter is always very difficult, but that makes the award that much more meaningful.
Congratulations to all of our Employees of the Quarter for 2020 (shown below), as well as all of the recipients from previous years:

Keith Imano – Hospital
Jared French – Hospital
Cindy Hawkins – Hospital
Rhazel de la Cruz – Hospital
Tabatha Schooter – CCC
Jasmin Nateras – CCC
Rosa del Rio Lara – CCC
Diane Medeiros – CCC
Kerry Twitchell – Lompoc Health
Cindy Emerson – Lompoc Health
Melinda Holbrook – Lompoc Health
Deborah Ramirez – Lompoc Health
Thank you for your continued support, it is very much appreciated. As always, please feel free to contact me at popkins@lompocvmc.com or (805) 737-3301. Until next time, be well and stay safe!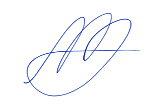 ​
Steve Popkin
Chief Executive Officer