LVMC Community Update, November 5, 2021
This week our CEO updates the community on vaccination clinics for children ages 5 - 11, the federal vaccine mandate for healthcare facilities, county vaccination Figures, and a Covid vocabulary lesson.
Dear Lompoc Valley Community:
What happened on this date in history?
1872 – American women's right to vote advocate, Susan B. Anthony voted for Ulysses S. Grant for United States President.
1946 – John F. Kennedy (Democrat, Massachusetts) was elected to the United States House of Representatives.
1987 – Supreme Court nominee Douglas H. Ginsburg admitted to using marijuana, then withdrew from consideration.
Quote of the week
"I have learned over the years that when one's mind is made up, this diminishes fear; knowing what must be done does away with fear." --Rosa Parks
COVID-19 and Vaccinations
Vaccination Clinics for Children Ages 5 - 11
Beginning Wednesday, November 10, LVMC will be holding vaccination clinics specifically for children ages 5 – 11. The vaccination clinics will occur every Wednesday, at the hospital, from 12:30pm – 2:30pm, until further notice. We have received an initial allotment of 600 "child doses." We hope and expect to receive subsequent allotments in a timely manner so that there will not be a break in the vaccination clinic schedule. Appointments may be scheduled through myturn.ca.gov, and walk-ins are welcome.
The following is an excerpt from the CDC media statement regarding vaccinations for children age 5-11: COVID-19 cases in children can result in hospitalizations, deaths, MIS-C (inflammatory syndromes) and long-term complications, such as "long COVID," in which symptoms can linger for months. The spread of the Delta variant resulted in a surge of COVID-19 cases in children throughout the summer. During a 6-week period in late June to mid-August, COVID-19 hospitalizations among children and adolescents increased fivefold. Vaccination, along with other preventative measures, can protect children from COVID-19 using the safe and effective vaccines already recommended for use in adolescents and adults in the United States. Similar to what was seen in adult vaccine trials, vaccination was nearly 91 percent effective in preventing COVID-19 among children aged 5-11 years. In clinical trials, vaccine side effects were mild, self-limiting, and similar to those seen in adults and with other vaccines recommended for children. The most common side effect was a sore arm.
LVMC Vaccination Clinics for Individuals Age 12 and Older
We continue to hold our vaccination clinics on Thursdays from 12:30pm – 2:30pm, and Fridays from 12:30pm – 2:30pm and 4:30pm – 6:30pm. Appointments are available at myturn.ca.gov, and walk-ins are welcome.
Last week, the number of community members seeking vaccination at our clinics increased significantly. Presumably, this was due to all brands of vaccine now being approved for booster doses (Pfizer, Moderna, and J&J). At our vaccination clinics, we are offering vaccine first doses, second doses, booster doses, and "additional doses." We currently have all three vaccine brands in inventory. In addition, those who are receiving a Covid vaccine dose may also receive a flu shot upon request.
Vaccination Figures
In Santa Barbara County, 71.4% of the eligible population (12+) is fully vaccinated, compared to 69.7% three weeks ago. (Next time, we will need to recalibrate to account for now eligible 5-11 age category.) 79.0% of the eligible population has had at least one dose three weeks ago compared to 77.7%. 60.5% of the entire county population is fully- vaccinated, compared to 59.0% three weeks ago. 66.8% of the entire population has had at least one dose three weeks ago compared to 65.7%.
Federal Vaccine Mandate for Healthcare Facilities
Yesterday, the Federal Government announced an emergency regulation requiring all staff at healthcare facilities that participate in the Medicare and/or Medicaid program to have a first vaccine dose by December 5 and be fully vaccinated by January 4, unless they have an approved medical or religious exemption. This same mandate has been in place for most healthcare facilities in California since September 30. Therefore, this new federal regulation has little to no local impact.
Covid Hospitalizations.
As of yesterday, the number of Covid hospitalized patients in the county was 39, with 11 of those receiving ICU care. Of the 39 hospitalized patients, 5 are at LVMC, with 2 of them receiving ICU care. The numbers for the county and for LVMC are consistent with the numbers over the past few weeks.
Approximately 5% of the licensed hospital beds in the county are occupied by Covid positive patients.
Covid Vocabulary Lesson
Below are excerpts of an article by Erica Carbajal, published in Becker's Hospital Review:
Pandemic
The CDC defines a pandemic as "an event in which a disease spreads across several countries and affects a large number of people." As COVID-19 began to spread outside of Wuhan, China, — where the novel SARS-CoV-2 virus first appeared — no country was left untouched.
A disease is declared a pandemic when growth is widespread and exponential, though the term does not necessarily communicate information about a disease's severity. For COVID-19, that declaration came from the World Health Organization on March 11, 2020. In the U.S., a national emergency declaration came behind the global pandemic announcement on March 13.
Epidemic
When COVID-19 was first identified in Wuhan, China, and its spread was limited there, the outbreak was an epidemic.
Epidemic-level outbreaks refer to a sudden increase in the number of cases within a geographical area. When the COVID-19 outbreak crossed borders, it elevated from an epidemic to a pandemic.
In the U.S., historical epidemics include measles and polio outbreaks. Nearly all children in the nation got measles by the time they were 15 years old in the decades before 1963, when a vaccine became available.
The term is also used to describe outbreaks related to health-related behaviors rather than disease spread. Smoking, for example, is often called an epidemic in certain regions where rates are high.
The term "epidemic" won't be used to describe COVID-19 even as the rate of infection slows in the U.S. because it was a global outbreak. Thus, each country or region that continues to experience its own outbreak or epidemic collectively makes up the global pandemic.
Endemic
Health officials have said COVID-19 will always be around. Rather than the virus completely disappearing, it will likely always be in the background, circulating at a manageable rate much like the flu.
As the CDC puts it, an endemic is the "constant presence and/or usual prevalence of a disease or infectious agent within a geographic area."
Moving down into an endemic-level phase is largely considered a mark of success when it comes to COVID-19 in the U.S., because it means a transition out of pandemic emergency mode with high hospitalizations and strained healthcare resources.
Thank you for your continued support, and as always, please feel free to contact me at popkins@lompocvmc.com or (805) 737-3301. Until next time, be well and stay safe!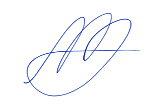 ​
Steve Popkin
Chief Executive Officer