LVMC Community Update, April 8, 2022
This week our CEO updates the community on Covid Hospitalizations, Vaccination Clinics/Boosters, Vaccination/Booster Statistics, and California Comparative Covid Statistics.
Dear Lompoc Valley Community:
What happened on this date in history?
(More listings than usual; apparently April 8 was a busy day in history.)
1943 – United States President Franklin Roosevelt, in an attempt to check inflation, froze wages and prices, prohibited workers from changing jobs unless the war effort would be aided thereby, and barred rate increases to common carriers and public utilities.
1966 – American Football League voted in 36-year-old Al Davis as commissioner after Joe Foss resigned; the appointment lasted three months when the AFL merged with the NFL.
1974 – Hammerin' Hank Aaron hit his 715th home run, off L.A. Dodger Al Downing, in Atlanta, breaking Babe Ruth's record.
1979 – 205th & final episode of "All in the Family."
1984 -- U.S. Census Bureau ranked Los Angeles as the second most populated city, displacing Chicago which held the position since 1890; New York City remained at the top.
1991 -- Oakland A's stadium became the first outdoor arena in the USA to ban smoking.
2019 -- 600 million birds die each year in the US after striking tall buildings, with Chicago the worst city, according to Cornell Lab of Ornithology.
Quote of the week
"The greatest privilege is to be able to help someone in need." --My fortune cookie from Panda Express
COVID Comments
Hospitalizations
The great news is that despite some trepidation about the new sub-variant, Covid hospitalizations within the county are at an all-time pandemic low. As of yesterday, there were 4 Covid positive hospitalized patients, with 1 of them receiving ICU care. By comparison, two weeks ago there were 12 patients, with 2 receiving ICU care. Of the 4 current patients, 1 (non-ICU) is at LVMC.
Vaccination Clinics/Boosters
While other vaccination providers in the county have scaled back or stopped providing vaccinations, we will continue to provide vaccinations for the foreseeable future. As previously mentioned, we have consolidated the vaccination schedule to each Friday from 4:30 pm to 6:00 pm. So, all eligible individuals ages 5 and older may receive a vaccination at this time. Appointments are available at myturn.ca.gov, and walk-ins are welcome.
At our vaccination clinics we are now offering second booster doses (in addition to all other doses). Second booster doses are recommended and approved for individuals ages 50 and older. Both Pfizer and Moderna vaccines are being offered.
Vaccination/Booster Statistics
Santa Barbara County Public Health Department is once again publicly reporting vaccination statistics. As of April 6, the county has surpassed the 80% threshold (80.1%) for population age 5+ having received at least one vaccine dose. 72.3% of the county population age 5+ has been fully vaccinated.
36% of the entire county population has received a booster dose.
At the peak during late 2021 and early 2022, the Covid case rate per 100,000 population in the county was roughly six times greater for unvaccinated individuals than for vaccinated and boosted individuals. That delta has narrowed significantly, but the case rate is still 2-3 times greater for unvaccinated individuals.
California Comparative Covid Statistics
California's Covid hospitalization rate is 4 per 100,000 population. That is better than 25 states, worse than 13 states, and the same as 11 states.
California has the 6th lowest Covid positivity rate, at 1.5%, which is comparable to the Santa Barbara County rate of 1.3%
At 49.9%, California ranks 18th for percentage of fully vaccinated population that has been boosted.
Thank you for your continued support, it is very much appreciated. As always, please feel free to contact me at popkins@lompocvmc.com or (805) 737-3301. Until next time, be well and stay safe!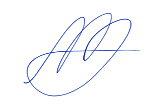 Steve Popkin
Chief Executive Officer