LVMC Community Update, September 30, 2022
This week our CEO Steve Popkin updates the community on COVID, vaccinations, hospital visitation restrictions, new Lompoc Health providers, and Leapfrog Value Score.
Dear Lompoc Valley Community:
What happened on this date in history?
1822 – Joseph Marion Hernandez became the first Hispanic elected to the United States Congress. He was born a Spanish citizen, and died in Cuba, but in-between served in Congress.
1947 – The World Series broadcast on television for the first time. The New York Yankees beat the Brooklyn Dodgers, 5-3 in game one.
1960 – On Howdy Doody's last show, Clarabelle finally talked: "Goodbye Kids."
1962 – Mexican-American labor leader Cesar Chavez founded the United Farm Workers.
Quote of the week
"The first step towards getting somewhere is to decide that you are not going to stay where you are."  —J.P. Morgan
COVID Comments
According to the Santa Barbara County Public Health Department, for the week ending September 22:

The weekly average of confirmed Covid cases decreased by 29.2%
Santa Barbara County COVID-19 Community Level remains Low, based upon the CDC definition, which considers Covid cases per 100,000 population; Covid-related hospital admissions per 100,000 population; and percent of inpatient hospital beds occupied by Covid patients (which officially shows as 3.9%).
There were two Covid-related deaths reported in the County for the week ending 9/22/22.

Covid hospitalizations in the County remain low. Typically, I have "hot off the press" Covid hospitalization figures for all three hospitals in the County. Today, I only have figures for two. So, for mid-county and north-county, there are a total of 10 Covid inpatients, with 1 receiving ICU care. Of the 10 inpatients, 1 is at LVMC (not in ICU). Please keep in mind that these figures include all inpatients who are Covid positive, even if their reason for hospital admission was not related to Covid.
Vaccinations
Our vaccination clinics continue each Friday from 3:00pm to 6:00pm, at the hospital, for ages five and older.
We are offering the bivalent booster doses (Pfizer for ages 12 and older, and Moderna for ages 18 and older). We also continue to offer the primary vaccine series for ages 5 and older, as well as the "non-bivalent" booster for ages 5 to 12. Appointments are available at myturn.ca.gov, and walk-ins are welcome. (Up until about a week ago, MyTurn was not able to schedule bivalent booster appointments, but now it can.)
Individuals who are receiving a Covid vaccine or booster at the vaccination clinic may also receive the flu vaccine upon request.
Regarding Covid vaccinations for ages 6 months to 5 years, please see your Lompoc Health medical provider (or other medical provider).
Visitation Restrictions Lifted
Based upon new guidance from California Department of Public Health, visitors to LVMC are no longer required to show proof of vaccination or a negative Covid test.
Although the above visitation policy revision is currently applicable to the Comprehensive Care Center (CCC), it is subject to change based upon the state of Covid in the facility.
New Lompoc Health Physicians/Providers
As we continue to use our best efforts to expand Lompoc Health to meet the needs of the Lompoc Valley Community, I am pleased to announce the addition of the following physicians and medical providers:
Rachel Chamberlain, D.O. – Obstetrics/Gynecology
Philip Ente, M.D. - Neurology
Harold Ginsberg, M.D. – Psychiatry
David Lemmel, M.D. – Family Practice (expected November 1 start date)
Melani Schaum, M.D. – Oncology
Melanie Tucker, LMFT – Counseling
Leapfrog Value Score
Just today, I received the results of the Leapfrog Value Score, which compares hospitals throughout the country based on various metrics.
I am pleased to report that LVMC's overall score was better than the national average.
LVMC was better than the national average in the following areas:
Medication Safety
Inpatient Care Management
Outpatient Procedures
Maternity Care
Adult Complex Surgery
Thank you for your continued support, and as always, please feel free to contact me at popkins@lompocvmc.com or (805) 737-3301. Until next time, be well and stay safe!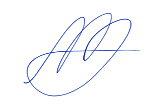 ​
Steve Popkin
Chief Executive Officer