A Special Delivery
Patient: Stacie & Josh Armstrong
Date Submitted: Dec 11, 2019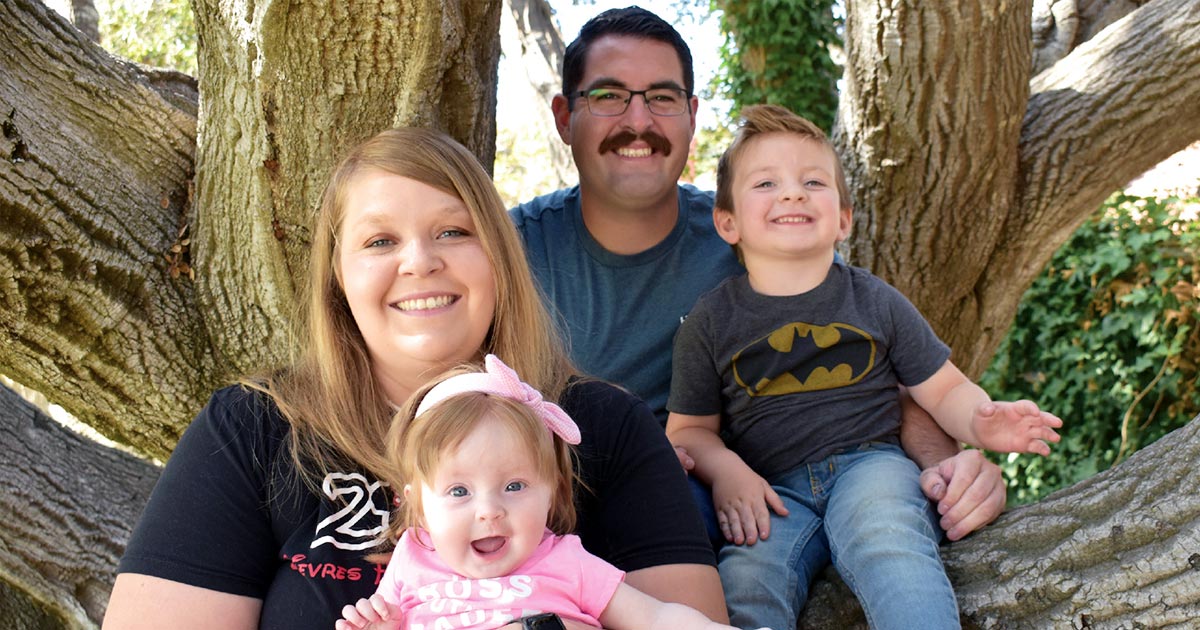 " The couple were so impressed with their entire experience – from pre-natal care to postpartum breastfeeding assistance — that they now joke with one another that they want to have more children just so they can deliver at LVMC. "There were people here to help us the whole way through," Stacie says. "We didn't feel like we were having to figure out everything on our own.""
When Stacie and Josh Armstrong welcomed their first child, Leo, into the world, they were living in Brussels, Belgium.
Josh's job as an Air Force firefighter had the family stationed more than 5,600 miles from their Lompoc home. For Stacie, that mean having her first child in a place where people mainly spoke French, Dutch or German.
"The doctor was the only one on the entire delivery floor who spoke English," recalls Stacie. "It was scary. I never knew what to expect."
When she was trying to learn as a new mother from nurses about how to breastfeed Leo, she was having to rely on Google Translate and hand gestures.
So, when the couple moved back to Lompoc and Stacie was pregnant with their second child, she was relieved to know she'd deliver at LVMC. Baby Holly was due at the end of May but arrived early on Mother's Day.
The couple were so impressed with their entire experience – from prenatal care to postpartum breastfeeding assistance — that they now joke with one another that they want to have more children just so they can deliver at LVMC.
"We planned to have the baby here," Stacie says. "Because she was such a big baby, it was a high-risk pregnancy. I was getting monitored twice a week because I started swelling. Dr. (Rod) Huss wanted us to make sure we were on top of it. I felt like there were friendly faces every time I went in. In Belgium, I was so alone."
Josh says Dr. Huss was "stern, but for a good reason," to make sure Stacie was taking care of her health during pregnancy.
Though he delivers hundreds of babies each year, Dr. Huss only had to look at Holly Armstrong's photo to remember her.
"They were very nice people, and it makes my job especially rewarding when I get to care for nice patients," the OBGYN says. "I really do have the best job in the world."
When it came to the actual delivery time, the experience with Holly was nurturing, Stacie says.
"There were people here to help us the whole way through," Stacie says. "We didn't feel like we were having to figure out everything on our own."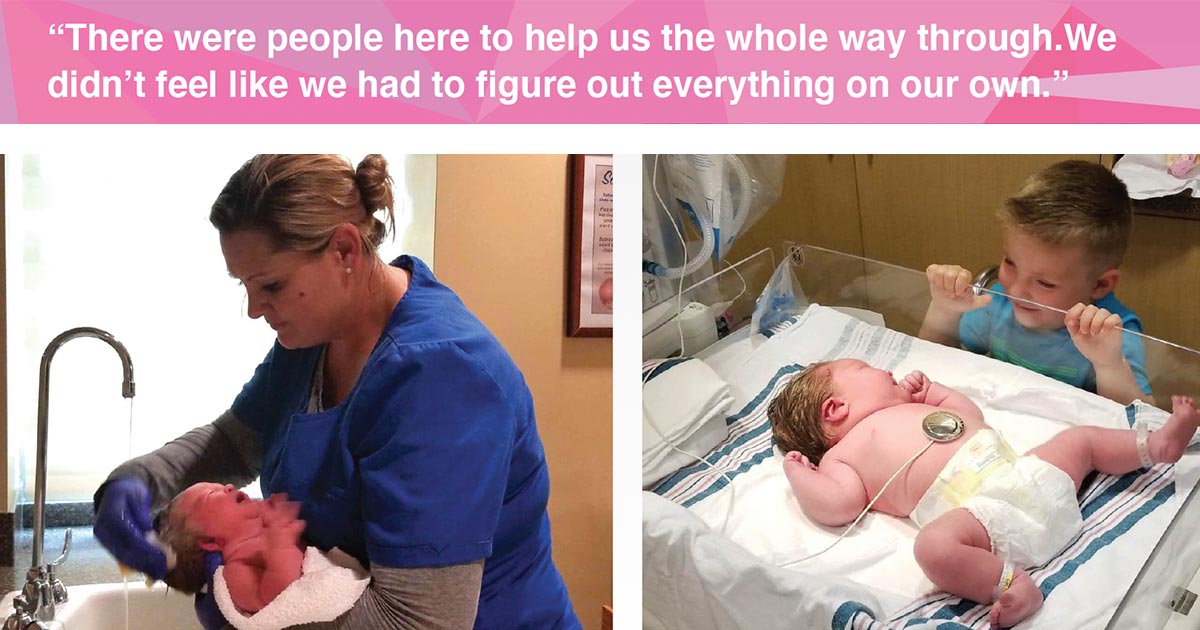 Both Josh and Leo were also included as they prepared for the little sister to arrive.
"They knew I was worried about her," says Josh, now a civilian firefighter at Vandenberg Air Force Base. "They wanted to make sure I was OK too. Not only was there focus on her and Holly, but myself too."
Stacie gratefully recalls the help of Registered Nurse Gretchen Hernandez. The time Stacie was pushing during labor was extended because Holly wasn't turning correctly.
"Gretchen was coaching, 'You can do this, don't get discouraged,'" Stacie recalls. "She was trying to build me up. It's exhausting. But she checked on Holly and me all the time."
Once the baby arrived on May 12, weighing 10 pounds and 20-inches long, the care continued. Stacie was quickly introduced to Lactation Consultant and Registered Nurse Haley Hays.
"Haley was amazing," says Stacie, who moved to Lompoc in the 3rd grade. "She was with me an hour or two after Holly was born."
Because Holly had ingested some amniotic fluid, there were additional checks on her progress. Haley encourage Stacie to call following weight checks, to ensure all her questions were answered.
"With her constantly checking on me, I felt more reassured I was doing something right," Stacie says. "I wasn't as overwhelmed. It was nice because she sat right there and make sure Holly latched correctly," for breastfeeding.
When nurses arrived for new shifts, they'd come in and visit to view Holly's abundant mane of red hair.
"The nurses would come in to say hello to Holly and ask how everything was going," Stacie says. "It was really nice. We wanted to stay another day in the hospital."
The couple also enjoyed the special LVMC new parent meal — a steak dinner with cheesecake.
"It makes you feel special," Stacie says, as Josh adds, "It was delicious."
The family met Lompoc Health pediatrician Dr. Mohammad Tabek Bakir while they were still in the hospital. They appreciated his thoroughness.
"He's so personable, too, especially with the little one (Leo)," Josh says.
Their son was afraid of doctors because of a bad experience in Belgium.
"Dr. Bakir let Leo use his stethoscope to look into Josh's ear," Stacie recalls. "It was so fun. Now Leo wants to go to all of Holly's appointments."
The parents ask their son what he wants to be when he's older, and Leo answers, "Baby Doctor."
"We call him 'Dr. Leo,'" Josh says.
"We like that a doctor for this age acts like he's a doctor for this age," Stacie says. "Dr. Bakir is very involved. I've called him a couple times out of hours when she was younger because she had acid reflux."
Dr. Bakir says it is his goal that his patients are happy when they come for an appointment with him.
"People, children especially, have the tendency to fear or avoid doctors because of the cold interactions they have had previously," he says. "My approach is to have the kids feel happy and comfortable by providing a playful interaction, in other words, giving them the impression of playing doctor with another kid (me) and not being treated by a doctor."
Even about six months after Holly's birth, Josh and Stacie still praise their experiences.
"They totally cared about the people they were taking care of," Josh says. "It wasn't just a job to them. It really seemed like they valued what they did."
"We just felt taken care of," Stacie adds.