A Wake-Up Call for a Healthier Lifestyle
Patient: Alec Renken
Date Submitted: Nov 24, 2021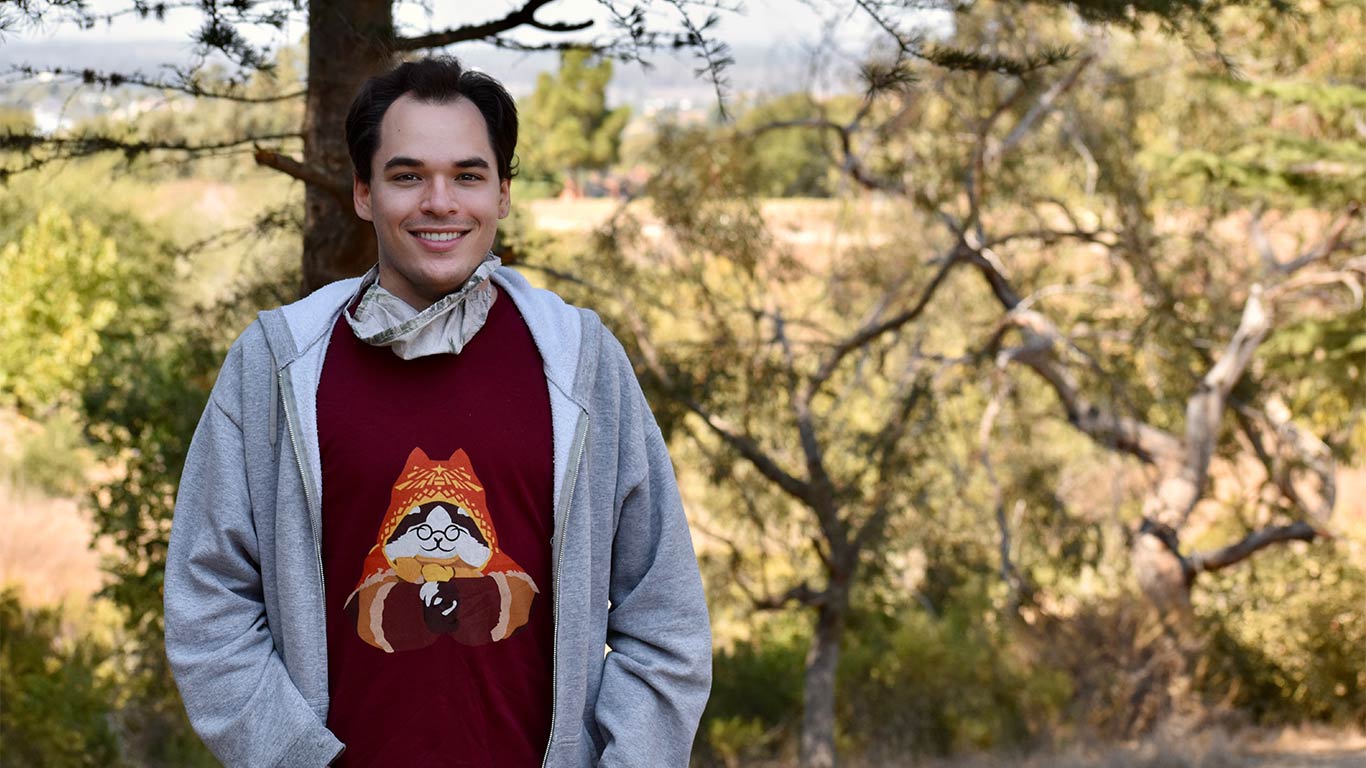 " At 24, Alec Renken found himself leading a sedentary lifestyle, sitting behind a computer screen for work and entertainment hours a day, snacking whenever he felt like it, and rarely exercising."
He'd walk by snacks in his family kitchen, grabbing handfuls of chocolate-covered raisins. For dinner, he'd eat a large plate of pasta along with a regular meal.
But during a routine visit to see his primary care provider at Lompoc Health, Dr. Christopher Lumsdaine, Alec received some shocking news.
"He ran some bloodwork," Alec recalled of the January 2020 visit. "He just came into the room and said, 'Well, you're diabetic.' Just straight to my face. It was a surprise. But it was not surprising when I thought about it. I was living a poor lifestyle. I was feeling a little lethargic. Those are signs of high glucose."
Alec learned that his AIC, or his blood sugar level, was 9.5. percent. An A1C level between 5.7 and less than 6.5 percent is considered in the prediabetes range, according to the American Diabetes Association. An A1C level of 6.5 percent or higher is considered in the diabetes range.
"I never thought I'd be in a position like this," he says. "It kind of snuck up on me."
Alec had Type 2 diabetes, the most common form, and his body wasn't using its insulin properly.
"I didn't see being diabetic as a bad thing," he says. "It's easy for me to say that because I'm Type 2, not Type 1. But for me, being diabetic is sort of a chance to watch your health more closely. I've been using it as an opportunity to get healthier."
More than 34 million Americans have diabetes (about 1 in 10) and approximately 90 to 95 percent of them have type 2 diabetes.
"Dr. Lumsdaine told me to start exercising, cut the awful junk food out and start counting my carbohydrates," said Alec. He is studying to become a graphic designer.
Alec also made an appointment to see LVMC Registered Dietitian Hayley Esdaile.
"Hayley explained about my eating habits, which of course weren't great," Alec recalls. "She recommended carb counting and MyPlate," the USDA's nutrition guide depicting a place setting with a plate and glass divided into five food groups.
Hayley first saw Alec not long after he'd received the health news that changed his life.
"He came in already having made beneficial changes to his diet and physical activity but was looking for further guidance," she recalls. "He has a very supportive family who joined him by also making healthy changes to their lifestyles."
Alec was working to manage his diabetes with a change in the diet rather than medication. She concentrated on teaching him general education about nutrition, such as the importance of choosing high fiber and nutrient-dense sources of carbohydrates. She talked to him about carbohydrate requirements, healthy fat and protein sources, and information about healthy recipe websites.
"She helped me understand," he says. "She was a great help."
Within six months of his diagnosis and a complete lifestyle change, Alec's A1C level dropped to 6.2 percent, and he lost about 15 pounds.
"I just started doing simple things like what my doctor recommended," he says. "I started walking 30 minutes a day for five days a week or 45 minutes a day for three days a week. I also started counting my carbs."
Alec, who lives with his parents and two sisters, said the entire family is supportive of his dietary and lifestyle changes.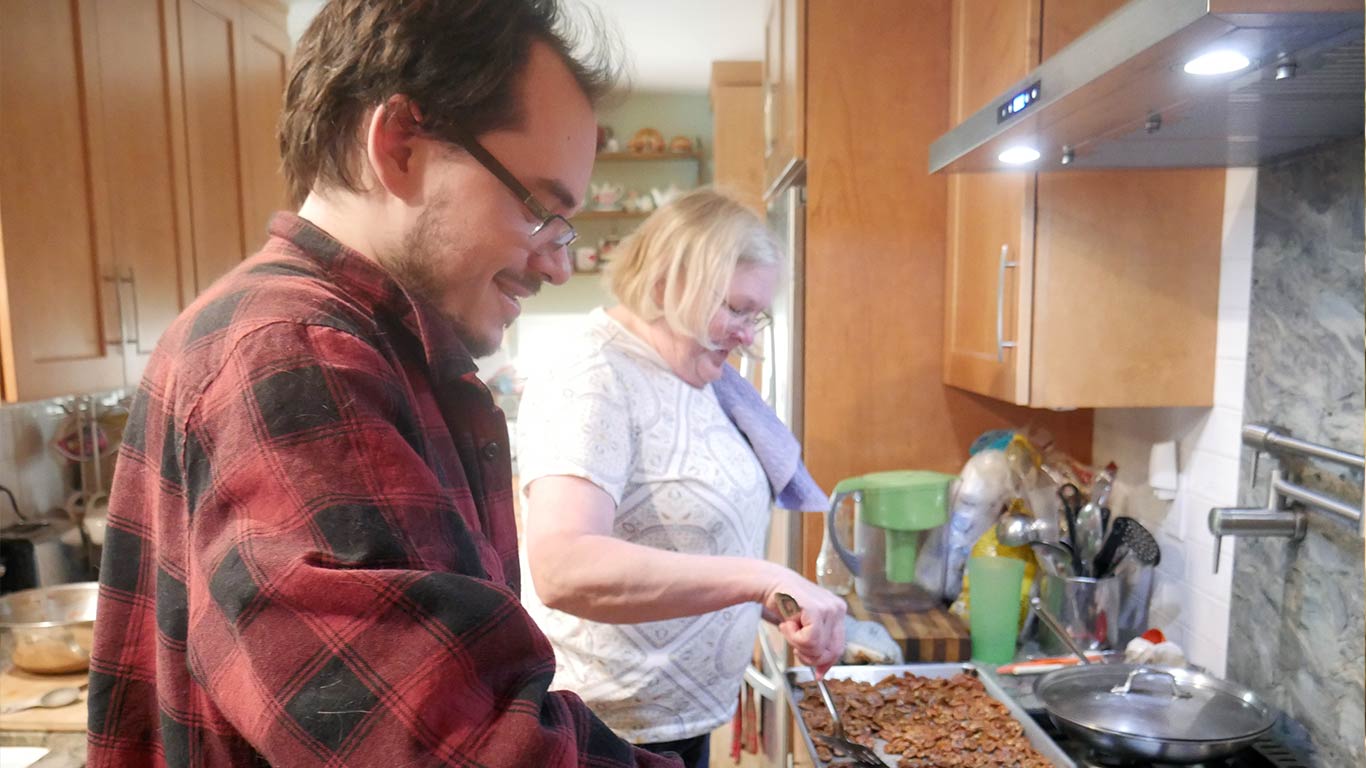 "They're using this new eating style to help themselves as well," he notes. "It was a bit tricky at first. They realize we can't have as many carbs as we've been having."
For example, when ordering pizza, they might now opt for a cauliflower crust. He eats a handful of pasta instead of a plateful. In general, his portion sizes are smaller. He's also eating healthier snacks.
Hayley also suggested he eat his fiber first during mealtimes to help with digestion and a sense of feeling "full."
Before his diagnosis, Alec estimated he was eating about 40 grams of carbohydrates per meal. He's reduced that to 30 grams to see if he notes a more significant impact on his health.
"I've lost 10 pounds. Definitely, the new lifestyle is helping. It's not like a miracle fix or anything. The important part is sticking with it. I had to stop thinking about it as a huge change. It's just a few things that I did every day, and it becomes a routine at that point."
Alec also attended a free LVMC Diabetes Management Class, led by Registered Dietitian CeCe Catena, as part of his learning process.
"It was very helpful," he said. "I learned some new things. As long as I learn something new, it's important."
In the months since his diagnosis, Alec says he's feeling better. He had been sluggish in terms of energy and didn't feel like doing anything.
"I was going through a phase when I'd be really tired all the time," he recalls. "It helps give me more energy watching my diet like this … It's very easy to literally be doing nothing about your health to doing a few small things, and suddenly you're so much better. It's just consistency."
Free Nutrition Education
For guidance and education about nutrition, diabetes, and weightloss, consider attending one of our free classes. Both educational classes occur every month and are held in the Lompoc Valley Medical Center board room.