An Exuberant Entrance for a Mom's Little Baby Boy
Patient: Larissa Ybarra
Date Submitted: Apr 25, 2018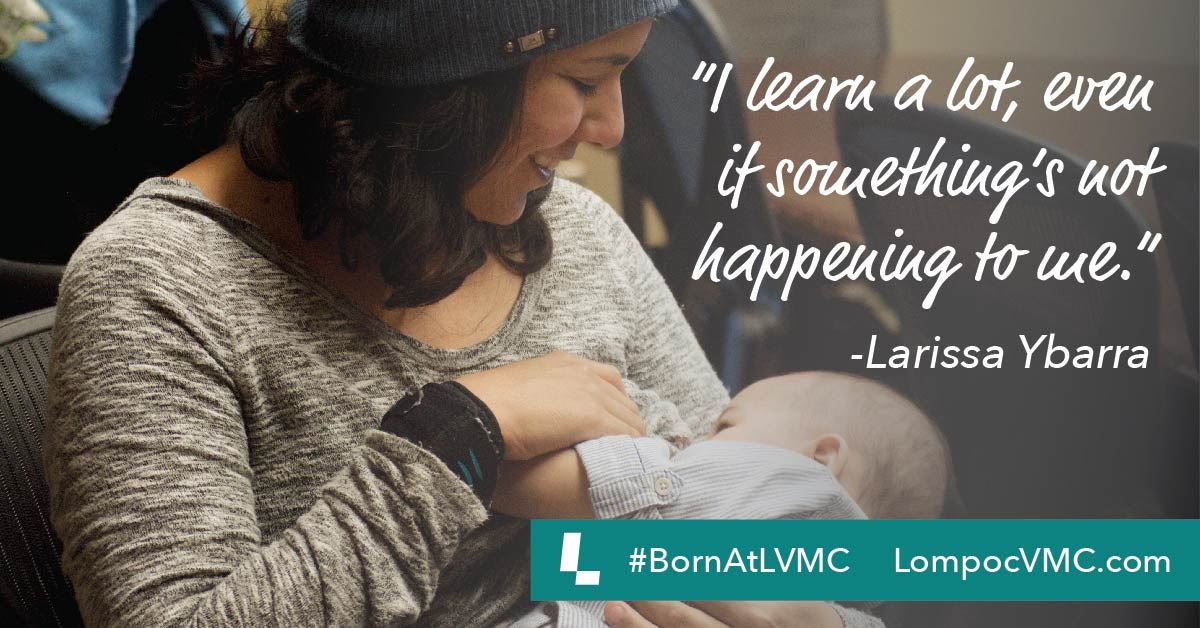 " Larissa Ybarra's first experience with childbirth didn't go exactly as expected. Her little baby boy was due Sept. 10, 2017, and she planned for him to be born in Santa Barbara. But little Lucca had other plans. He arrived on Aug. 4 and came in with an exuberant entrance."
"He just shot out," his mother recalled of the 7-pound, 9-ounce newborn. "My water broke in the bathroom, and he came 20 minutes later."
The first-time mom hadn't realized she was in full labor and there would be no time to get to Santa Barbara. So she headed to Lompoc Valley Medical Center.
Obstetrician Dr. Lloyd Trujillo, MD was on hand to deliver and was "really nice," Larissa says. "We were here for two days, and everyone was really nice," she says. "We ate a lot. I like that he was actually with me in my room. We had those couple of days to ourselves before we went home. It was a good bonding time."
Larissa now attends the weekly LVMC Breastfeeding Mothers Support Group.
"It's helped a lot," she says. "Everyone has different circumstances. I learn a lot, even if something's not happening to me."
In the support group, mothers bring their concerns, questions, and success stories to share with other breastfeeding mothers. At one point, Lucca began "cluster feeding." That occurs when babies require breastfeeding periods close together at certain times of the day and then leave several hours between feeding.
"I wasn't sure it was normal," she says. "I came to class to understand it all."