Attention and Caring are Key to Happiness at CCC
Patient: Odessa Gilmore
Date Submitted: Dec 27, 2018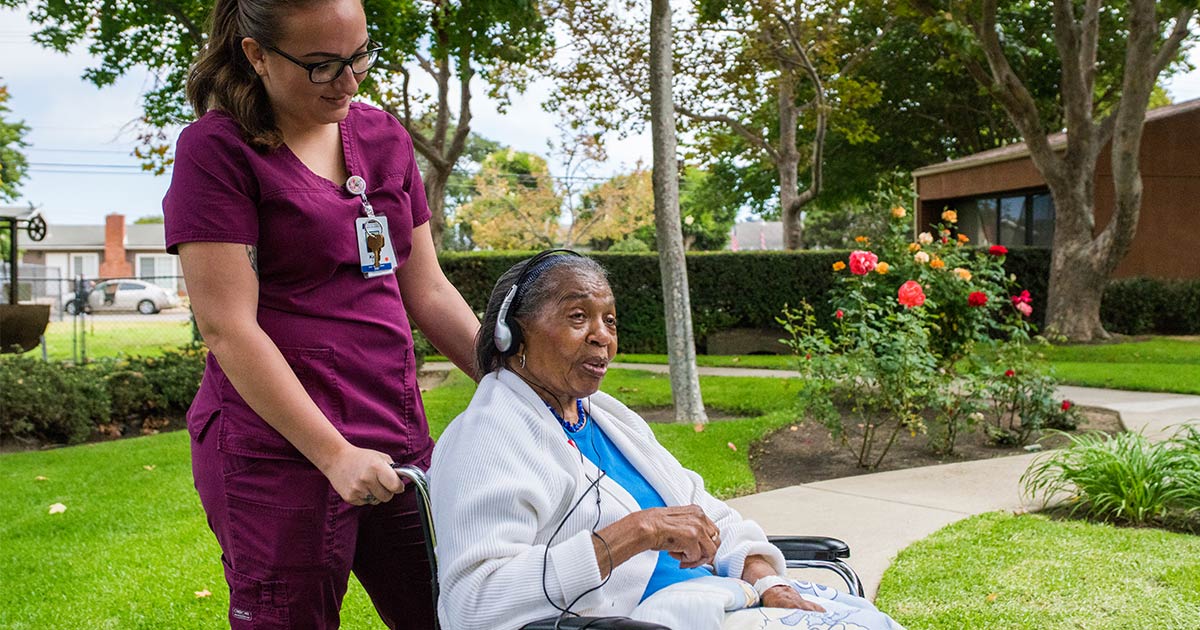 " Sitting in the Comprehensive Care Center's activities room, Odessa Gilmore can usually be found with a smile on her face."
Sitting in the Comprehensive Care Center's activities room, Odessa Gilmore can usually be found with a smile on her face.
The 92-year-old longtime Lompoc resident enjoys what living at the CCC gives to her – especially rousing games of bingo.
"It's wonderful," the soft-spoken Odessa says. "I like how everybody seems to get along. I like all the attention they pay me. Everyone seems to know who I am. I like that."
Odessa spent about 30 years working at what was then Valley Medical Group on Third Street, processing insurance claims for the patients of Dr. Rollin Bailey and Dr. William Gausman.
Odessa and her husband, Alvin, came to Lompoc in 1964 courtesy of the U.S. Air Force. They raised five children, with Alvin later working for the base as a civilian and also for the city of Lompoc. When Alvin became ill, he moved into the CCC. Odessa stayed with her daughter, Annette, until she began having health issues.
Odessa then moved into the CCC alongside Alvin and were together for 1 ½ years until he passed away in 2014.
"It's been a great place for my mom," says Annette, who visits her mother daily. "She enjoys activities. She has friends here. I always recommend it. This is one of the better places I have been."
Odessa's room is brightly decorated and personalized, with a large poster marking her 90th birthday and an oil painting of her and her husband in their younger days. There are family pictures showing some of her more than 30 grandchildren; 17 great-grandchildren and eight great-great-grandchildren. Stuffed animals provide a cozy touch.
Annette, who has worked in home health care for years, says her mother is content.
"She enjoys people," Annette says. "She interacts with people. My mom never complains. I'm happy with my mom here."