Dedicated Care Team Brings Patient Back from COVID's Grip
Patient: Ida Dawson
Date Submitted: Nov 24, 2021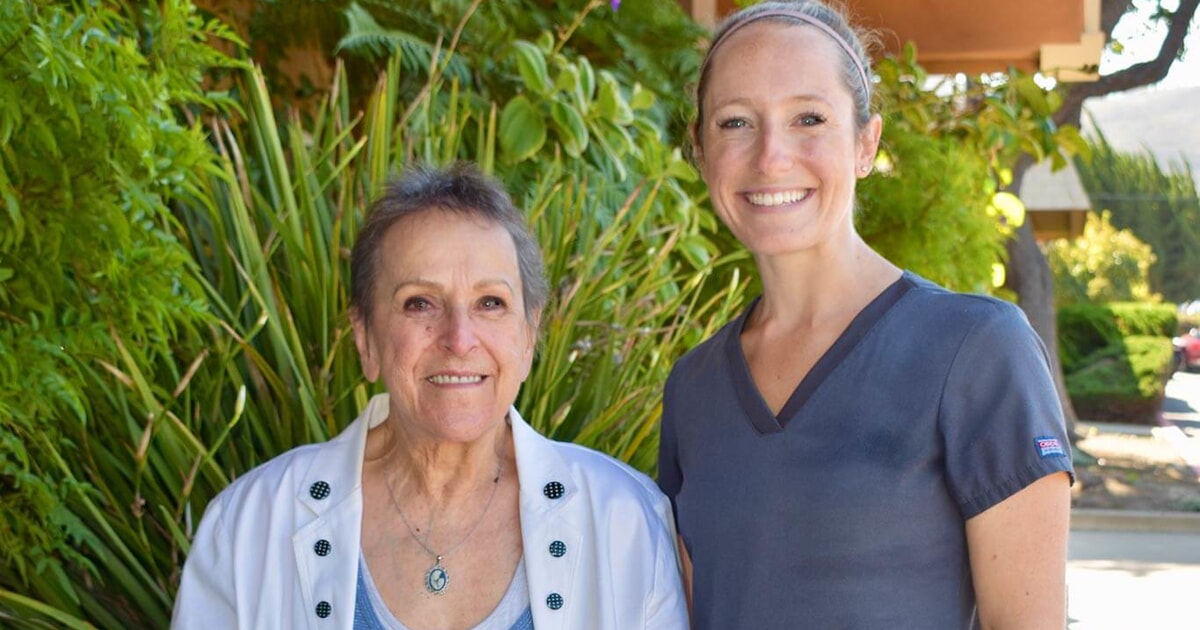 " When longtime Lompoc resident Ida Dawson arrived at the Comprehensive Care Center, she had already been hospitalized for weeks, could not move her limbs, and received nutrition via a feeding tube."
That was in late April 2021.
She'd been hospitalized for weeks with a severe case of COVID-19 and was dependent on a respirator to help her breathe. She'd had a minor stroke as well and lapsed into a coma.
Eventually, she was well enough to leave Lompoc Valley Medical Center but could not yet be cared for at home. Ida's need for a rehabilitation facility led her husband, Louis, and daughter Rhonda to the CCC. Coming out of her coma, Ida said she felt a sense of calm and realized there would be a place for her to heal. She found it at the CCC.
"I thought this was where they take care of old people," said Ida, 77. "My daughter said, 'Mom, it's rehab. They work with you and get you back to where you need to be to take care of your life.'"
Ida received care at the CCC for two weeks before a heart issue sent her back to the acute hospital for treatment. When she returned a week later, she was still entirely dependent on all mobility and activities of daily living. She struggled to maintain appropriate oxygen levels.
"I had to go through the process of learning how to feed myself, how to swallow water, how to walk, how to dress, how to shower," Ida explains. "They were walking me through each one of these procedures they were doing to help me move my arms, move my legs, feed myself … I almost wanted to give up. I kept pushing myself."
During those long weeks, her husband of 55 years slept most nights in a recliner by her side.
The Rehabilitative Services team at the CCC worked tirelessly with Ida, enabling her to regain strength in her limbs.
"Everything had to be taught to me again," she says. "I knew it, but unfortunately, I lost all of that function when I had COVID and the stroke. But through their help, pushing me and encouraging me to do all of these things, I eventually said, 'It's up to me to do what they're teaching me. It's not up to them to make me do it; it's up to me.'"
Director of Rehabilitative Services Aaron Poirer lauds Ida's progress.
"Ida has regained movement and strength in her extremities, discontinued her feeding tube, and can walk, dress, and feed herself independently. Perhaps more impressive than her physical improvements, Ida has remained mentally focused and was determined to perform the work necessary to return home to her family. She has overcome insurmountable obstacles and is a true exemplar of perseverance."
What Ida is most grateful for is the patience of the CCC care team. She worked hard to please them, agreeing with the rehabilitation staff every time they told her she needed to exercise or walk.
"I knew it would help me, and that's why they're here – to help me," she says. All of the encouragement, all of the strength I have, everything I have is through them, what they've taught me. This is a beautiful place. It will build strength within you as a person and build strength in what you need to do to help yourself."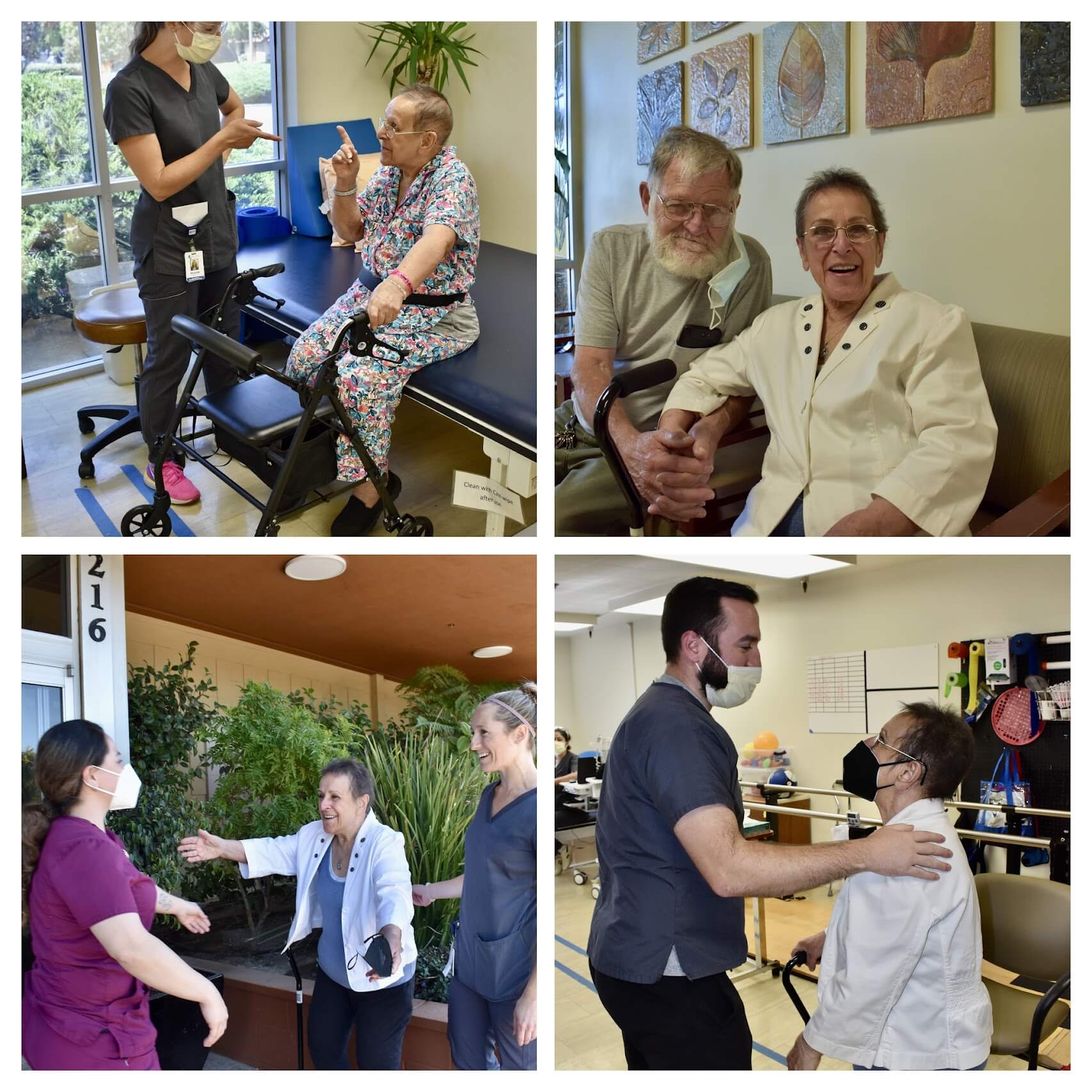 Speaking about her care at the CCC makes Ida emotional and brings her to tears. She speaks of the aide who brought her coffee in the mornings and others who showed kindness with touch, words, or actions.
"If ever someone needs help for rehab, they can come here," she asserts. "They will work with you. They will show you patience. They will not push you. But they will help you get where you need to go. They have helped me tremendously. I would not be able to get up out of this bed or stand on my own two feet. I would not feel confident to do that if it wasn't for them. I can't even come close to thanking them for what they've done for me."