Delivering a Family of Lompoc Natives
Patient: Dolores Barlow
Date Submitted: Sep 19, 2017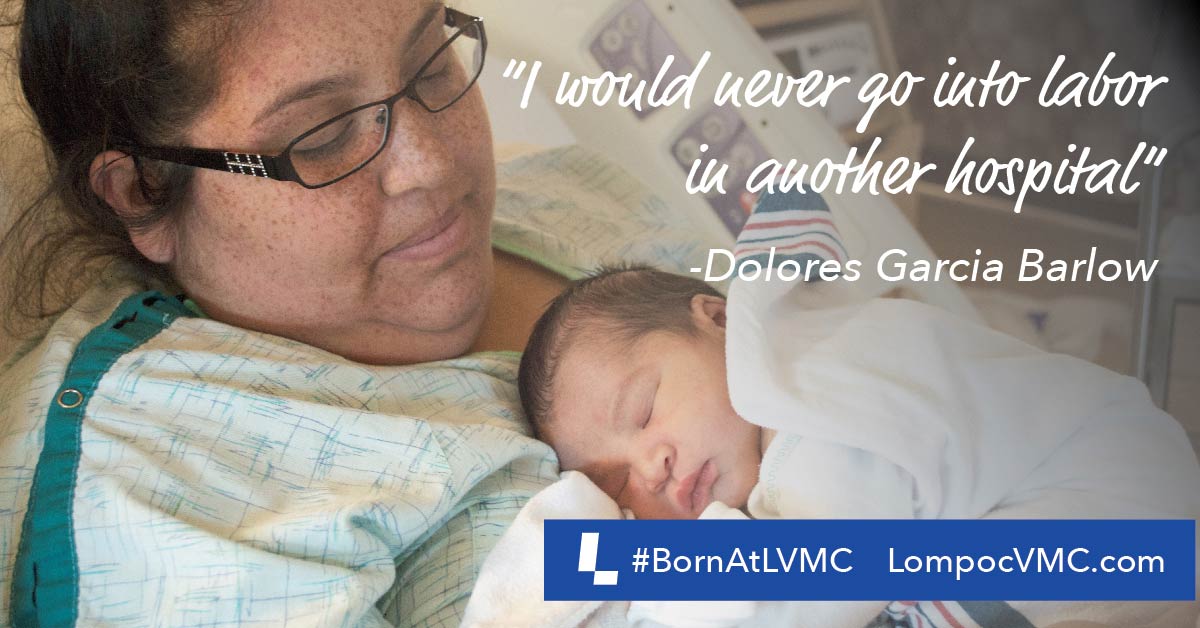 " Three decades ago, Dolores Garcia Barlow was born at the old Lompoc Hospital. Her arrival signaled the 3rd generation of her family to call themselves Lompoc natives, going back in years to the birth of her grandfather, Rodrigo DeLira, in 1936. Now, Dolores and her husband Philip have welcomed the newest Lompoc native in their family – Isaac Jackson Barlow."
Baby Barlow was born at 7:15 pm on Sept. 16, weighing 7 pounds, 13 ounces.
Isaac joins big brothers Ethan Randy, 5; Ryan Jacob, 3 and Julian Marcos, 1 ½. Julian had the distinction of being LVMC's first baby born in 2016 – earning him presents and accolades after his Jan. 3rd birth.
All of the Barlow children were born at Lompoc Valley Medical Center and all the babies were delivered by Dr. Rodney Huss. "Three would have been good, but four is perfect," Dolores said of her babies.
Though Isaac's due date wasn't until the end of September, the veteran mom knew it was time on Saturday. She and her family arrived at LVMC around 3:30 p.m. It was getting to be shift change time for the labor and delivery nurses, but several nurses stayed late to help. The Barlows were the only family in the Labor and Delivery suite at the time.
"It was like a hotel; we were the only ones here," Dolores said. In addition to the laboring mom, along came her mother, Gina Garcia; grandmother Mercedes Hernandez DeLira; mother-in-law and husband.
Then came three nurses, Dr. Huss and two respiratory therapists, to aid because the baby had meconium in his amniotic fluid. Meconium, basically the baby's first stool, can cause breathing problems in newborns when it is found in the amniotic fluid.
Less than four hours later, Isaac arrived – though he didn't have his name until a day after his birth.
"Since I never imagined having my child anywhere else, in any other city, I would never go into labor in another hospital," asserted Dolores, who works in the Lompoc Vons pharmacy. "This hospital, the staff is amazing. (The day of Isaac's birth) just topped it. The nurses knew what they were doing. I love them. You could tell they love their job, that they love what they do."
She said she would never consider anyone other than Dr. Huss to deliver her babies, and even refers people to his practice.
"I have never had a negative experience with delivery and labor," Dolores said. "I love Dr. Huss."
Dolores says she likes having her children close in age, as she and her brother are just 22 months apart. She also has a younger brother who is 15 years younger than she.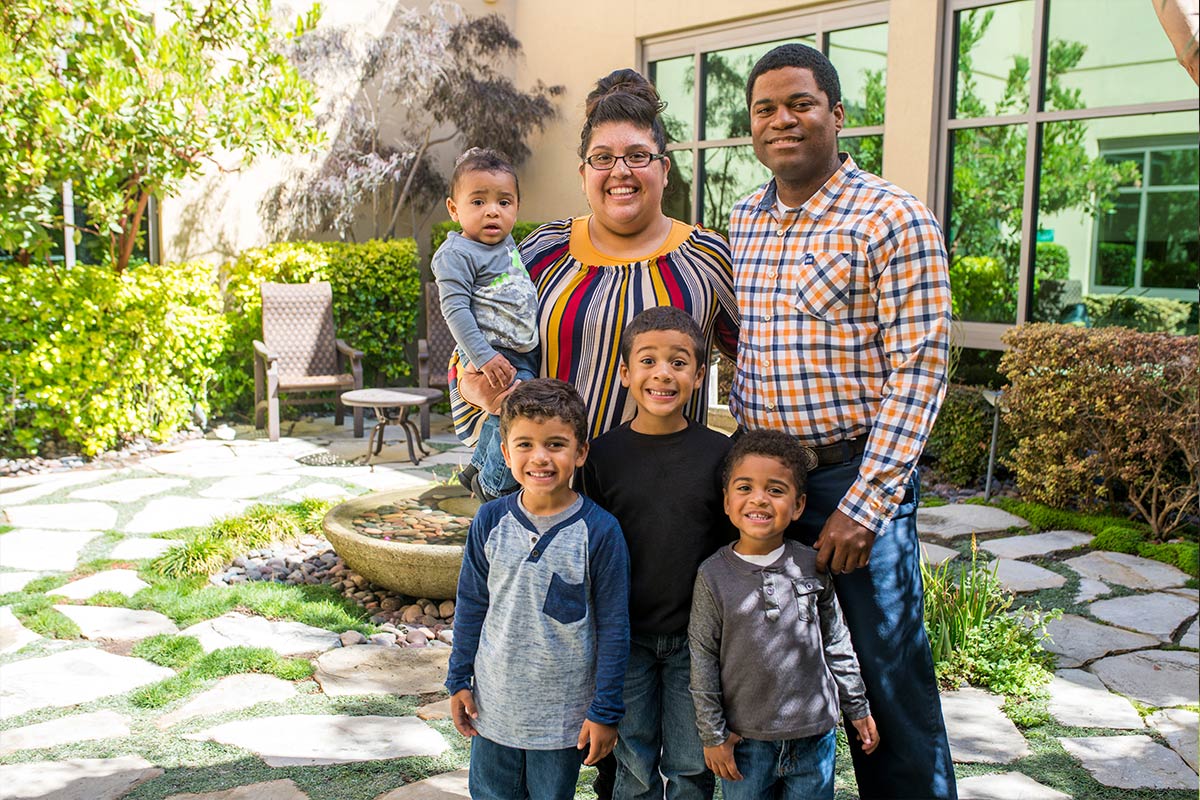 "They'll all just be able to hang out and relate to each other's problems," she said of the Barlow boys. She worried that the baby, Julian, would have trouble with a new baby coming along.
"But Julian wouldn't let anyone touch him," she says of Isaac. "I was more worried about him than anyone else." She also wanted to have her children while she was still young. "I always told my husband that after 30, no more babies were coming out of me," Dolores laughed.
She and Philip have been a couple since right after she graduated from Lompoc High School in 2005 when they worked together at Vons. They have been married almost seven years.
Isaac also becomes the 20th great-grandchild of Dolores' grandmother, Mercedes, who is known as "Dimples" and previously worked at the former Lompoc Hospital.