Family Welcomes Newest Addition
Patient: Maria & Jose Gonzalez
Date Submitted: Apr 18, 2019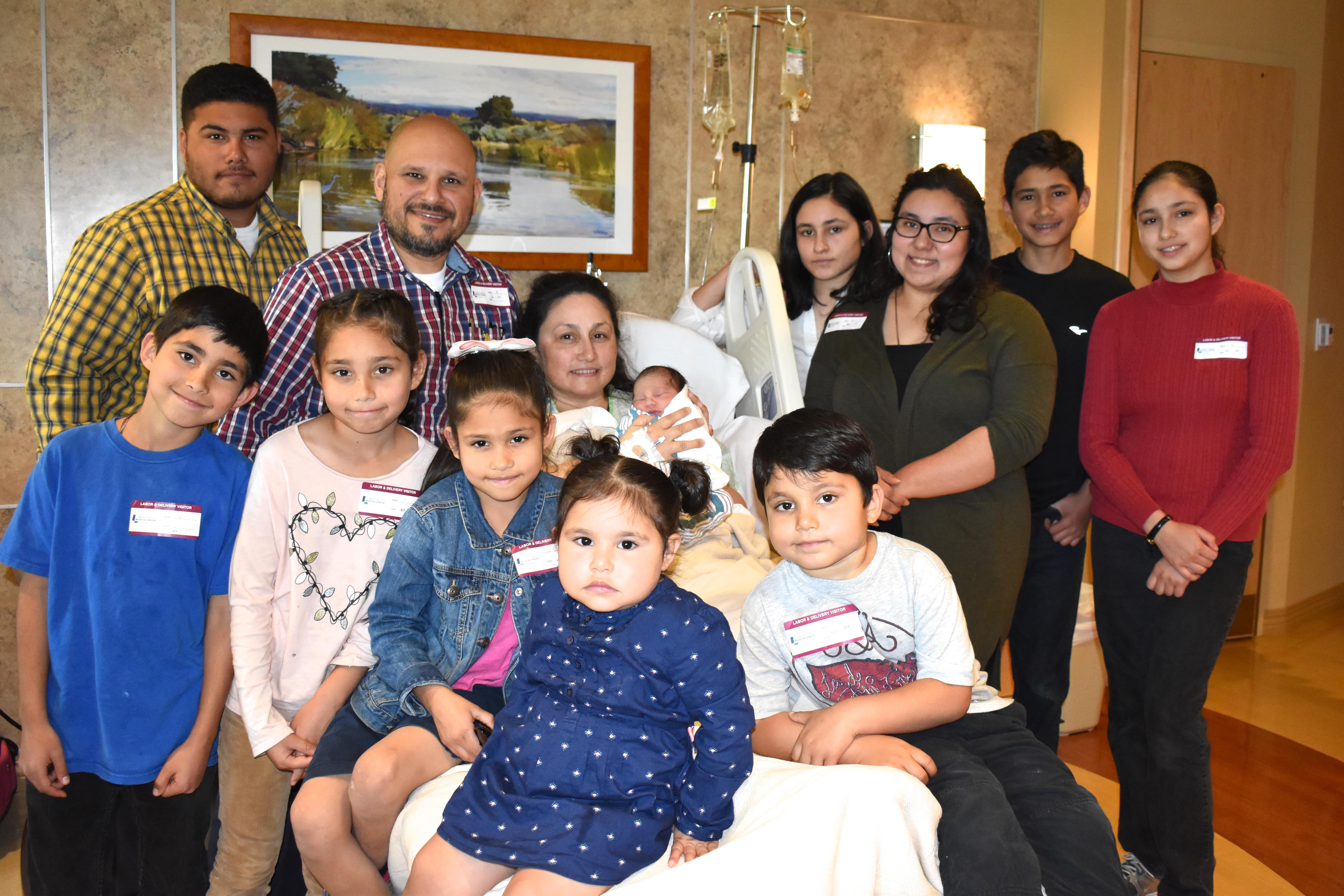 " For the Gonzalez family, the arrival this week of newborn Paul Augustine Gonzalez is lucky #13. Maria and Jose Gonzalez welcomed tiny Paul at 8:33 pm in LVMC's Labor, Delivery, Recovery, and Postpartum department, with assistance from OBGYN Dr. Rod Huss."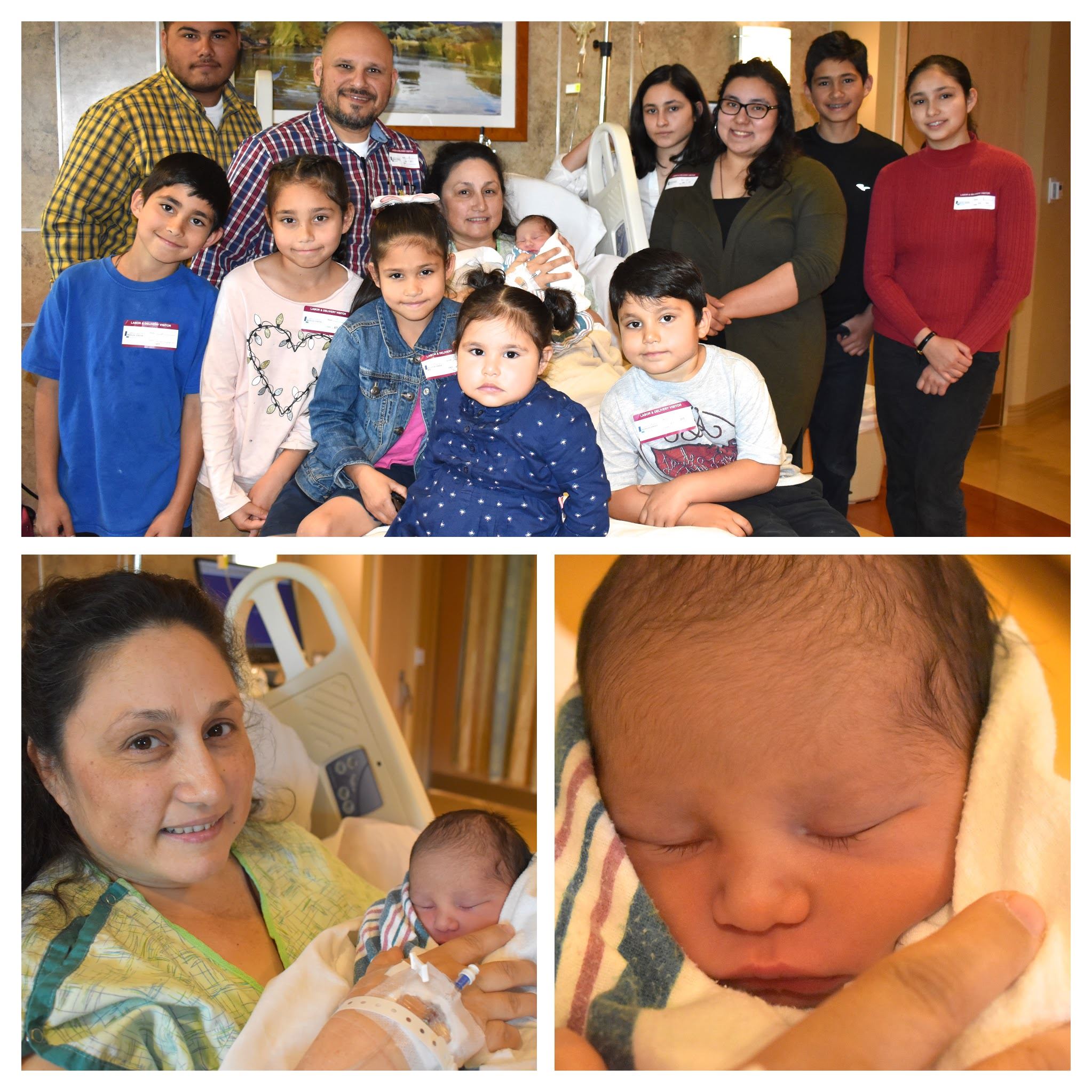 ​As she rested the day after Paul's birth, Maria was thankful for the help she received during her newborn's birth.
"All the nurses are wonderful. They have such a calm, patient and very understanding atmosphere. They make you feel very calm. You're going through all the stuff, and they help you breathe. They're accommodating."
Dr. Huss has also delivered six of her other children. More than a decade ago, Maria found herself in search of an OBGYN, after her physician in Santa Maria retired.
She started calling nurses and asking for their opinions on a replacement, and she kept hearing good things about Dr. Huss.
After giving the decision contemplative prayer aligned with her strong Catholic faith, she put her care in Dr. Huss' hands. "He's very respectful of my beliefs," says Maria, 41. "He's a family person. He's down-to-earth and caring."
The longtime obstetrician also delivered John Paul, 12; Jude Thaddeus, 9; Clare, 8; Faustina, 6; Thomas, 5 and Rose Di Viterbo, 2.
"We're so happy," Maria said of her choice of physicians. "We come over here because he's a good doctor." Older siblings were born in hospitals elsewhere: Sister Mary Catherine (a cloistered nun at the Norbertine Canonesses of the Bethlehem Priory of St. Joseph), 23; Alyson, 22; David, 20; Peter, 18; Bernadette, 15 and Lucia, 13.
Maria occasionally said people would make comments about the size of their family, but they reply that they "left it in God's hands. It's part of our Catholic culture."
Santa Maria residents, the Gonzalez' are high school sweethearts who were raised in Los Angeles. Jose, 43, works as a paraprofessional for Santa Barbara County Special Education.
The couple is raising their children to be responsible, to be good citizens, to be independent and self-sufficient, they said.
Many of the children are named after religious figures. Paul was named after St. Paul, but he was also named in honor of Maria's late grandmother, Paula, who instructed her granddaughter in the Catholic faith.
"She told us never to worry about money, never to worry about food, because when one eats, all eat -- and God takes care of it all. It's been true."