First-time Mom Shows Thanks to Labor and Delivery Staff
Patient: Veronica Noah
Date Submitted: Aug 30, 2022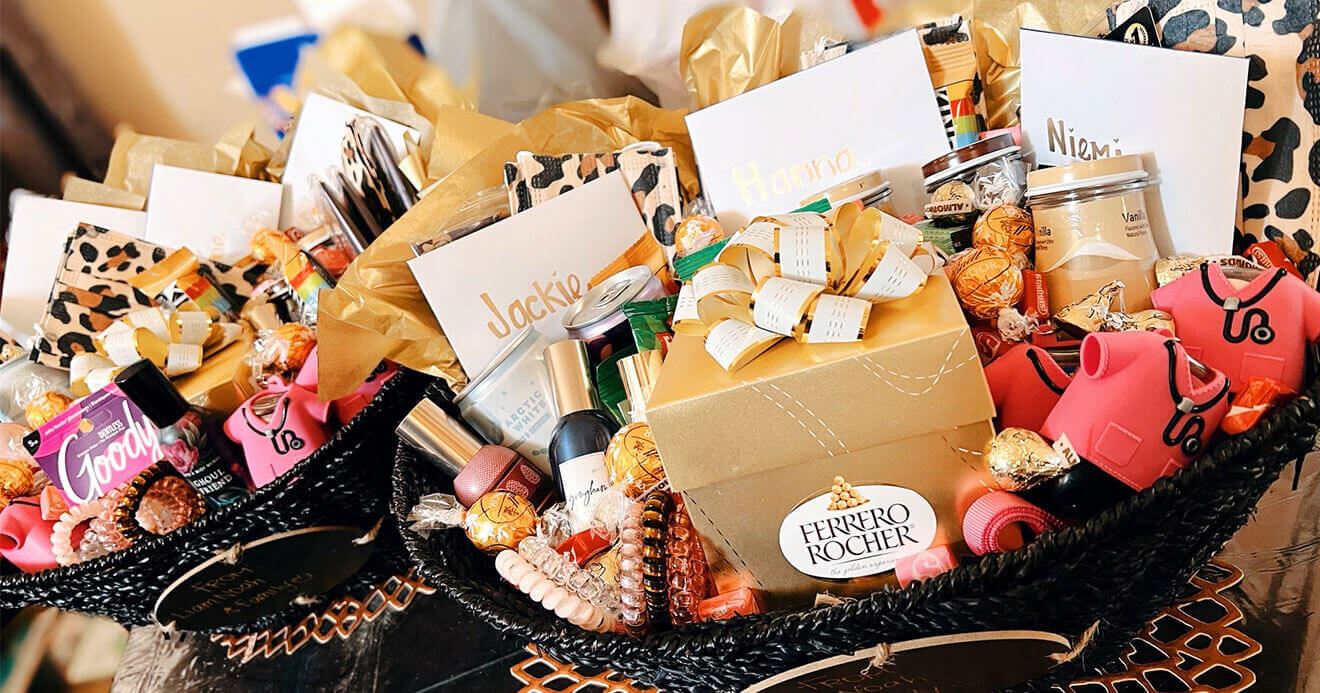 " Veronica was so pleased with the experience of having her first child at LVMC that she bought baskets full of treats for the nursing staff"
Lompoc resident Veronica felt so grateful to the LVMC Labor and Delivery team that just days after giving birth to her firstborn, she arrived at the hospital with two huge baskets of gifts.
The elaborate thank-you baskets were filled with gift cards, hand lotions, sanitizers, protective masks, snacks, energy drinks, and more.
"They deserve it," said the new mom, who prefers not to disclose her last name for privacy reasons.
Little Liam Noah was born a few days after his due date – arriving Aug. 5 at Lompoc Valley Medical Center, weighing 7 pounds, 8 ounces, and reaching 20 inches in length. Initially, Dr. Iris Radler was her obstetrician. When Dr. Radler moved out of town, Veronica chose Dr. Rod Huss to deliver her baby. But as her due date neared, he was out of town for a family wedding. So ultimately, Dr. Lloyd Trujillo welcomed Liam into the world.
"Dr. Trujillo was amazing," she says. "He did perfect. I wasn't even worried. He kept checking up on me, making sure I was OK. He really made me feel safe, that everything was going to be fine. He made the delivery so much easier."
Veronica and her husband Erik purposefully chose to have their firstborn at LVMC.
"I didn't want to go anywhere else if I was out and about when it was time," she said. "I preferred being here."
Once she began labor and arrived at the hospital, Veronica said the delivery nurses checked on her all the time and made her feel comfortable.
"I love them," she said. "They were so welcoming. They were really nice to my mom and me, offering us food. They kept asking me if I was OK or if I needed anything."
She and her husband have been together for 11 years and have long desired a baby.
"We struggled the whole time," she said, noting the couple underwent fertility treatments.
Finally, their dreams were realized when Liam entered the world at 8:27 p.m.
She says she recommends other expectant moms have their babies at LVMC.
"The staff is amazing," she said as Liam nestled in her arms. "They took really good care of me."