Getting out of Bed and Back to Life
Patient: Bob Taylor
Date Submitted: Jul 18, 2019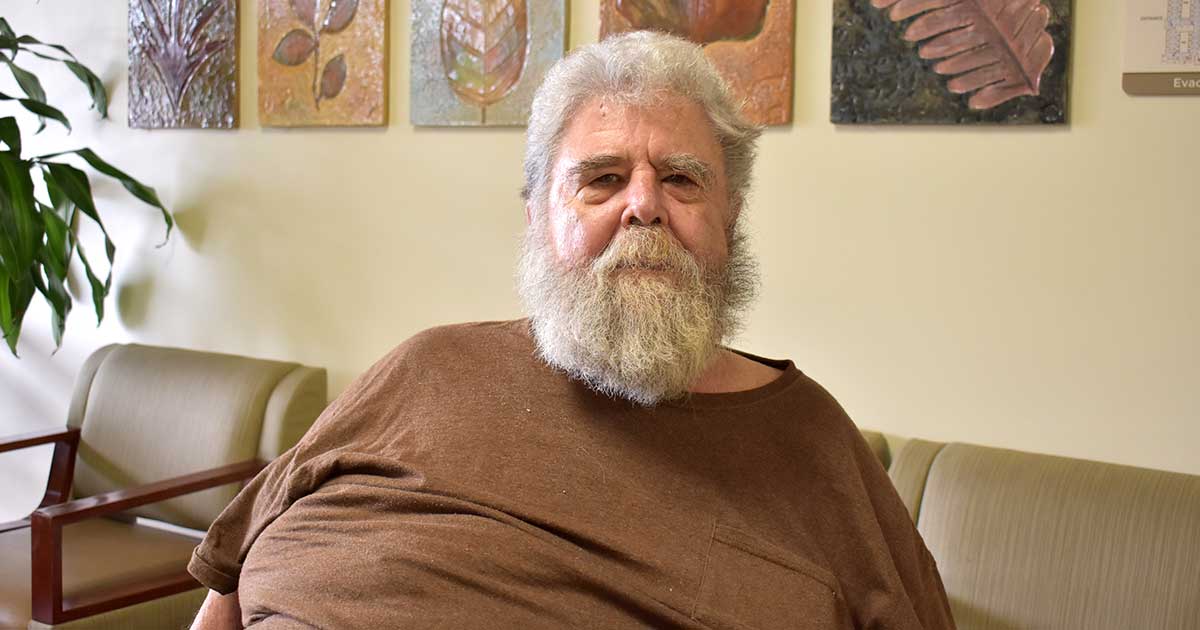 " When I started with Physical Therapy, I couldn't move two steps. Now, I can go from one end of the hall to the next. They've taught me how to transfer from the wheelchair to the walker."
He really had no need to visit a skilled nursing and rehab facility -- until a sudden hospitalization in late April landed him in Lompoc Valley Medical Center for four days.
From there, he went to the CCC for about two months while he regained his strength and health.
"I knew I needed help, but I didn't know where to go," he recalls. "I was in so much pain, I'd given up on life. I was spending 23 hours in bed."
The day he ended up in the Emergency Department, his knee "gave out," and he was in a heap on the floor.
"The ambulance deposited me in the right place," the 74-year-old said. "I had medical problems from being sedentary. I was in a very bad medical situation."
He says his stay at the CCC and his care "reset our lives."
"When I started with Physical Therapy, I couldn't move two steps," he says. "Now, I can go from one end of the hall to the next. They've taught me how to transfer from the wheelchair to the walker."
That means the world for the veteran of the U.S. Navy, who served in submarines and then spent 20 years working in the Vallejo shipyards as an electrical engineer.
"The degree of professionalism, knowledge, and compassion with the physical therapy and occupational therapy staff is overwhelming," Bob says. "These people are true professionals."
Recently, as his CCC stay was ending, he had high praise for everyone from the Environmental Services staff to food service to the Certified Nursing Assistants and for Information Systems for helping him get his tablet set up with Wifi.
"Everybody's really on top of it. One employee told me, 'This job chooses us.' And my older son said this is the cleanest building he's ever seen in his life."
Though he said he was motivated to get home, Bob said he would miss those he interacted with at the CCC.
"I don't know how you get so many great people all in one place."