Healed from a Stroke
Patient: Shirley Holston
Date Submitted: May 15, 2018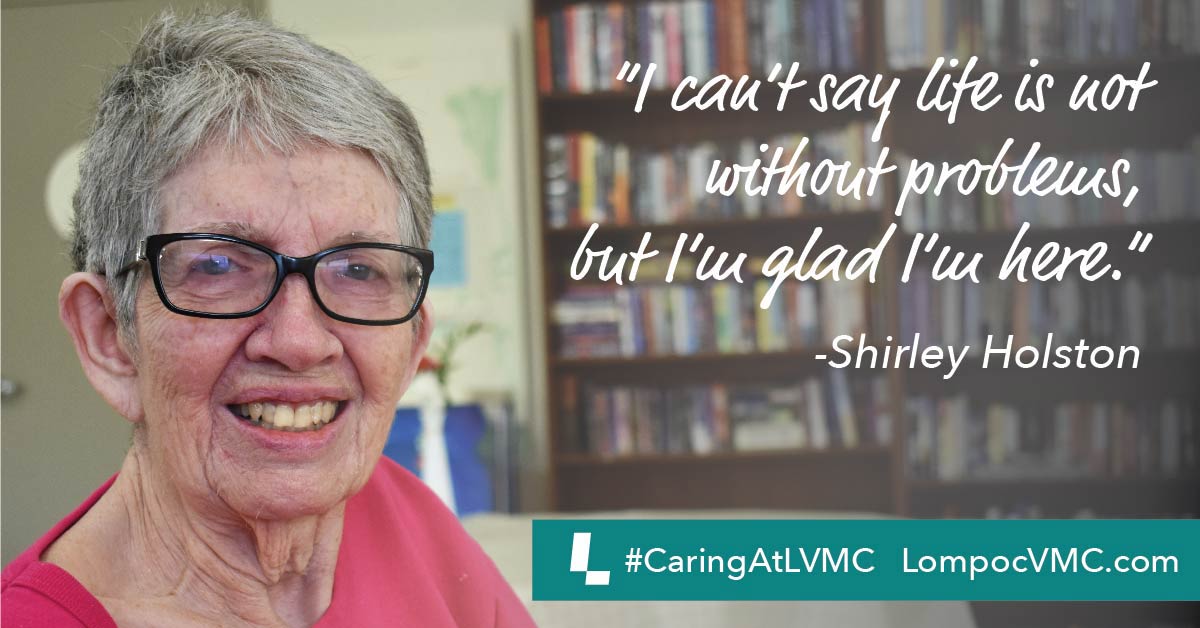 " After a disabling stroke, an independent Shirley Holston found herself needing an assisted living environment. After a few locations, she has now settled into the Comprehensive Care Center where one of the residential cats, Mirage, has adopted her and visits regularly."
"I like it here," said Shirley, 83. "I think I have adjusted pretty well. I like the area. I like the facility."
Shirley was raised in a family whose father liked to travel, and they moved often when she was a youngster. She eventually attended the University of Florida and earned a bachelor's degree in philosophy. As a career, she was a civil draftsman. In her spare time, she made intricate dollhouses, including a small box with a scene replicating her grandmother's kitchen. It sits on a counter in her room at the CCC.
She is also cared for by her cherished brother, Jefferson. She was 25 years old when he was born.
"He's done wonders for me," she says of her sibling. "He's been very conscientious."
She adds, "My life is my strength."
At the CCC, she works with the Physical, Occupational and Speech Therapy to continue improving her health.
"I can't say life is not without problems, but I'm glad I'm here," Shirley says.