Jim Morgenstern, Looking for Answers
Patient: Jim Morgenstern
Date Submitted: Feb 29, 2020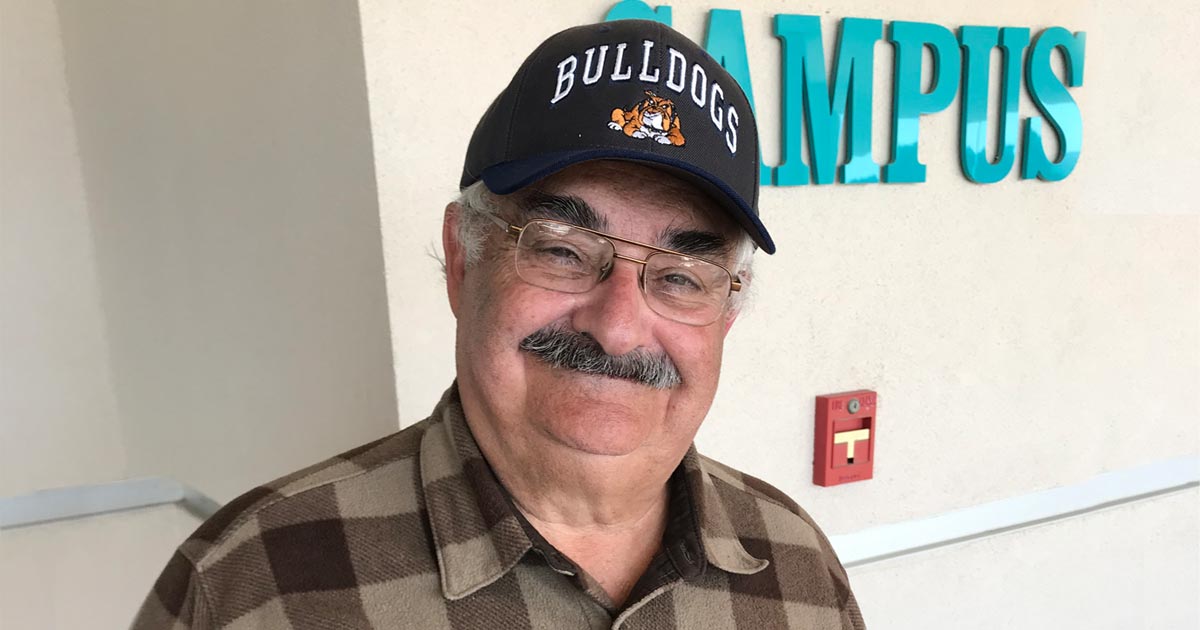 " At the age of six, the path of Jim Morgenstern's life changed forever. It was at that tender age in 1949 that the Fresno boy was diagnosed with polio."
Throughout his life, he dealt with the medical issues associated with the now-extremely rare disease. Polio, now preventable by vaccine, is an infectious viral disease that affects a person's nervous system. In the era of Jim's childhood, polio crippled around 35,000 people annually in the U.S. Polio has been virtually eradicated in the U.S. with the introduction of the vaccine in 1955.
Luckily, Jim's case wasn't debilitating or fatal. He had an active life, getting married and having children while also owning a photography studio and later working for three decades in financial services.
But recently, he began experiencing significant pain and weakness in his leg and came to believe he had something known as Post-Polio Syndrome. PPS is a condition affecting polio survivors years after their recovery from initial diagnosis. Jim, with an extreme weakening in his leg muscles, believed he had the syndrome.
Seeking relief, he made inquiries into his healthcare options and found his way to Dr. Richard Rooney, an orthopedic surgeon at Lompoc Health – North H Center.
"He asked me to tell my story," Jim says of the medical visit. "I had very, very vague recollections (of my polio) as a six-year-old. Dr. Rooney listened to me."
Jim's left leg was overcompensating for weakness in his right leg, and his muscles felt overtired and overworked. He was having trouble walking.
"It was always my left leg," he says. "One of the muscles in my upper thigh had constant pain for many years. It was hard to walk. I'm officially retired from my occupation, but I don't have hardly a spare minute. I don't want to sit back and die. My life's purpose is more important than that. Staying mobile is the most important."
He told Dr. Rooney about a visit to his previous primary care physician and a polio specialist in Downey. Jim expected he would soon be fitted with leg braces, which he found objectionable.
Jim says Dr. Rooney wanted to hear his story and get a sense of the issue.
"His words were: 'I'll bet you lunch that you don't have PPS. You have spinal stenosis,'" Jim recalls.
Spinal stenosis is a condition occurring mostly in adults 50 and older, in which the spinal canal begins narrowing. The tightness can pinch the spinal cord, or the nerves surrounding it, causing pain and numbness.
Dr. Rooney had Jim go to Lompoc Valley Medical Center for an MRI of his hips and knees to eliminate arthritis or other issues.
"We got the results, and he said, 'You have a pinched nerve in your lower back called spinal stenosis, and that's running pain down your left leg,'" says Jim, who moved to Lompoc four years ago.
Dr. Rooney provided some options for relief, and he and Jim ultimately opted for a treatment involving physical therapy rather than surgery.
"Dr. Rooney changed the course of my life," Jim attests. "He listened and didn't jump to conclusions. He wanted to explore much more scientifically than most would do. He didn't make me worry about it at all. That's significant."
When he and his wife were considering whether to move to Lompoc, Jim said he reached out to then-LVMC CEO Jim Raggio. The two men had lunch, and Raggio convinced Jim that Lompoc was an excellent place to live.
"We think Lompoc is dandy," Jim said.
And he's even more pleased with the care he received from Dr. Rooney.
"Dr. Rooney was an incredible addition to our community," Jim says. "He's great."