Little Girl is Lompoc's First Baby of 2023
Patient: Nissy Limon
Date Submitted: Jan 2, 2023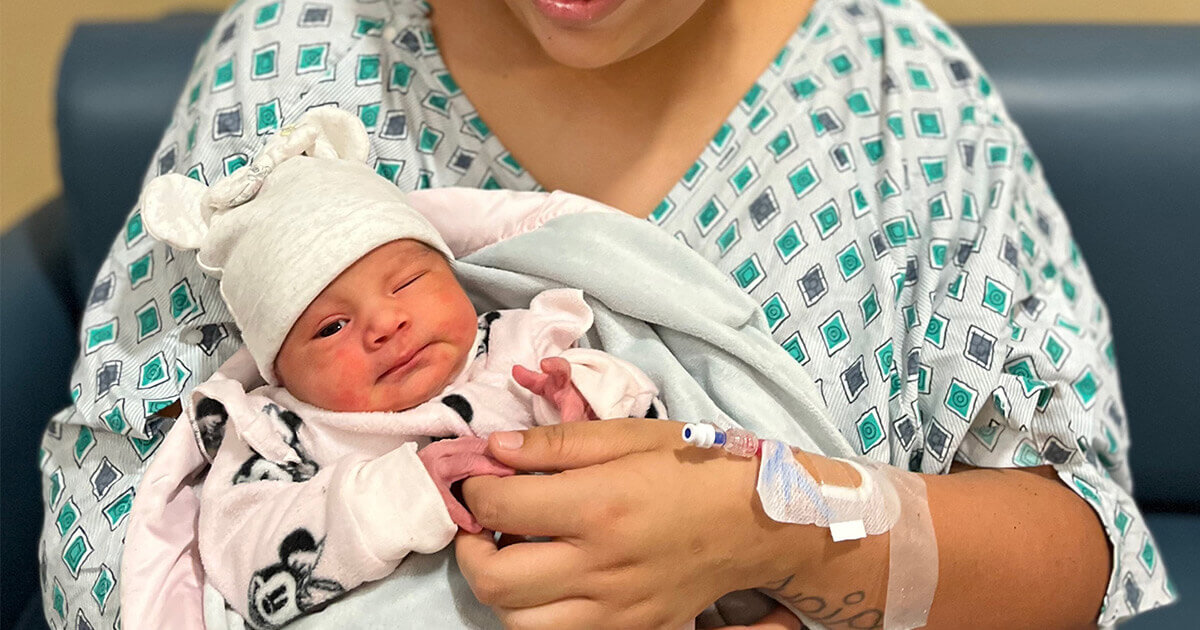 " Nissy Limon gave birth to her little girl Natalia at 2:36 pm on January 1, the first baby of 2023 for LVMC."
Nissy Limon was due to give birth to her little girl at the end of December in Santa Maria.
But her due date came and went, so on New Year's Day she decided to go to her aunt's house in Lompoc for some posole.
When she arrived in Lompoc on the morning of Jan. 1, 2023, Nissy began having contractions, but they weren't too bad initially.
"I was thinking of going back to Santa Maria because all my doctors are there, but I was scared to have the baby in the car," the 21-year-old said.
Instead, she went to LVMC's labor and delivery unit, where Obstetrician Dr. Rod Huss was called in to deliver Nissy's baby girl.
Little Natalia Munoz arrived at 2:36 p.m. on Jan. 1, weighing 7 pounds, 4 ounces and measuring 20 ¾ inches. She is the first baby of 2023 for LVMC. The Labor and Delivery unit welcomed 335 babies in 2022.
Nissy said her delivery was "super quick."
"I didn't think I'd have a New Year's baby," the Santa Maria resident said. "I had contractions in December, and the (Santa Maria) hospital sent me home." The baby had been due on Dec. 29.
She said the LVMC labor and delivery staff were "really nice," and that she felt special with all the attention she was getting, as at the time, she was the only laboring mother. On Monday, before her discharge, Nissy was presented with a special basket of baby items from the LVMC staff, including Perinatal Services Director Melinda DeHoyos, Registered Nurse Yvonne Tulloch, and OB Ward Clerk Sherrie Chambliss.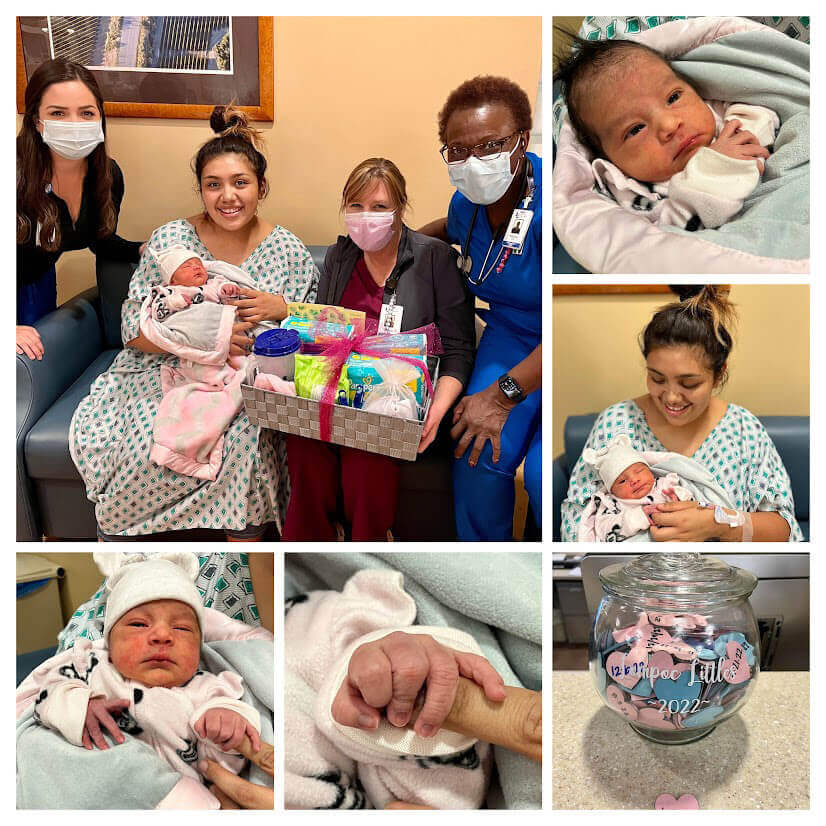 Natalia joins three brothers, ages 5, 3, and 2.
"They're excited," Nissy said of her sons. "They think they're going to have someone else to wrestle with."
The boys have already promised her they will be quieter when the baby comes home. During the pregnancy, the boys would feel their mother's belly and ask about the baby.
"It's kind of crazy," Nissy said. "I'm hoping she's calm, because my kids are just wild. They think they have superpowers. They think they're Spiderman. I'm hoping she's a little bit more calm."
She said she's wanted a big family and is pleased to have her children close in age to one another.
"They can all play with each other," she noted. "It is hard sometimes. I'm a stay-at-home mom, so it's cleaning, playing, and cooking. I'm lucky to be a stay-at-home mom because I know a lot of moms do have to work and also be a mom, and I can just imagine how much more tough that can be. It's great to be home, especially since you don't miss any of their growing moments. It's great."
Nissy chose her daughter's name because it sounded "pretty" to her.
"I want to make sure she has a bright future, because goodness, the world is so hard for little girls," Nissy said. "She's going to feel special since she has all the boys around her. She's going to have lots of attention from those little guys."