On the Right Path With Dr. Cortese
Patient: Mary Fahning
Date Submitted: Aug 17, 2018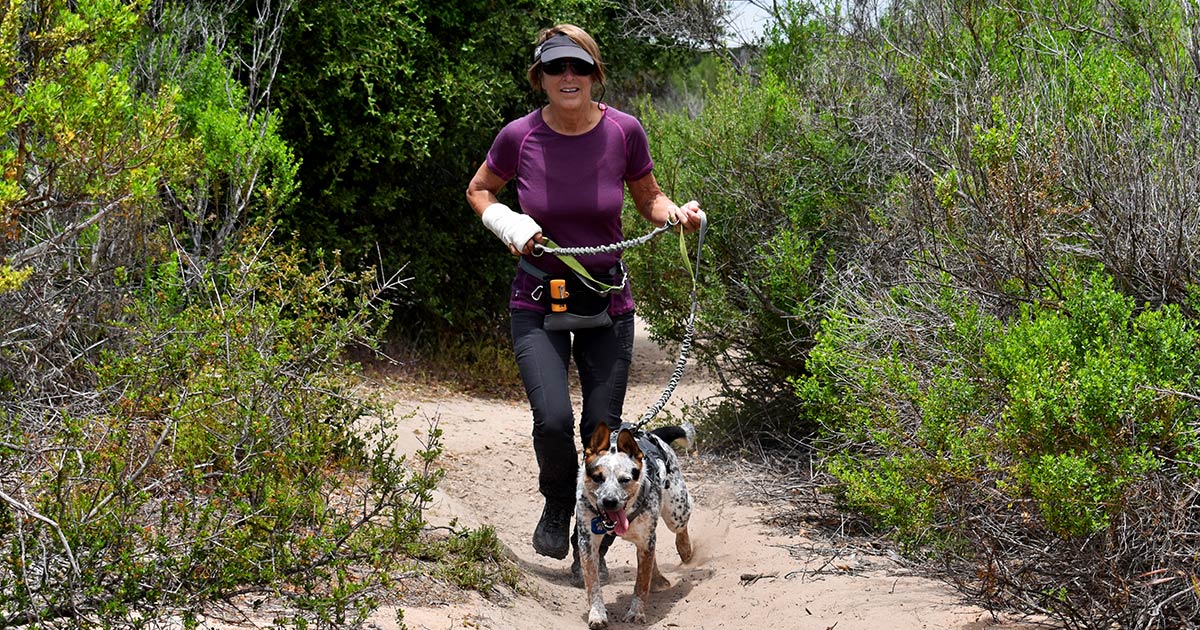 " Mary Fahning is no stranger to broken bones and keeping an active lifestyle. A year ago, the Lompoc resident broke her foot and hiked 150 miles with the injury until she could get to a doctor."
Mary Fahning is no stranger to broken bones and keeping an active lifestyle. A year ago, the Lompoc resident broke her foot and hiked 150 miles with the injury until she could get to a doctor.
This May, as she ran the sandy trails of the Burton Mesa Chaparral with her dog, Cowboy, a pesky tree root snagged her toe, and down she went. As she fell, she braced herself with her hands – and broke the third metacarpal bone in her right hand.
"I tried to tell myself, 'All I've done is jammed my fingers,'" Mary recalls. "I was a mile in (on the trail), and I went another mile. It was excruciating. I didn't want to believe anything was wrong."
She told herself that if she couldn't use her hand by the morning, she'd see a physician. The next day, it was apparent the injury was severe. "Even as a layperson, I could see it was broken," Mary says.
She was able to book an appointment that day at LVMC: Physician Services, to see Physician Assistant Ken Hyman.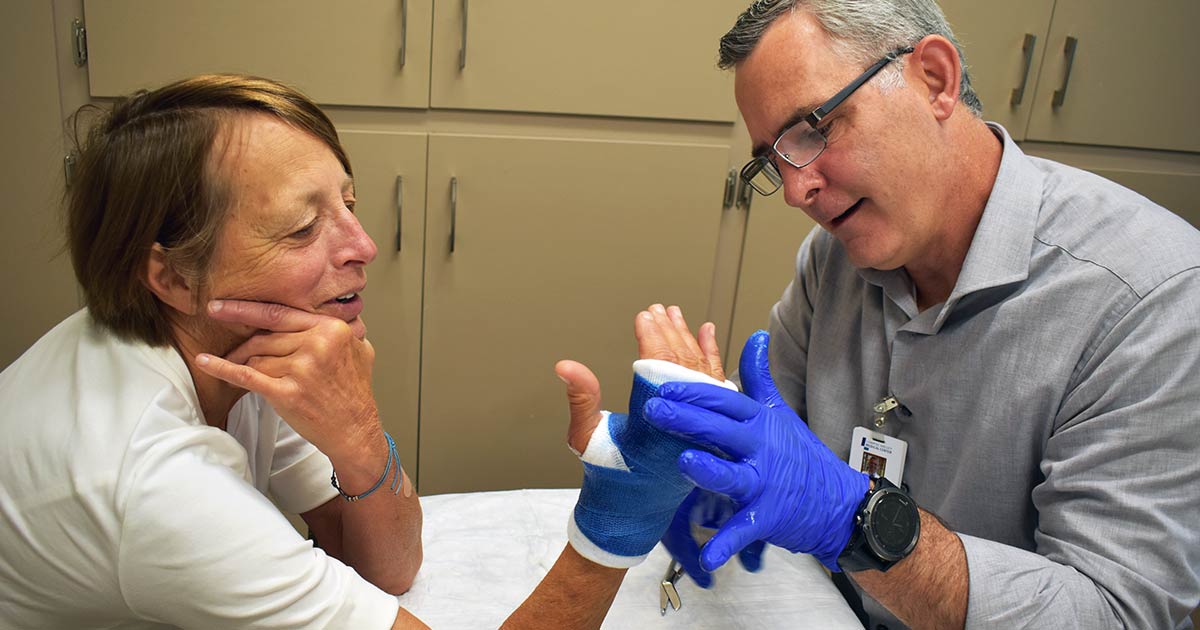 "He took one look at it and told me he didn't want to waste my time. He said I'd done something serious and needed x-rays. I appreciated that." Her next visit was with orthopedic surgeon Dr. David Cortese. She appreciates that Dr. Cortese was gentle, precise and methodical as he examined her injury.
"He gave me options," Mary says. "I was part of the care. It wasn't just some doctor telling me what was going to happen. He taught me as we went."
The options were surgery with pins or a temporary cast that would allow the retired schoolteacher to maintain her active lifestyle and also keep her plans for an extensive hike in the rugged northeastern Nevada mountains.
"I much prefer not to have surgery," she says. "When he gave me the option of a cast, I said 'Yes.' I have much faith in Dr. Cortese." She's already recommended him to a friend. "He's my hero," Mary says.