Patient Grateful for Amazing Surgical Experience
Patient: Roxane Olsen-Markee
Date Submitted: Mar 16, 2021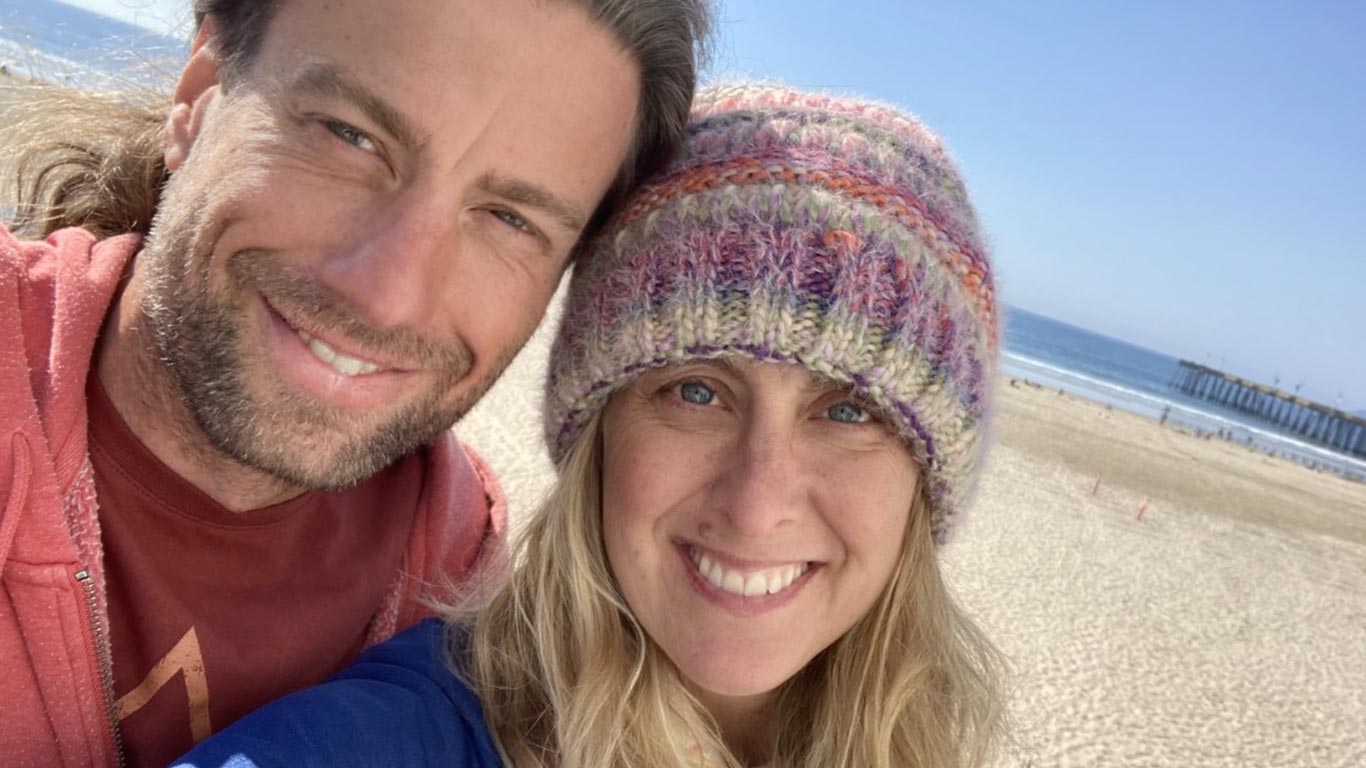 " Roxane Olsen-Markee is a healthy and active person. She lives a fit life and is a physical therapist by profession. But she always had a bit of an odd physical feature, which ultimately led her to seek outpatient surgery at the Lompoc Valley Medical Center (LVMC)surgical department."
Roxane was born with an umbilical hernia, which basically looked like an "outie" belly button.
For those with an umbilical hernia, the intestine protrudes through the abdominal muscles at the belly button. A common sign of an umbilical hernia is a protruding belly button. Some close up on their own; others require surgery. She never minded her belly button's uniqueness until she started getting a bit of pain following the birth of her two children.
"I started getting, little by little, some pain," she explained. "I knew as I got older, I was going to have to have surgery. I'm healthy. I was kind of not sure I wanted to have surgery."
Luckily, her boyfriend Greg Rumbaugh, is an Operating Room nurse at LVMC. Greg spoke with Dr. Bandhit Sinkaset about the hernia repair and then advised her, "He's compassionate, amazingly skilled, and he has years of experience."
After hearing that review, Roxane determined Dr.Sinkasetwas "the right guy" for her surgery. She still had worries –in her job, she uses her abdominal muscles and was concerned about how long she'd need to miss work after surgery.
"Before the surgery, LVMC sent me informational videos about the surgery, anesthesia, and what to expect in the hospital," she says. "These videos were very informative, giving me a sense of what was about to happen, as I have never had surgery before."
Greg also helped her choose her anesthesiologist, Dr. Cedric Kwon. Greg began work with LVMC in March 2020, just as the pandemic began. He was in the operating room working during Roxane's surgery, wanting nothing more than to be there with his loved one.
Having surgery during the pandemic was not worrisome, Roxane said.
"It was amazing from start to finish," she said of her hospital experience. "Pre-op was so easy and smooth. It was like checking into a resort. I was greeted so warmly – like I'm a VIP, but I'm not. I felt like a VIP the entire time."
She said she realized she was treated that way, not because her boyfriend works at LVMC but because that's how patients are cared for at the hospital. None of Greg's coworkers knew who she was, she said. Staff members introduced themselves to her because she was a patient, not solely because she is an employee's girlfriend.
"It was fabulous," she said of the surgery day. "When they finally brought me to pre-op, the nurse was fabulous, so professional."
Because she's a physical therapist working in home-healthcare settings, Roxane said she understood the surgery risks.
"You don't unnecessarily let a machine breach your body," she noted. "You don't do that unless you have to. The nurse put me at ease."
Roxane said OR staff told her in advance what they were doing as they prepared throughout the hours before her surgery.
"I know this from my job; that's what we're supposed to do," she says. "It was fabulous to be on the other side and feel the 'why' it's so important to tell someone you're doing something. It was a great experience. Everybody did that."
As someone who works in the healthcare field, another moment stood out for Roxane. As she waited for surgery in the pre-op room, a staff member closed the curtain to her exam room. She realized that while she couldn't see anything, she could still hear conversations. She was pleased to realize, she added, that she never heard another patient's name spoken aloud, meaning patient privacy was protected.
Another time, she pushed her call button and received a quick response.
"They responded to my needs right away," Roxane said. "It's just what you'd hope for."
As she went into the Operating Room, she was able to speak briefly with Dr. Kwon and was also introduced to the scrub tech.
"From start to finish, the entire OR team was exceptional," Roxane recalls."Great communication, great teamwork, supportive, attentive, instructional, and patient."
When she awoke in the Post-Anesthesia Care Unit, or PACU, Greg was by her bedside. She said she was "massively confused" as she came out of the drugged state but that her pain was managed well. Dr. Kwon stopped by to check on her.
"I felt really well cared for by the doctors and nurses," Roxane said. "The discharge person was fabulous. She listened to me."
Now, months after her surgery, she feels 100 percent health-wise. She was off work for about six weeks.
"Everybody start to finish was just fantastic," Roxane said. "This was such a great experience. I'd do it again. Why would I ever stay that? The whole thing was smooth and professional. I was so well cared for …If I had to do it again, I most certainly would choose LVMC."