Patient Story: Mary Hennessy
Patient: Mary Hennessy
Date Submitted: Nov 7, 2017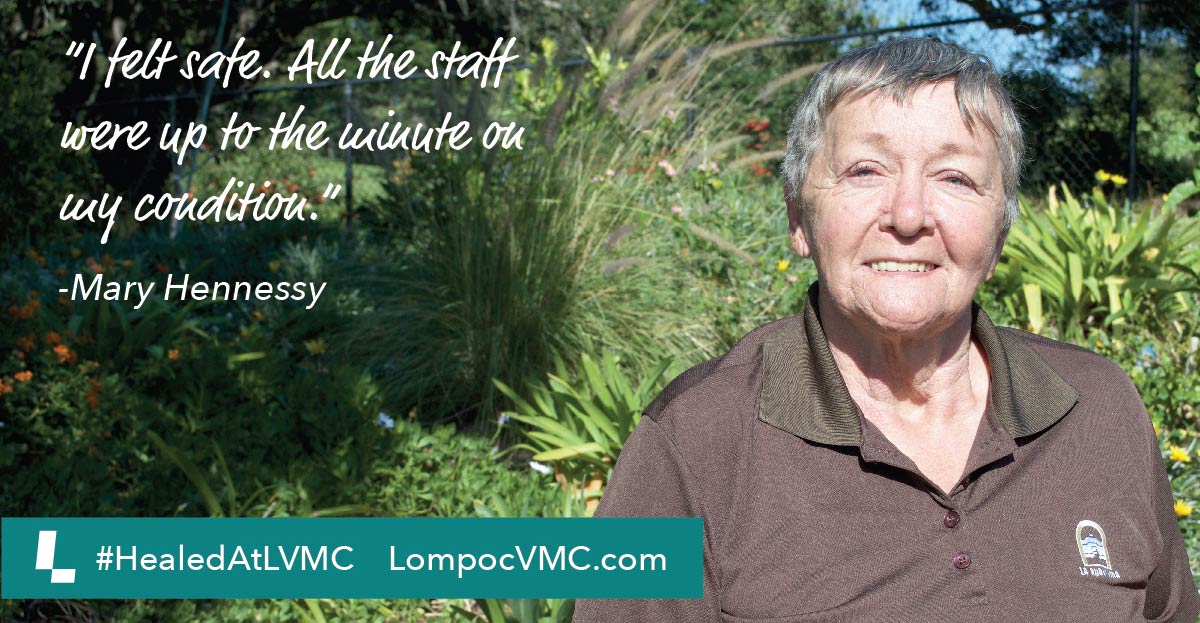 " "I would definitely recommend the hospital," says the retired therapist. "I felt safe. All the staff was up to the minute on my condition. They knew what medications I was getting. Everybody read my chart every shift.""
Lompoc resident Mary Hennessy has been a patient at Lompoc Valley Medical Center for various illnesses and procedures. She's had a CT scan in diagnostic imaging and had her blood drawn at the laboratory, and gives high marks to both departments for her treatment.
But a recent bout with pneumonia gave her an entirely new perspective. She spent two days being treated in the medical-surgical unit of LVMC.
"I would definitely recommend the hospital," says the retired therapist. "I felt safe. All the staff was up to the minute on my condition. They knew what medications I was getting. Everybody read my chart every shift."
A native of Ireland who grew up in New Jersey, Mary has lived in Lompoc for ten years.
"Whenever any staff came into my room, they made eye contact with me," she says. "It never happened that I was lying in bed that someone came into the room and didn't say anything. They were very respectful of patients."