Seeking a Place for Adopted Brother's Care
Patient: George Sartori
Date Submitted: Jun 24, 2021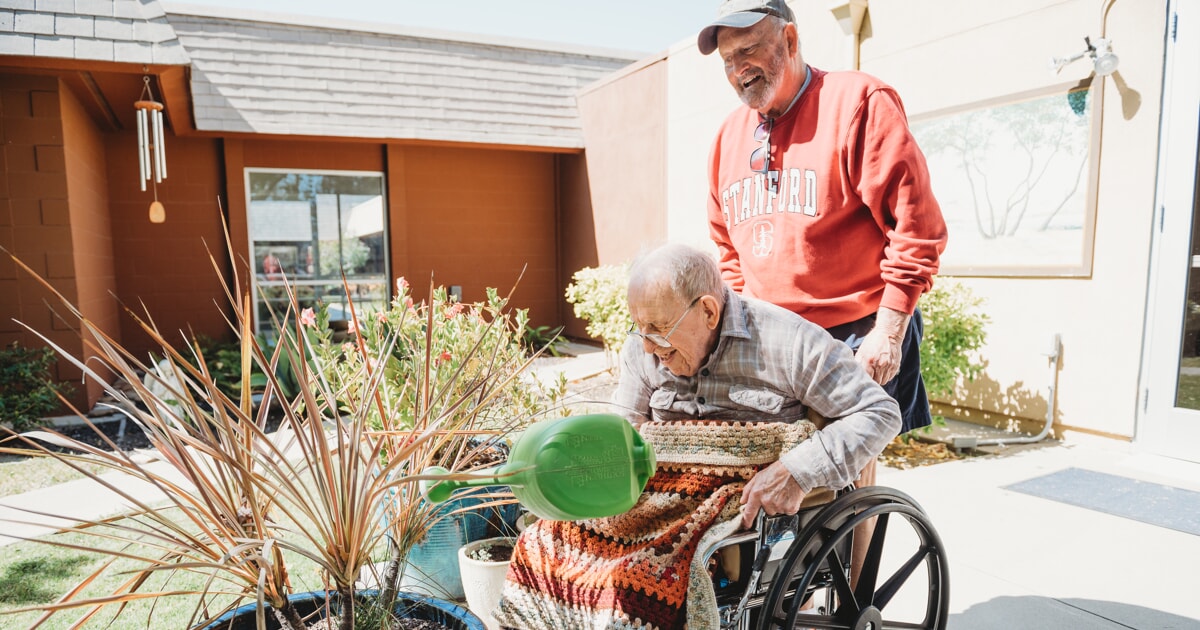 " George Sartori found what he needed for his brother at the Comprehensive Care Center."
The bond between George Sartori and Raymond Mantovani is greater than any genetic linkage. Though not related by blood, they call themselves "brothers."
Their love for and devotion to one another is clear upon meeting them. For more than 40 years, George has cared for Raymond, who is autistic and unable to live alone.
In more recent months, George, now 76, found himself needing more and more help to care for Raymond, 86. Raymond started having more health problems and needed hospitalization several times in recent years.
"I made a decision to find a place where he's happy, and I'm happy, and that's in the vicinity so I can visit every day," George explains.
Ultimately, George found the CCC after Raymond ended up in the hospital and needed surgery and a rehab stint to recover. Lompoc Health's Dr. Christopher Taglia recommended the Comprehensive Care Center.
"He's happy; he loves it," George says of Raymond's living at the CCC. "It's all fantastic. I don't have any complaints."
Since Raymond's been at the CCC, George visits him every morning and every afternoon. During the height of the pandemic, they resorted to distance visits through a window, using telephones. Before COVID-19 and now, they often have lunch together or a small glass of wine in the afternoon. They speak Italian to one another, laugh at jokes and reminisce about past trips they've taken. Sometimes they take field trips to Surf Beach or George's home. On Raymond's birthday, the two of them celebrated with cake and champagne.
"He's part of me; I've been doing this for 50 years," said George, who was aided as a young man by Raymond's mother and thus came to know Raymond.
George says Raymond appreciates the diversity of activities offered daily at the CCC. He participates in video brain engagement sessions each week with UCSB students, answering trivia and math questions. He enjoyed bingo and was delighted when the Activities team added a blackjack game. He was even elected Vice President of the Resident Council.
"He feels critical," George said. "He tells me to call him Vice President."
Raymond has recovered significantly from his illnesses, and his adoptive brother believes he looks better than ever, thanks in large part to the various therapies he's undergone with staff at the CCC.
George feels much calmer knowing Raymond has a permanent place to live. As he himself aged, he had grown concerned that something would happen and Raymond would be left without care.
"I was worried tremendously," George says. "Having him here is a big load off my mind. If something happens to me, I know he's not neglected. That's very important."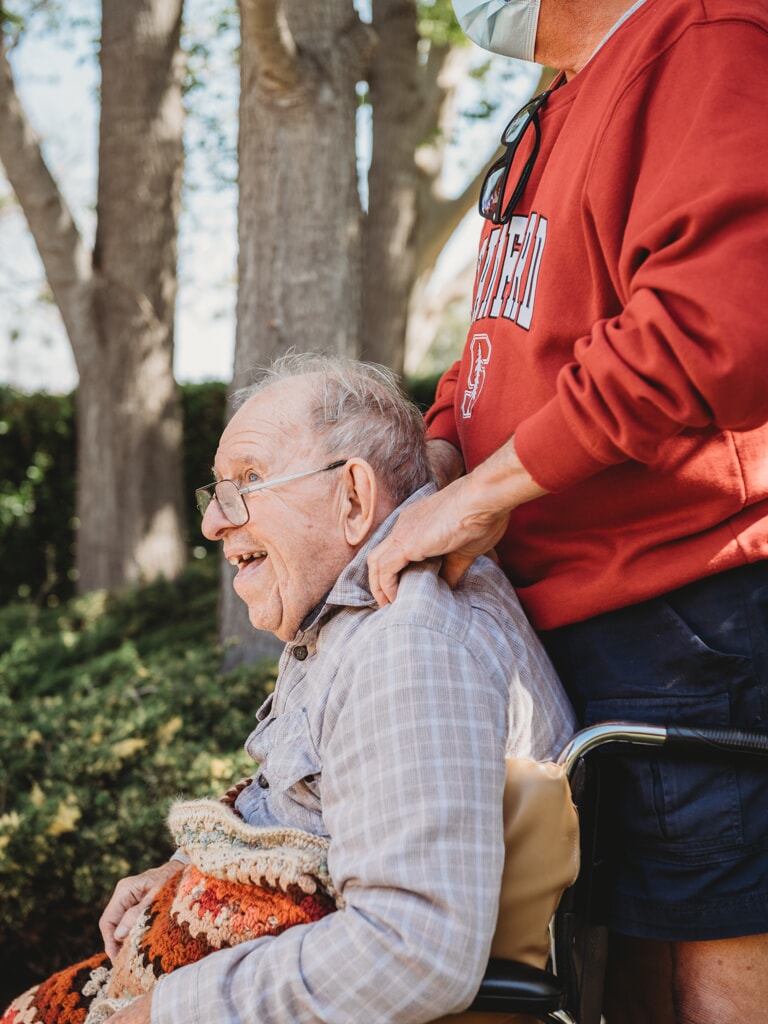 At the CCC, Raymond "likes everybody. All the nurses like him. I didn't want him to be in a place he'd resent or be unhappy. This worked out fantastic."
There are other benefits to Raymond living at the CCC, he says. George said he is very well informed about Raymond's care, and not just because he visits daily.
"If there's any problem, they tell me. He's also close to the hospital."
He said he's so grateful that he learned about the Comprehensive Care Center.
"I chose this place, and I made the right choice," George adds. "They are all very, very caring."
The Comprehensive Care Center offers short-term rehabilitation assistance and long-term skilled nursing care, with personalized care plans and a caring and dedicated staff. The CCC admissions team can provide information related to individual needs. Call 805-736-3466 to speak to an admissions coordinator or arrange a tour of the Comprehensive Care Center.