A Healed Wrist and Painless Recovery
Patient: Beverly Dean
Date Submitted: Jul 25, 2018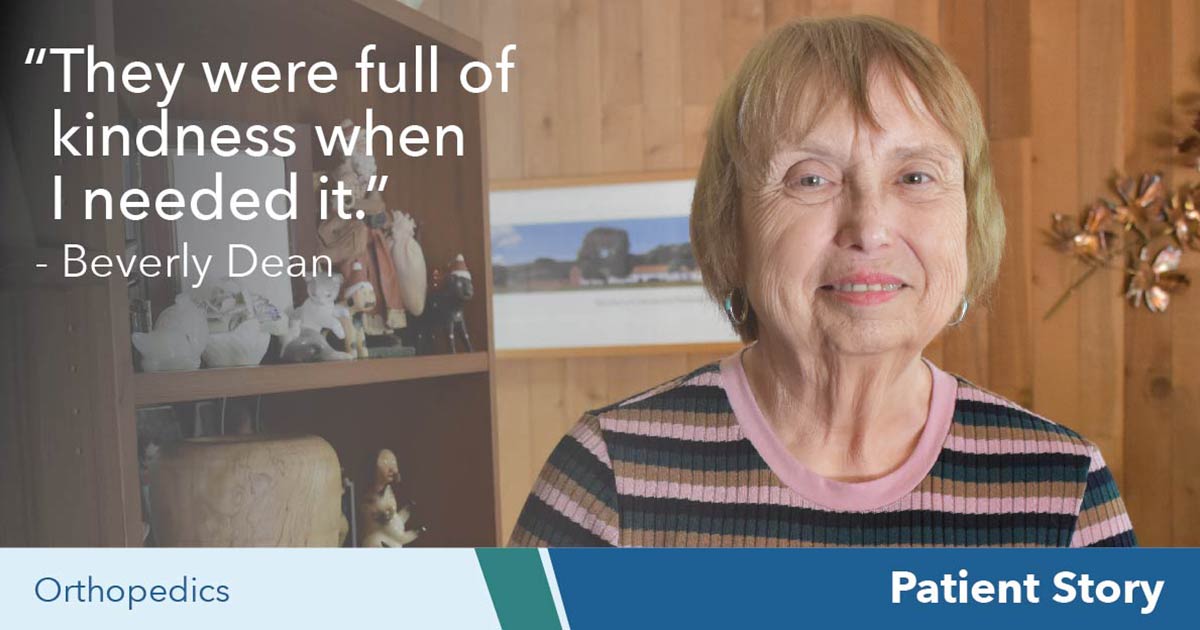 " "I was so lucky; I did not have a problem with the pain at all,""
At the age of 76, Beverly Dean had a clean driving record, without even a fender-bender. But when she was on vacation out of state, a rain-slicked road ended her exemplary history.
On her way to the airport in a rental car, she got a bit turned around. With rain coming down, and word of a tornado on the way, she was getting nervous. "I turned right into the side of another car," and hurt her right wrist, she recalls.
Traumatized, she postponed her departure and headed to an urgent care with her in-laws. There, she learned her wrist was broken. Once home, she found out her regular orthopedic physician was on vacation. In looking at her options, she called Dr. David Cortese, MD.
"I picked Dr. Cortese, and I'm not sorry at all," attests Beverly, who moved to Lompoc with her husband in 1974. "He's excellent. I didn't feel like I got a Number 2. They were full of kindness when I needed it."
At Lompoc Valley Medical Center Beverly had her wrist x-rayed, confirming that it was broken. Dr. Cortese suggested surgery the next day. She would have preferred, she said, that "someone wave a magic wand" to heal her, but she knew she had to go the route of surgery.
"I was so lucky; I did not have a problem with the pain at all," says Beverly, who has also had two knee replacements. "I think he really did a good job. He explained things very thoroughly."
Her surgery lasted four hours, and involved the installation of nine screws and a steel plate. Before her surgery, she joked about getting a lollipop afterward. Not having any, Dr. Cortese asked if she liked popsicles. "When I came to, it was done, and there was a popsicle," she laughs.
She's now completing her physical therapy at Lompoc Valley Medical Center, and is marveling the finesse of the job Dr. Cortese did on her scar.
This Patient Success Story was written with the approval and consent of the patient and their family.
If you are a patient and interested in sharing your story, please contact us at wecare@lompocvmc.com. We'd love to hear from you!